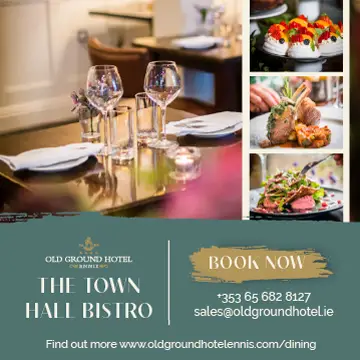 *Taoiseach Micheál Martin flanked by Senator Timmy Dooley and Deputy Cathal Crowe. Photograph: Natasha Barton
THREE CLARE POLITICIANS have been included in the list of 52 Irish politicians banned from entering Russia.
Senator Timmy Dooley (FF) was informed on Thursday evening that he was one of the politicians affected by the travel ban while Cathal Crowe TD (FF) said he was informed by the Department of Foreign Affairs on Friday that he was "officially on the Kremlin's black list of politicians to be sanctioned". Joe Carey TD (FG) has also been included on the list.
In response to Western sanctions issued to Russia over Ukraine, over fifty officials from Ireland were among those banned entry to the country.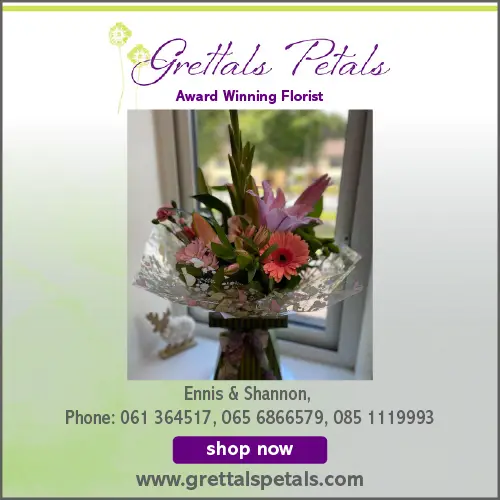 The Taoiseach has said that a meeting was held with the Russian ambassador today and that it was conveyed to him that Russia's behaviour was "absolutely unacceptable".
Ambassador Yury Filatov met Deputy Secretary General of the Department of Foreign Affairs Sonja Hyland at Iveagh House, after he was summoned by Minister for Foreign Affairs Simon Coveney (FG).
Dooley said it was "a disgraceful action of intimidation by a desperate dictator" to be included on what he labelled "Putin's blacklist". He stated, "This is nothing but a dog whistle to his supporters to visit harm on those of us who have been named. I have never given way to bullies and that won't change".
During online interactions, he pointed out that it was "funny" no representative of Sinn Féin was not included on the list. There is no representative of The Green Party in the list, despite their role as a junior partner in the Government.
Shortly after Russia's first attack on Ukraine, Senator Dooley travelled to Lviv with Ireland South MEP, Billy Kelleher (FF) examined relief efforts on the Polish border and later visited Ukraine at the invitation of the Servant of the People party, led by President Volodymyr Zelenskyy.
In a statement, Deputy Crowe commented, "It's a badge of honour and it will only serve to further strengthen my resolve to support Ukraine and her citizens. I look forward to the day, which is coming soon, when Russian forces are driven back over their border! Slava Ukraini".
Ennis resident, Kieran Burke pointed out that he himself is blocked by Deputy Crowe on Twitter and felt the ban would have little implication on the Meelick native.