*Fianna Fáil TD, Timmy Dooley. Photograph: John Mangan
Clare TD, Timmy Dooley has been temporarily suspended from his position on the Fianna Fáil front bench.
Deputy Dooley and Niall Collins, a TD for Limerick have been asked by party leader Micheál Martin to stand down from their respective roles as Spokesperson for Communications, Climate Action and the Environment with Collins responsible for Foreign Affairs and Trade.
It emerged this week that Dooley voted six times despite not being in the chamber of Dáil Éireann with Collins voting on his behalf. The Limerick TD admitted to voting on Dooley's behalf and without his prior consent. "It's not commonplace, but often someone might be taking a phone call or somebody might be having a conversation at the other side of the chamber and you might say to somebody 'press the button', or they might be sitting in the wrong seat."
Following a report in The Irish Independent, Ceann Comhairle Seán Ó Fearghaíl ordered an investigation with Minister for Justice Charlie Flanagan urging the Ceann Comhairle to "act swiftly and decisively to protect the integrity of the parliamentary voting system".
In a statement earlier this week, Dooley outlined, "I understand from Niall Collins, that under the mistaken belief that I was at the back of the chamber on the phone, he pressed my voting button. I have spoken to the Ceann Comhairle today, to explain what happened and apologise for the misunderstanding".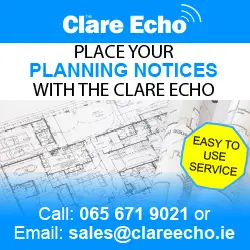 On Sunday, Fianna Fáil leader Micheál Martin said he requested both Tds to step down from their front bench roles. "I don't think it's acceptable. I think I agree with the Ceann Comhairle that the integrity of the voting situation in Dáil Éireann is of the utmost importance be protected and must be respected at all times. I spoke the both deputies this morning. And I asked them without prejudice and pending the outcome of the report that the Ceann Comhairle has initiated into this, that they would step down from the Fianna Fail bench, and they both agreed to do that.
"And I think that I think underlines the seriousness with which I take this issue. I think it's important that the Ceann Comhairle inquiry now gets underway. They're both assured me that they will cooperate fully with the Ceann Comhairle in relation to this."