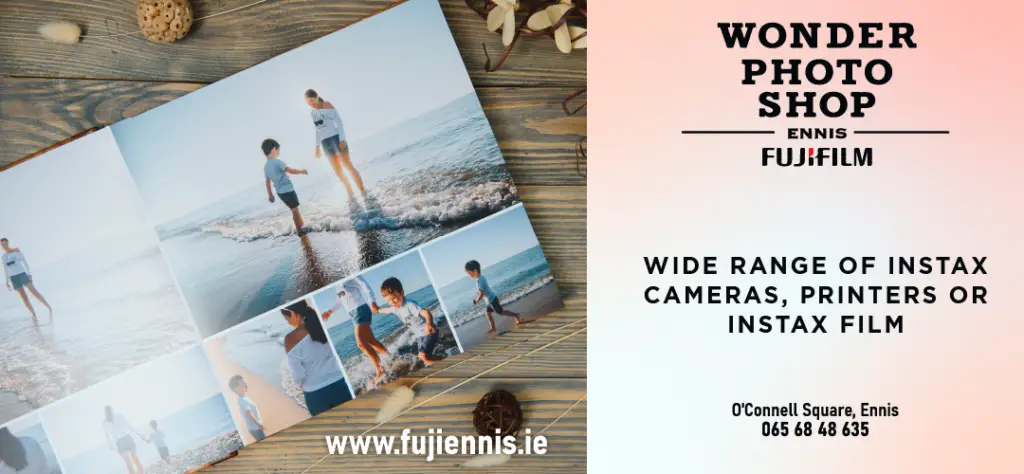 CLARE people are being encouraged to remain physically active all year round, with local experts warning that participation levels in physical activity and sports in Clare drop during the winter months.
Clare Sports Partnership runs a variety of programmes to help the people of Clare engage in physical activity and sports, with tailored programmes for a number of target groups including older adults, women in sport, teenagers, people with disabilities, men over 45, and people from ethnic backgrounds such as the Travelling community and most recently the Ukrainian community.
Clare Sports Partnership is an independent not-for-profit company funded through Sport Ireland with support funding from organisations including Clare County Council and the HSE. It employs seven people in Clare who are tasked with getting people involved in sport (primarily non-competitive) and physical activity and to support the organisations and sports clubs.
John Sweeney, its Chief Executive, tells The Clare Echo, "Very often because of the colder and wetter weather and the evenings getting darker, some people drop off in their physical activity levels so it's very important we stay healthy and active all year round. It's about making time within the winter."
Clare Sports Partnership is involved in promoting a major new national campaign called the #winterinitiative to get as many people as possible out exercising and participating in physical activity this winter. Running across November, December and January, the Winter Initiative encourages women, men, children, grandparents, cousins, neighbours, friends, work colleagues who find it hard to 'get going' over the dull winter months to set goals and track their minutes of activity weekly aiming to hit 90mins per week. Those who register will be directed to an online activity tracking calendar, where you can set your goals and get tracking your weekly active minutes.
John explains, "This can be done through organised events like park runs or just getting out for walks in your own time. Definitely in the winter time we see a drop off in physical activity, we call it the dark season, people tend to hibernate a little bit but it is so important to keep active and keep healthy.
"As young people we should be active up to 60 minutes a day of moderate to vigorous physical activity, and as an adult that should be 30 minutes a day or 150 minutes over a week. An example of that would be going out for a walk where you can just about hold a conversation with the person beside you, you're a little bit out of breath, the heart-rate is being raised. Or it could be playing 5-a-side soccer, whatever it might be."
Clare Sport Partnership programmes have had lasting impacts on many people's health locally. John says that last year's 'Men on the move' program in Kilrush, which helps men aged over 45 to get physically active, experienced a 100 per cent retention rate. "I think 100 per cent of the men who took part last year are still participating as a group together or have joined the local gym down there in order to continue their physical activity."
John is also encouraging those who haven't been physically active in years to get in touch with Clare Sports Partnership. Over the years, CSP has worked to help establish park runs in Ennis, Kilrush, Shannon and Killaloe and John says these are a great resource for people returning to physical activity.
"Any of the programs we run are designed or targeted at that type of person, there's no need to be worried about getting back into physical activity because you can build it up in small steps. Just getting up from the couch and going for a walk is very important, even if it's only for 10-15 minutes. I always say to people, Don't worry about distance, just worry about time. Try and build up to your 30 minutes a day but take things slowly and build them up. Our programs are all designed and run by people who understand the challenges of not being physically active and trying to get back into it."
Clare Sports Partnership has a wide range of programmes to support people across society. In some cases, through school TY programmes, some young people are given a pathway to obtain coaching qualifications and badges. Separately, two years ago they teamed up with Clare GAA to run an autism Cul Camp. John continues, "That led onto a number of GAA clubs taking on the All Stars program where they become inclusive sports club. So children from an area will go into a GAA club, such as Corofin GAA club for example on a Saturday morning, and there will be appropriate activities in the club run by a coach. Those clubs have all been supported by our resources and we've offered them training. We've done the same with organisations like Derg Athletics Club, who ran a multi-disability summer camp with us this year. It's very much based on building the capacity of the leaders and coaches in the clubs to roll out initiatives that are suitable be they inclusive or targeted for children with disabilities."
John says the feedback from children and parents to these initiatives "has been immense". "We're very adamant that such as a Cul Camp, the children will get the same kits, the same jerseys, the same bags as the children from the mainstream camps. Following on from that a number of those families and children have gone on to join some of the inclusive clubs we've partnered with to participate in sport in a more regular and normalised basis."
Encouraging people to do something this winter to get physically active, John adds, "When a person is physically active, there an immediate release of endorphins which makes us happier, makes us feels better. If you go out for a walk, a swim or cycle, whatever it might be, it might be tough but you'll come back saying 'I really enjoyed that'. So if you start getting active, people begin to notice the benefit in their mood in terms of their mental health. It's about the real enjoyment of being physically active. If we can experience the happiness and enjoyment of doing it, we'll continue it for as long as we can."
To learn more about Clare Sports Partnership visit www.claresports.ie or call 065 686 5434 or find @claresport on social media platforms