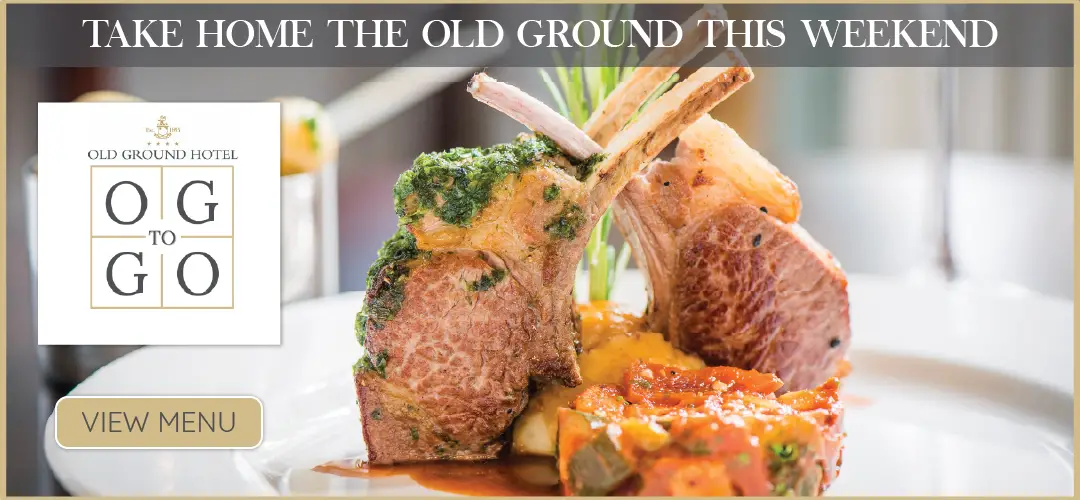 *Donie Garrihy embraces Maccon Byrne. Photograph: Willie O'Reilly (Burren Eye Photography)
Donie Garrihy will always have a special place in the folklore of Clare soccer but on Saturday he achieved with his local GAA club St Breckans guiding their return to the senior ranks at the first attempt.
In 2018, St Breckans' relegation from the senior ranks came at a surprise and three years after they reached the last four. Working as a steward last September during the matchmaking festival in Lisdoonvarna, Donie stood side by side with Jersey O'Loughlin and Pat Haugh, he expressed his fears that the club was in trouble as they prepared for a relegation play off with Kilmihil and subsequent final against Lissycasey.
He was reminded of such comments last winter as the search began to find a manager. "I wasn't involved last year with St Breckans, I've always been a trustee, but it hurt me, it was like a knife in my tummy but you've to grin and bear it, it's painful".
"Last Christmas then I heard rumblings that I might be asked for the job so I was under pressure because I was the concerned person back in September when we were doing the stewarding. I wasn't intimidated into the job but I didn't tolerate indiscipline whatsoever, if you want me to do something you better be there to help me, don't throw your bag of footballs and go off down the road. The players have been excellent, oh wow, they've had smashed ankles, soldiers, fingers, concussion and that all goes down to desire, thank God we've a good medical team because I don't know medical, John Earls has been with us for years in the soccer, he has been excellent and before him Douglas Culligan".
As he accepted the trophy off Clare GAA chairperson Joe Cooney, captain Alan Sweeney remarked that Donie was the man to "put his head on the line" by becoming Breckans manager. "I didn't hear him say that but if you say it you mean it and it's honest. If the group are strong and really want to achieve something more, I'll be there with them but they have to show me first of all that they want to achieve it, you can't just go on emotion 'come on lads we'll win next year', you have to have a group with you," Garrihy told The Clare Echo.
Kicking 2-04 in sixty minutes highlights it wasn't the greatest hour from the men of Doolin, Lisdoonvarna and Kilshanny but Donie was only interested in the full-time score. "I'm old school, it's not about being ahead at the start it's about being ahead at the finish. Any team worth their salt are going to throw the kitchen sink at you, they did in the second half. It was important that we kept our shape, sometimes ropey but we kept our shape and we stood up to the onslaught, we had to and we know it was coming, Kildysart are quite good".
Before they take to the field in the Munster semi-final, St Breckans will be honouring Frank Sheedy in a club tournament. "We're going to honour somebody in two weeks time, Frank Sheedy. We have a small tournament and a big plaque and we're going to be a senior team in our fiftieth year next year. That's massive for us. Kildysart are well able to play, they are as good as us, they're excellent, a super goalkeeper and if we could get him for the Clare soccer team it would be great".
Donie has never met Delia Smith, the majority shareholder of Norwich City FC but he quoted the cook and television presenter in calling on the Breckans players to give the commitment required for senior level if they want to compete with the top teams in 2020. "It's decision time, I want to see like Delia says in Norwich 'let's be having you', the supporters are excellent with all the colour around Lisdoonvarna, Doolin, Kilshanny, let's be having you players I'm calling you out here".