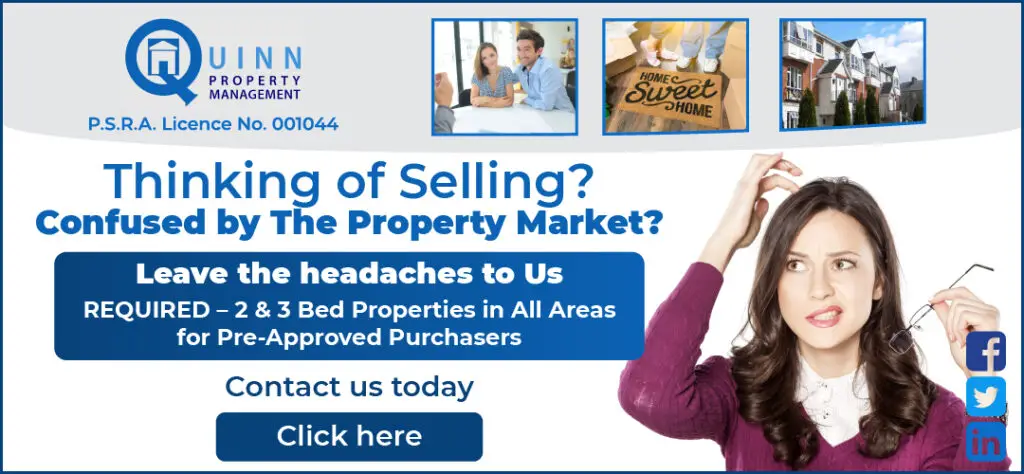 *Eoin Donnellan gets a strike in under pressure from Sean Cotter. Photograph: Gerard O'Neill
Action steps up a gear in the Clare SHC with the second round representing a do or die knockout clash for all senior sides, Eoin Brennan previews what we can expect.
Inagh-Kilnamona v Newmarket-on-Fergus @ Cusack Park Ennis, Friday 6.45pm
It isn't simply about remaining in the race of the Canon Hamilton but equally a pivotal barometer of where both Inagh-Kilnamona and Newmarket-on-Fergus currently lie in their development paths.
Their last meeting at the same juncture two years was also do-or-die. So when Inagh-Kilnamona eased 11 points clear in the opening half before completing a 3-17 to 0-17 win with goals through goalkeeper Patrick Kelly, David Mescall and substitute Gerry Coote, it seemed to confirm a changing of the guard in their respective positions.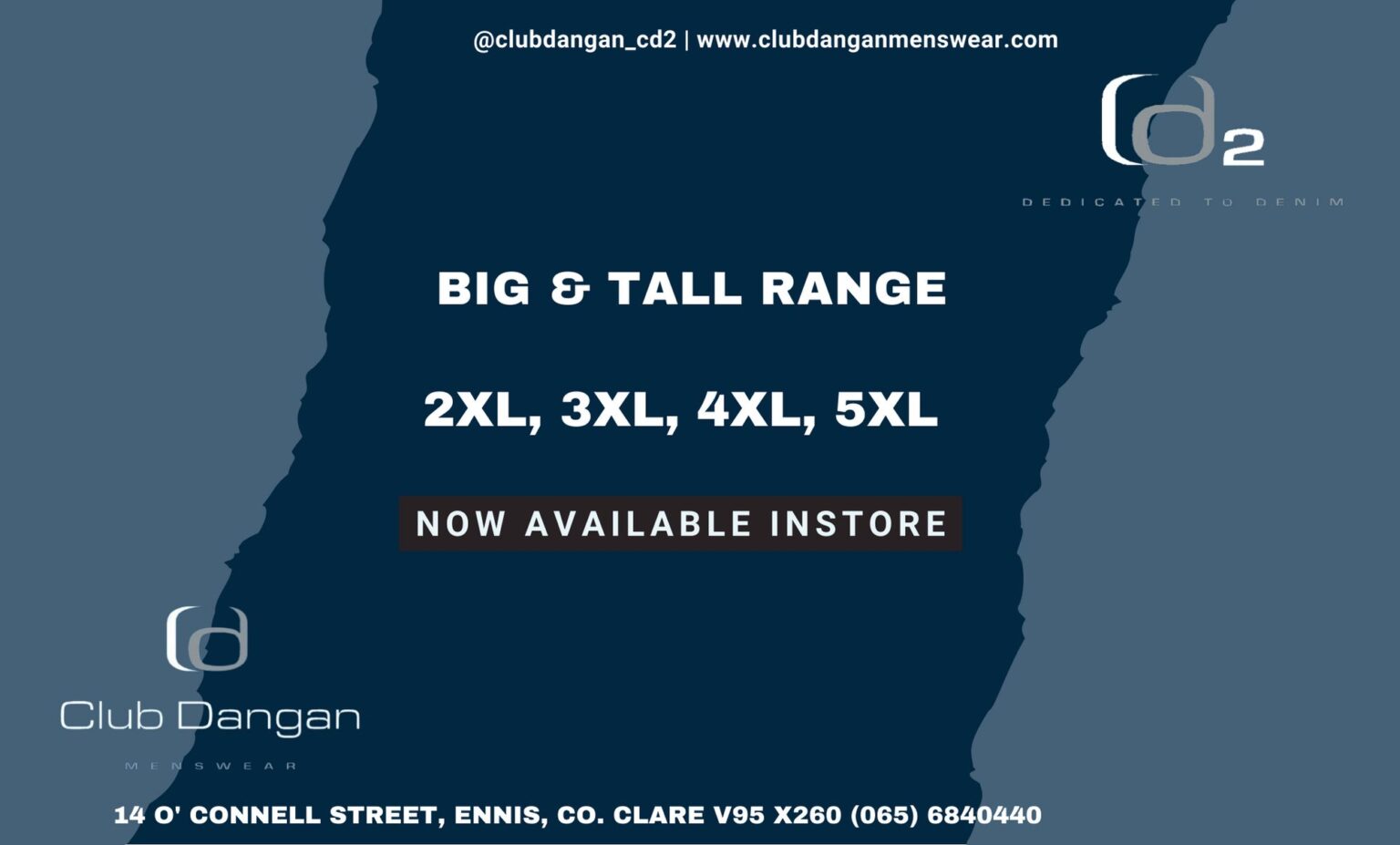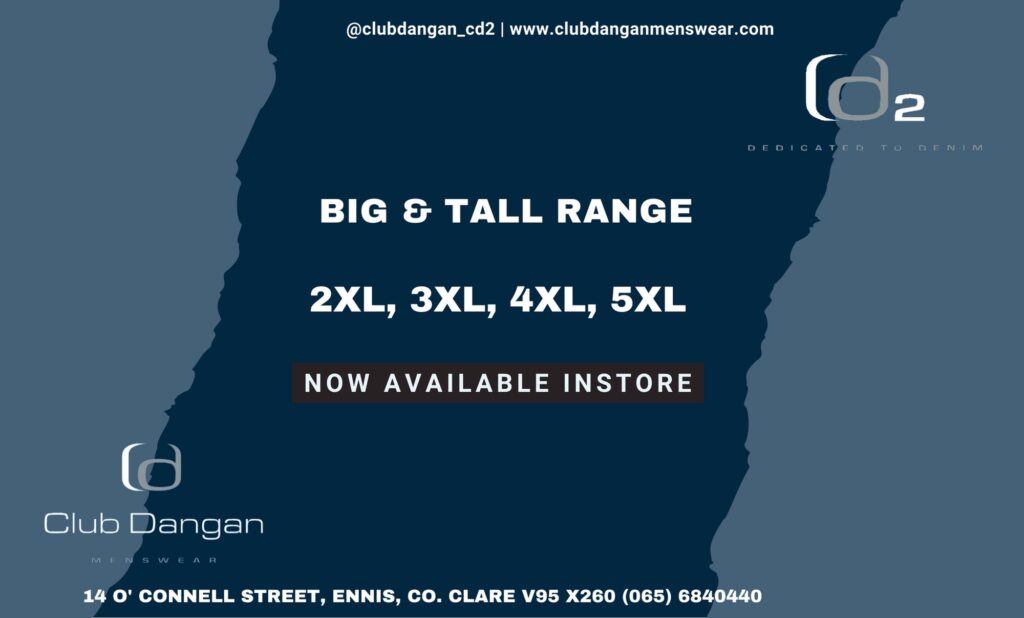 After all, Newmarket's golden generation, which had contested four county finals in eight seasons from 2006-13 including that long-awaited 31 year breakthrough in 2012, suddenly found themselves in the relegation play-offs for the second time in three years.
They did avoid any further slippage against Whitegate and even ended the season with silverware after annexing the Clare Cup against Kilmaley having sucker-punched Inagh-Kilnamona with a late Colin Guilfoyle goal in the semi-final. However, the fact remains that they have only won one of their last six senior championship matches.
Inagh-Kilnamona's graph meanwhile has been on a continuous upward curve. Despite being edged out by eventual champions Ballyea at the last eight hurdle following that victory over Newmarket in 2018, they would make a considerable leap forward last season. Fergal Hegarty's side not only contesting a semi-final but there's also that sizeable motivational factor that they should have advanced to a first county final after letting Sixmilebridge off the hook down the final straight.
However, a rousing nine point opening victory over Clooney-Quin a fortnight ago has only bolstered Inagh-Kilnamona's belief once more albeit they will still be wary of a Newmarket side that could have easily come out on top in their opener with Clonlara.
Their brush with danger in 2018 did also spur the Blues to look towards replenishing their squad, a process that has been accelerated for this year's campaign following a double Under 21B Final appearance and a Minor B success in 2019.
Essentially, Inagh-Kilnamona are a little further down that road, having garnered Under 21A titles in 2016 and '18 along with a Minor A crown in '17. They haven't been fully tested yet however as their opening round tie was effectively over by half-time when they led Clooney-Quin by 2-10 to 0-06, thanks in the main to 1-5 from county senior Aidan McCarthy.
That litmus test will come tomorrow evening from a new-look Newmarket that in fact led Clonlara entering the final minutes. But it's one that they simply need to pass.
Verdict: Inagh-Kilnamona
Wolfe Tones v Kilmaley @ Cusack Park Ennis, Saturday 1pm
Two big clubs that are yet to fully see the blossoming of their young blood, in the senior championship at least.
Wolfe Tones' last heralded team led by Aron Shanagher, stormed through the underage ranks to complete an Under 14A hurling and football double in 2011 and held off Kilmaley by four points in subsequent semi-finals at Under 16 (2013 where they beat Clarecastle in the final) and Minor (2015, lost final to Broadford/Smith O'Brien's).
However, by the time Wolfe Tones and Kilmaley met in the Under 21A Quarter-Final equivalent in 2018, the tide had certainly turned in the latter's favour as the blue half romped to a 2-20 to 2-03 victory.
In truth, Kilmaley's relentless underage success highlighted by Minor titles in 2012 and '14 along with Under 21A breakthroughs in 2015 and '19 mean that they are better placed to end their senior famine that stretches back to 2004. A first Clare Cup crown in 18 years just before last year's Canon Hamilton race didn't prove the final piece of the jigsaw as they suffered defeats to Éire Óg and Cratloe amidst three championship outings. And they would fall again to Cratloe two weeks ago in what was their third successive reverse to the same opponents in as many campaigns.
Nothing but victory will now suffice if Kilmaley are to make good on their promise but are facing a Wolfe Tones side that are brimming with confidence after a 15 point blitz over Clarecastle in their opening tie.
County senior Aaron Cunningham was back on board, Aron Shanagher proved in unstoppable form both as an aerial magnet and scorers with 2-9 last time out while Rory Hayes pulled the strings around the centre. So that triumvirate's potency along with a vastly experienced core of captain Jamie Roughan, Barry Loughnane and Gary and Daithi O'Connell who are their sole links to the Tones' last championship win in 2006 will provide a wall of resistance that won't easily be bypassed by Kilmaley.
That said, it's now make-or-break for Kilmaley who to their credit, did rally superbly against Cratloe last time out after a stuttering start led by Mikey O'Malley's 1-7 haul.
The concession of 2-6 without reply in that first half was their ultimate undoing so if they can avoid any repeat and curb Wolfe Tones twin threats of Shanagher and Cunningham, Kilmaley should be able to get their title ambitions back on track in a tight contest.
Verdict: Kilmaley
Feakle v Clarecastle @ Cusack Park Ennis, Saturday 3.45pm
The most obvious reference point is of course their 1987 County Final meeting that saw the Magpies retain their senior title by 0-15 to 0-11. However, considering that was 33 years ago, outside of the interesting fact that both managers Rodgie McMahon (Clarecastle) and Michael Guilfoyle (Feakle) lined out in that final as did Feakle mentor John Tuohy and the fathers of Clarecastle selectors Brian Russell (Paschal) and Alan O'Loughlin (Victor), it's merely a historical footnote.
Instead, with the vast majority of players not even born in 1987, the current panels will reflect upon a much more recent decider, albeit at the opposite end of the senior championship when Feakle and Clarecastle met in the relegation decider in 2017.
It was Clarecastle's second such anxious occasion in three seasons while for Feakle, who had only re-established themselves back at senior since 2014, and actually won a prestigious Under 21A title in 2017 in cooperation with neighbours Killanena, it was a thoroughly unwanted position that ultimately weighed heavily upon their shoulders.
The Magpies, who were looking to protect an 86 year senior status, duly circled the wagons both on and off the field to produce a razor sharp performance that sent a shell-shocked Feakle down to intermediate level once more by 1-21 to 0-11.
Much like in 1988 when bouncing back from a final defeat to win the senior crown 12 months later, 2018 would prove another famous year as Feakle not only claimed the county intermediate honours at the first attempt but would come agonisingly close to adding Munster honours too.
The irony of this Saturday's rematch though is that while 16 of the 18 players that contested that relegation decider also played their part in Feakle's battling 0-21 to 0-16 opening victory over Whitegate two weeks ago, the 2017 encounter will be of little reference to Clarecastle. The Magpies may have opted for experience then but are now committed to assimilating a new generation of Magpies.
Indeed, of the 17 players that faced Wolfe Tones in Round 1, only five (Jonathan Clancy, Stephen O'Halloran, Killian McDermott, Marc McAuliffe and substitute Stephen Ward) remain from the 20 that consolidated Clarecastle's senior status three years previously. In fact, 50 per cent of that 2017 panel are not even part of this year's transitional revolt in the fishing village.
With no threat of relegation, it was a necessary leap to assimilate the Minor A Finalists of three of the past four years into their flagship side. And while such a mass inexperienced turnover left the Magpies exposed to being punished by Wolfe Tones two weeks ago by 4-19 to 0-16, it came with the caveat that their experienced inter-county core of Bobby Duggan, Patrick Kelly and Stephen Ward (from a starting berth) are yet to
come back if their injuries clear up in time.
Feakle's more consistency of personnel, led by the attacking triumvirate of Shane McGrath, Oisin Donnellan and Gary Guilfoyle, means that they will be favourites to maintain their perfect championship start and return to the quarter-finals for the second successive year.
However, while Colin Nelson's return is a big boost to their squad, Con Smyth appears to be out for the remainder of the campaign with an achilles injury so their threadbare senior panel cannot afford any further absentees.
Verdict: Feakle
Sixmilebridge v Whitegate @ Cusack Park Ennis, Saturday 6.45pm
You'd actually have to go back to when respective mentors Davy Fitzgerald (Sixmilebridge), Terence Fahy and Patrick Minogue (Whitegate) were players themselves to find the last senior championship clash between Sixmilebridge and Whitegate.
They weren't to know it at the time but 2002 would be the 'Bridge's final title surge for 11 years until their revamped underage structure churned out a consistent conveyor belt of exciting new talent in the last decade.
After contesting the 2011 decider, Sixmilebridge would go on to become the team of the decade with biennial triumphs in 2013, '15, '17 and of course last October when garnering a remarkable fourth crown in seven seasons.
Each one was sweet as they lowered a succession of neighbours' colours as Newmarket-on-Fergus, Clonlara, Clooney-Quin and Cratloe couldn't break that two year sequence.
Whitegate will pose an unknown factor though, just as they did in that 2002 Quarter-Final when coming in under the radar of a rather underwhelming Senior B campaign that included a win over Broadford, a loss to Clonlara and a character-filled draw with Bodyke to squeeze through.
However, when needed most, Whitegate duly rose their challenge considerably to ambush the 'Bridge in Cusack Park at the last eight stage. Granted, the eventual champions would have to play for almost 50 minutes with only 14 men after the early dismissal of Niall Gilligan. However, it was Whitegate who led by 0-7 to 0-6 by the break and even bounced back from the concession of an early goal on the restart to immediately grab one of their own through Minogue and snatch back the advantage.
Ultimately, they were unable to sustain that challenge as the 'Bridge eventually ran out 2-11 to 1-08 victors, thanks to 2-8 from John Chaplin. Fast forward 18 years however and those traits are still ingrained in both clubs' DNA.
Yes, their priority lists are totally contrasting as each year, the 'Bridge look to add to their already bulging cabinet whereas it's firmly survival mode for Whitegate. But with the trapdoor removed this year, Whitegate can throw everything at this game and save their big backs-to-the-wall performance for the champions albeit that injuries to key players Colm Madden and Paul Burke will be a major cause for concern.
That said, Sixmilebridge's consistent ability to grind out results is admirable, as witnessed against Éire Óg, Inagh-Kilnamona and Cratloe in last year's run-in while doing likewise against the Townies again two weeks ago.
They will only improve and will need to if they are to avoid an unwanted dogfight here., just as they did in the 2015 Clare Cup Semi-Final between the pair.
Verdict: Sixmilebridge
Cratloe v Éire Óg @ Shannon, Sunday 12pm
It's essentially about redressing the balance for both Cratloe and Éire Óg this Sunday in a rare meeting in Shannon. For Cratloe, back-to-back county decider defeats to Ballyea and Sixmilebridge will have left an indelible imprint on the tenth anniversary of their historic 2009 breakthrough as despite further final appearances in 2010, '12, '14, '18 and '19, realistically they should have more than the remarkable double win in 2014 to show for their hurling endeavours since.
With the age profile and mileage inexorably mounting, Cratloe will be more determined than ever to take advantage of the unusual preparation lead-in that has avoided any taxing ground work or fatigue.
And that freshness was required to eventually hold off Kilmaley in what was a perfectly timed validation of their title credentials a fortnight ago.
For Éíre Óg, getting over their quarter-final hoodoo that now stands at five successive last eight defeats in six years will be a luxury to plan for as it means first being able to avenge their regretful record against Cratloe.
After all, their first two quarter-final attempts both came against the then Joe McGrath managed Cratloe in 2014 and '16, with the Townies somehow incapable of putting their opponents to the sword on either occasion despite seemingly having all the momentum in their favour.
In 2014, a young, raw Townie side finally graduated from Senior B to hit Cratloe with everything in their armoury and certainly didn't merit the eight point final margin that eventually befell them.
Five points clear approaching the break, Éire Óg had rattled their opponents but couldn't inflict the killer blows as instead they finished with 14 men and were overtaken by a Conor McGrath led revival (finished with 1-9 to his name) at 2-21 to 2-13.
Two years on and if anything, Éire Óg's unwanted forgiving nature was worse as despite bounding back into contention with a Shane O'Donnell goal to kickstart a six point turnaround, having been four in arrears at half-time, the Ennis side still couldn't put a warweary Cratloe away.
Incredulously Éire Óg passed up 2-7 in that final quarter and would be duly punished as Cratloe never panicked and managed to rally with six of the last seven points to take a rousing 0-18 to 1-12 win on their way to a sixth semi-final in eight seasons.
So what of the 2020 version? Injuries could be crucial in how this heavyweight clash is decided as Éire Óg sorely missed the services of David Reidy, Aaron Fitzgerald and Dara Walsh against holders Sixmilebridge whereas Cratloe were minus Cathal McInerney, Martin 'Oige' Murphy, Billy Connors and subsequently Enda Boyce for their opening win over Kilmaley.
Reidy's expected return would be a huge jolt for the Townies but they will require a vast improvement up front if they are to match Cratloe's potency.
Verdict: Cratloe
Clonlara v Broadford @ Cusack Park Ennis, Sunday 12pm
It wasn't championship but last year's rare derby in the Clare Cup Quarter-Finals certainly possessed an intensity not normally reserved for the county's secondary competition.
Broadford, on the road back to Division 1A, would garner the notable scalp of their neighbours Clonlara by 3-21 to 1-22 in O'Garney Park to advance to the last four. And aside from the obvious individual brilliance of Shane Taylor who accounted for 3-9 of that tally, it just seemed to mean more to the then intermediate side.
12 months on and their rivalry will undoubtedly be upped another few notches as everything is on the line to maintain their respective senior challenges. For Broadford, it's another free shot as having finally regained their senior status at the fifth attempt, the removal of any trapdoor back to intermediate level makes them a dangerous opponent for Clonlara to negotiate.
With Clare senior Captain John Conlon already ruled out through injury for 2020, the expected return of club captain Cathal 'Tots' O'Connell will be a major boost to Clonlara's attacking unit that aside from Micheål O'Loughlin's free-taking heroics was rather inexperienced against Newmarket in Round 1.
Clonlara did prevail but O'Connell's return could be lessened by an injury concern to their second county man Colm Galvin who had been embroiled in the duel of the game against Colin Guilfoyle in the opening period last time out.
Diverging development paths will also provide an additional motivational tool for Broadford who will be eager to make up for lost time, having enviously looked on at the neighbours' seamless leap to the top table at senior level in the noughties, starting with that breakthrough Canon Hamilton success in 2008.
That may seem too long ago to be relevant but let's not forget that the last time these sides would have clashed at championship level came in a royal rumble, quite literally, for intermediate honours in 2007.
Broadford won the opening round tie in Shannon by 2-12 to 1-12, with an all-out war greeting the final whistle which ensured that the semi-final would be hosted in Cusack Park, a tie that Clonlara edged 3-11 to 2-10 on their way to county and provincial honours.
12 months later, Broadford themselves garnered the intermediate crown but couldn't emulate their neighbours feat of accumulating Munster silverware as Blarney beat them in the decider. Meanwhile, Clonlara's meteoric rise saw them soar to a first senior title in 89 years, and while similar success has eluded them since despite three more final appearances, Clon have consistently reaffirmed their status as one of the top four sides in the county.
Broadford meanwhile eventually succumbed to the drop in 2014 but having paid their dues, will never get a better chance to make an impact back in the top tier as the pressure is all on Clonlara. There are cousins on either side and Clonlara's Jimmy Browne is the new manager of Broadford so all the ingredients are there for what could be the tie of the round.
If Colm Galvin joins fellow All-Star John Conlon on the sidelines, this derby is ripe for an upset as having being forced to turn their jerseys inside-out against the Mills, the Broadford colours will be front and centre for the ultimate high noon derby showdown.
Verdict: Broadford
O'Callaghan's Mills v Crusheen @ Cusack Park Ennis, Sunday 2.45pm
A 50/50 pairing was the consensus when the draw was made and nothing has suggested otherwise since as they appear familiar foes. However, ask any Fireball or Crusheen man about their last championship meeting and they're left scratching their heads as outside of regular clashes in the Clare Cup, you'd have to go back to 2006 to find a senior bout (Crusheen 2-10 O'Callaghan's Mills 0-11) involving this pair.
Granted, they did produce one of the more memorable Senior B Finals in 2009 when it had to take two outings to finally separate the sides.
The inclement conditions didn't help as a prestigious Cusack Park finale was deferred to nearby Clarecastle at the eleventh hour. A dramatic finish in which Crusheen hit four unanswered point to inch ahead at the death looked to be decisive, only for Adrian Flaherty to punish a misplaced pass and earn a replay at 0-11 to 0-11.
Now in mid-Novermber, the replay back in Clarecastle was equally as unpredictable as the Mills raced into a 0-6 to 0-2 advantage, only to be hit by a late Paddy O'Grady goal that slashed the half-time deficit to just the minimum.
The lead would subsequent change hands on five more occasions before a late brace of Joe Meaney points finally cemented the honours for Crusheen by 1-09 to 0-11. However, the significance of that victory would only become apparent in the following years as Crusheen would garner back-to-back Senior A equivalents, the first two Canon Hamilton triumphs for the club.
The Mills meanwhile were also consistent business end merchants but found Sixmilebridge and Clonlara in particular difficult obstacles to clamber over before finally reaching the penultimate stage in 2018.
Last year's brush with relegation has forced an inevitable response for 2020 as they managed to keep neighbours Broadford at bay last time out. However, they are now facing a Crusheen side that made the last four themselves in 2019, backed by a new crop of talent that have freshened up a vastly experienced defence.
Indeed, six of the seven backs that played in that Senior B Final replay with the Mills are still in situe 11 years later (Donal Tuohy, Alan and John Brigdale, Cathal and Cian Dillon and Ciaran O'Doherty). Add in Ross Hayes, Conor O'Donnell, Jamie Fitzgibbon, Breffni Horner, Paddy Vaughan and Eanna O'Brien and Crusheen have plenty in their armoury to trouble the Mills, having rather got bogged down by tactics against Ballyea.
The Mills through Conor Cooney, Patrick and Bryan Donnellan, Jacob Loughnane, Ciaran and Gary Cooney and Colin Crehan are equally as proficient. But while they do have the added boost of a win under their belts, Donach O'Donnell's men will earn it to prevail.
Verdict: Crusheen
Ballyea v Clooney-Quin @ O'Garney Park Sixmilebridge, Sunday 5pm
This is a third championship clash in the space of five years and so far while Clooney-Quin have pushed them to their optimum, crucially Ballyea have emerged victorious on both previous occasions.
Indeed, it could be easily argued that outside of the final series itself with two compelling outings with Clonlara, Ballyea's biggest test on their way to a historic first county senior crown in 2016 came at the hands of Clooney-Quin in Round 3.
Three sucker-punch goals would have been sufficient to floor most sides but Ballyea managed to roll with the punches of even saving a penalty before inflicting the knock-out blow themselves at the death, inevitably through Tony Kelly to prevail by the minimum at 0-18 to 3-08.
The rest is history as a relieved Ballyea would never look back on their way to county and provincial honours before finally being halted at the ultimate hurdle in Croke Park the following March.
However, Ballyea's unprecedented breakthrough would also inadvertently inspire Clooney-Quin too as realising that they had the measure of the All-Ireland Club finalists, they went on their own rollercoaster run 12 months later. And in truth, they should have emulated Ballyea's feat in the county final against Sixmilebridge, only to be lowered in the replay.
Last year's joust between the pair was even more tantalising as following their second Canon Hamilton success, Ballyea were faced with even greater adversity in their first title defence. A Peter Duggan brace of goals entering the second period catapulted Clooney-Quin seven clear, only for the same player to actually have to force extra-time after a composed Ballyea backlash.
Goals through the ever-reliable duo of Tony Kelly and Niall Deasy finally completed a 14 point turnaround by the end of an unmissable 80 minute showdown at 3-23 to 2-19.
Kelly and Deasy's heroics were surpassed by fellow county man Peter Duggan who remarkably scored all but five points of Clooney-Quin's total that day.
Without the 2018 All-Star's firepower for 2020, Clooney-Quin had hoped that others would have stepped up to the mark. But while they did rally in the second period, a very poor start saw the 2017 finalists really underwhelm in their first evaluation against Inagh-Kilnamona.
A backlash is inevitable but they would have preferred any other draw than to face perennial title contenders Ballyea once more.
After all, with no inter-county distractions, the Bally boys full focus will be on wrestling back the Canon for the third time in five seasons and will unquestionably prove equally as ruthless and efficient as Inagh-Kilnamona.
Verdict: Ballyea