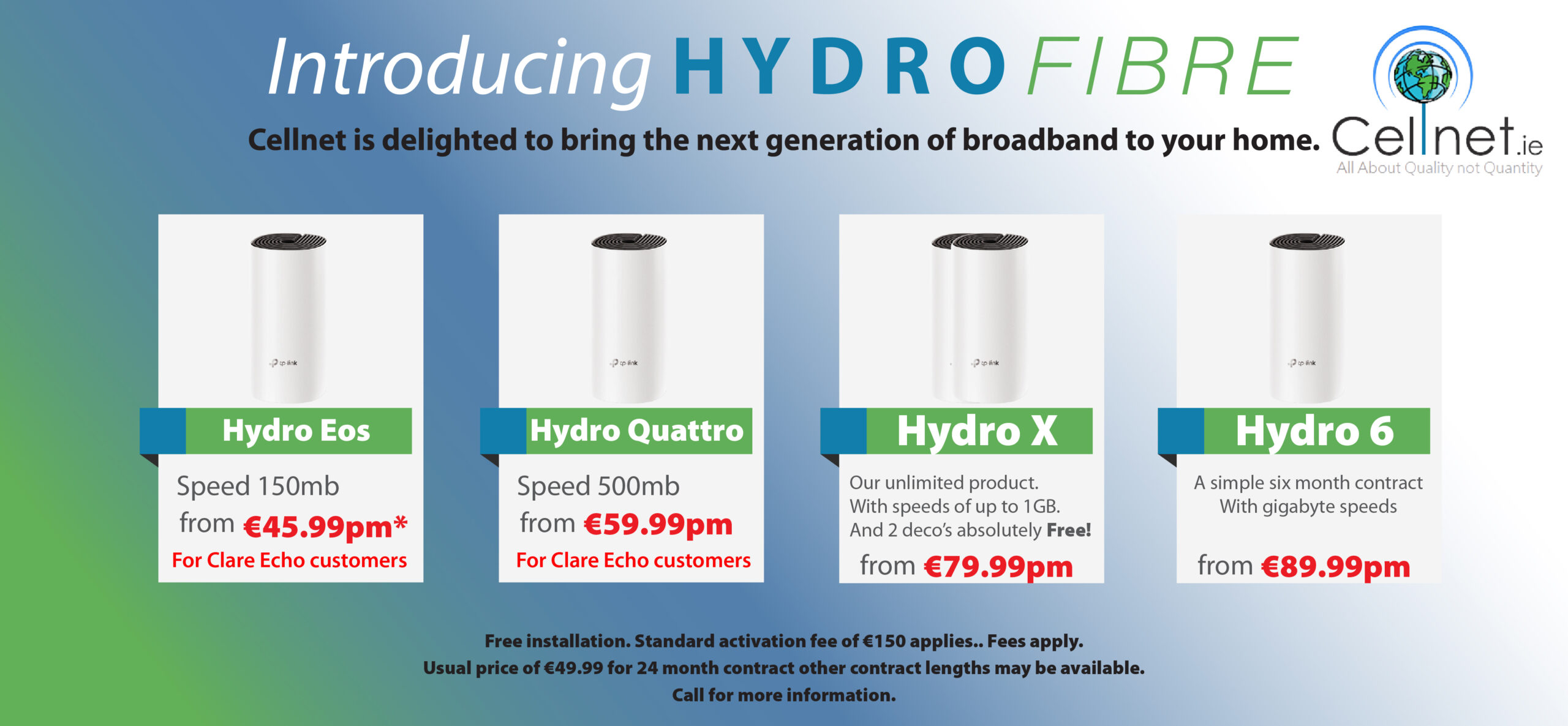 Local councillors clashed over calls to set up a financial levy "if and when" water from Lough Derg is abstracted to Dublin.
Offence was taken and apologies were issued as Clare councillors debated the merits of requesting a funding mechanism from Government in association for Irish Water if the go ahead is given to the project.
Lough Derg will be connected with the Peamount Reservoir as part of 170km long pipeline which will have the capacity to carry 330 million litres of water per day and will start at the Parteen Basin. The project is estimated to cost €1.3bn.
At Monday's adjourned meeting of Clare County Council, Cllr Johnny Flynn (FG) opted to withdraw his motion following considerable opposition from East Clare representatives who coined the thinking behind it as "premature".
Rural Clare's growth would benefit from an annual €10m fund, Cllr Flynn believed of his proposed financial levy. He appealed to the County Council to request both the Government and Irish Water to establish a funding mechanism to levy a charge on an ongoing basis such as a proportional percentage cent per litre of abstracted water resulting in an annual fund for the lifetime of the scheme. Towns and villages without sewerage treatments could benefit from the levy, he maintained.
Speaking at the meeting, the Ennis representative clarified, "I'm not saying it should proceed or not". He outlined, "water is a vital service which underpins our social and economic growth into the future".
Dublin City's water has a leak rate of 57 percent, Cllr Gerry Flynn (IND) flagged as he seconded the proposal. "I've always believed local authorities should be properly funded to fix the infrastructure. My colleague is trying to prepare the ground for if and when this happens".
Certain elements of the motion had merit, Cllr Pat Hayes (FF) stated but admitted he could not support Flynn's request. "Creaking infrastructure" exists in Clare, he added and referenced the lack of plans for Broadford, O'Briensbridge and Killaloe. He criticised the lack of communication from Irish Water, "we've had no real briefings for a long time from anybody, all we've heard is press releases". Support of the motion from the Council would serve as an intention to support the project, he felt. "Cllr Flynn is saying give them the asset and they might give back the infrastructure. Cllr Flynn in Shannon said about leaking water in Dublin but we're still going to pump it up to them".
"I won't beat around the bush, I'm totally opposed to this motion. Taking the Queen's shilling seems to come to mind," Cllr Tony O'Brien (FF) commented. "Scant regard" for Clare has been shown by Irish Water, he believed. He asked the motion be withdrawn. "It is certainly premature at the very best".
At least ten villages in East Clare are currently without water infrastructure, Cllr Joe Cooney (FG) stated. "It is outrageous that Irish Water would take water from Lough Derg and not put basic water infrastructure in place for villages here". He continued, "Irish Water have a lot to deliver for East Clare before we can consider the extraction of water from Lough Derg".
Possible benefits and financial gain were referenced in the debate but not the concerns in East Clare, Cllr Pat Burke (FG) noted. He cited potential environmental and tourism damage. "We had a serious drought in 2018, I am not a scientist, engineer or environmentalist but I shudder to think if there was a drought situation again and Dublin needed water we would suffer".
Intentions of the motion were backed by Cllr Michael Begley (IND) but he sided with those opposed as the implications of the project were not clear enough.
Reacting to the views expressed, Cllr Johnny Flynn insisted it was not premature. "This is not the Queen's shilling and I feel a little offended by the references made," he admitted. "This is a proposal that would ensure Clare County Council receive €5m a year for 100 years to ensure itself as a 25% investment". He underlined the potential to generate another €15m in Government funds.
Cllr O'Brien then apologised for causing offence but reiterated that pushing ahead with the motion "sends the wrong signal". He said, "Irish Water are a screen for the Government not to accept responsibility, they do the same with the NTA in transport and the HSE with health".
"I want to make it quite clear, I'm not a supporter of Irish Water, it has been a disaster," Cllr Gerry Flynn stated. He welcomed the apology from Cllr O'Brien, "it would have hurt me and my family in West Clare, we never took the Queen's shilling, it was quite nasty".
In light of the opposition received, Cllr Johnny Flynn agreed to withdraw the proposal.