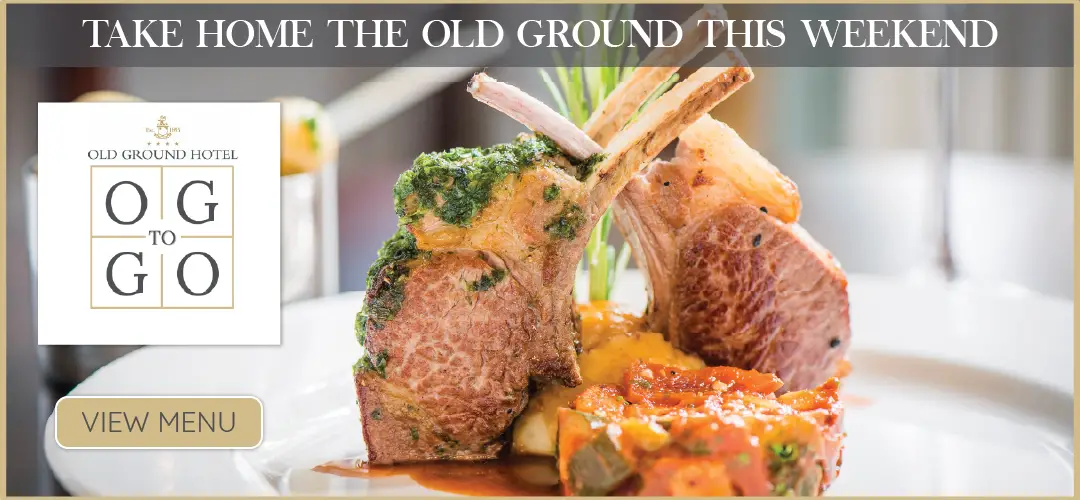 *Clare Joint Manager, Donal Moloney. Photograph: Martin Connolly
Back to back defeats and not just that but successive drubbings for the Clare senior hurlers as it all comes down to next weekend and needing a win over Cork plus Limerick to draw with or beat Tipperary, for joint manager Donal Moloney lifting the spirits of his players is one big hurdle they must quickly overcome.
As he emerged from a downbeat dressing room, Moloney admitted to reporters that he had come from a very disappointed environment. "It's been a difficult week and a difficult day today, fair play to Limerick they brought a really top class performance today and they were a good bit ahead of us throughout the game".
Last Sunday's thirteen point loss to Tipperary has still left it's mark on them, he felt. "Guys wanted to react, Limerick wanted to react as well, they brought the best performance today through the field, I think we have to recognise that, no matter what we tried they seemed to close us down and have more energy than us, maybe last week's defeat had an impact on us in terms of the energy we brought to the table, Limerick were definitely a good bit ahead of us today".
On what the biggest lesson for management following the Tipp defeat, Donal said, "We took that we were in a very strong position forty minutes with a gale force wind behind us and Tipp produced a really great performance, they upped their performance in certain areas of the field and Limerick did likewise. Limerick responded to those early goal chances by upping their performance, we didn't seem to be able to do so today".
When questioned on whether puckouts have been a key factor in their demise over the past two weekends, the Scariff man felt this aspect is variable from game to game. "Last week we won over 70 percent, some days that will happen, Limerick closed us down pretty well and in some of those cases we actually had won the ball and were maybe slack with it afterwards. That didn't help and contributed to two or three points they got in the first half".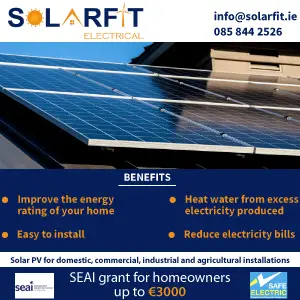 Clare needed to take the game to Limerick from the off, goal chances presented themselves but vital blocks from Sean Finn and a Declan Hannon interception prevented any inroads. "Limerick scrambled well to close them down but we had opportunities there and we expected them to come, we had planned for those but Limerick closed them down very well. Unfortunately they were slicker than us throughout the field," he reflected on said opportunities.
"You try and do what you can to turn it around but we looked to be flat, we didn't rekindle the energy levels as much as we could. We did as much in our power this week to make sure we could rekindle the energy levels, Limerick brought enormous energy today".
Their immediate future and possible progression relies on other outcomes which Moloney felt was as much as they deserved. "It's out of our hands and we probably don't deserve much more from the last two weekends in other words. We want to turn into a performance that we're proud of, that would be our primary focus rather than thinking about results or results of other games, that's where our mindset would be at right now".
Regarding the substitutions made, he explained, "We made a lot of changes in the forwards, we made a lot of positional switches, sometimes playing the ball through the lines is a better way of attacking and building play and having more energy in the middle third, that was our thinking there. Seadna is one of the best attacking wing backs we have in the game, he showed that when he went on with some of his runs, that was the reasoning there, we already made three or four changes in the forwards, we're not going to make changes up there for the sake of it".
This defeat was Clare's heaviest since managed by Ger 'Sparrow' O'Loughlin in 2011 when Galway provided a hammering. Undoubtedly the result has hurt Moloney, his fellow members of management and the panel but he apologised to the county supporters for their display at the LIT Gaelic Grounds.
"We've had lowpoints before, we've had great days, we're always level headed enough to know we've had some fantastic days with Clare, today is low and we're sorry for the fans we let down today, universally we've had great support from the Clare public and I think that we recognise we didn't make them proud today and that's something we have to look at and see can we address it for next weekend".
Although the mood is low, he pleaded with supporters to stay behind the team as they attempt to secure their passage through the province. "The fans will be downbeat and we would appeal to the public to come and support the team, we see the effort and time these boys put in and maybe it's not working out for them at the moment but I can tell you assuredly they put in one hell of a tough week since the Tipperary game. Genuine fans will recognise it when players have been through a tough time, they'll respond by providing them with good support. We would hope that their families, friends and clubmates would come out and support them next weekend".
Time is not on their side and instead of wallowing in defeat, they must regroup and plan for the visit of Cork to Cusack Park on Sunday. "We've got guys in here who have done great things in a Clare jersey and will do so again. Sometimes, when guys are on the precipice they can respond really well, we thought we would get that response today but we didn't, not to the level we would have expected, it was always going to be a very difficult game today especially the way Limerick have responded to their opening round loss to Cork, they played with great confidence today and they were far superior to us".