*Bernard Hanrahan & Daisy. Photograph: John Mangan
A Clarecastle man survived a devastating fire which burnt down his home in the early hours of Sunday morning thanks to his life-saving dog.
Bernard Hanrahan, a former county councillor was awoken shortly after 5am by his dog Daisy alerting him to a fuelling blaze within his home in Barntick. They managed to escape from the house with the wall separating his bedroom from the sitting room and kitchen ensuring the blaze did not reach them before then.
Fortunately no persons were injured but as the household was the Hanrahan family home for three generations, the countless memories and photographs stored all over the walls plus the memorabilia of prizes from his time involved in horses went up in smoke among the devastation.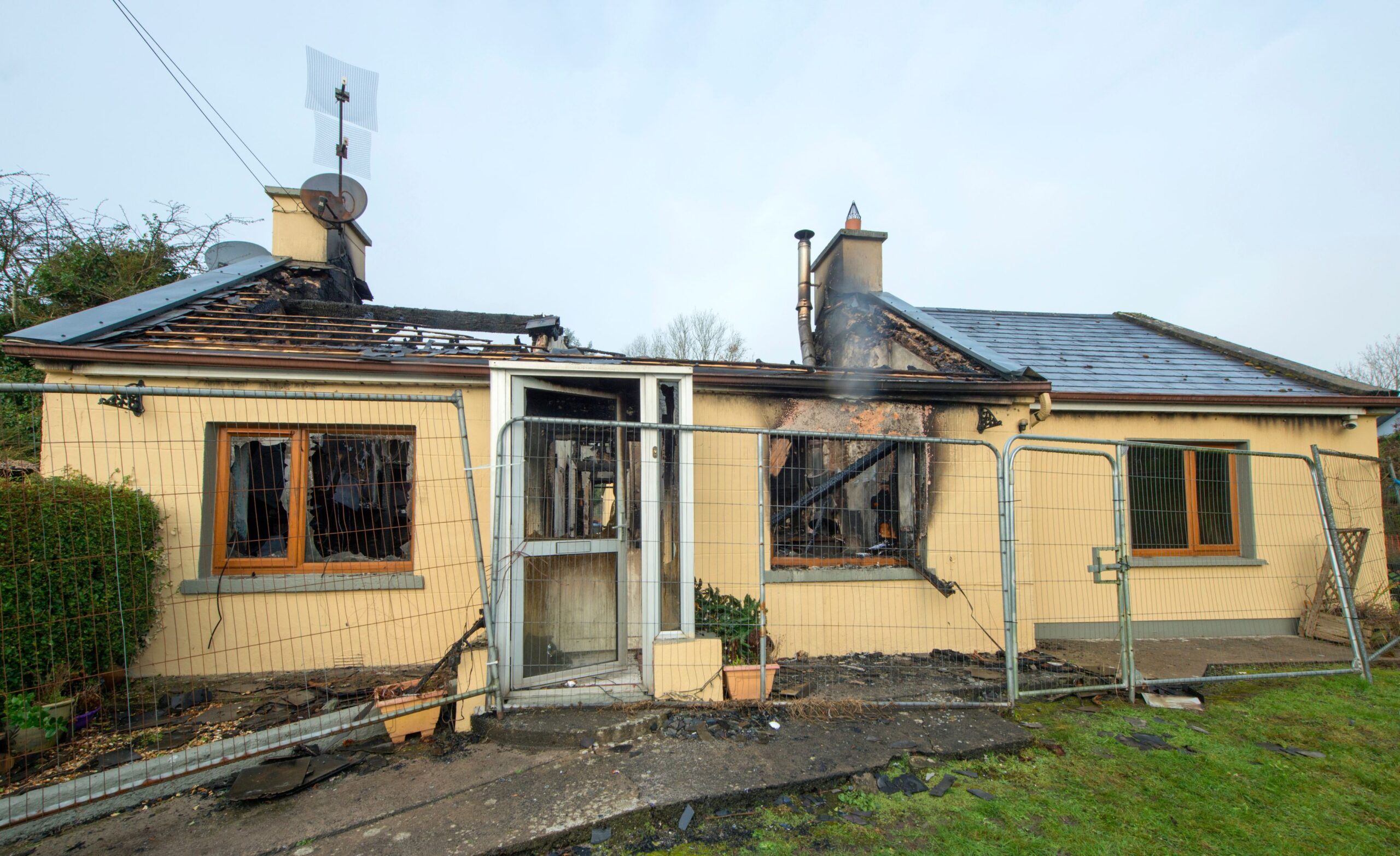 Without the input of Daisy, the tragedy could have been far greater. "She started barking about 5am and usually she'd start at around 7 or 8 to get up and do her business but I said to her it was too early and to go back to bed, next thing I heard a bang and thought someone was trying to break in. I got up out of the bed, came up along the corridor and opened the door into the kitchen and the flames and smoke put me back on my arse onto the ground. I thought I would be able to get in to quench it a bit but I couldn't. Myself and herself took off to my brothers to try do something, she stayed with me all the time. We rang the fire brigade and all I'm left with now is a shell," he recounted
Undoubtedly grateful to still be alive 'Bomber' is heartbroken to have witnessed the damage caused to the family home and would always have been vigilant when it comes to fire safety. "It is the last thing anybody would want to have in their life, a major fire like this. I don't know how it happened or where it started, it is a mystery at this moment in time and it is a nightmare. It is the last thing that I wanted at this stage of my life to have a major fire like this to burn out my home".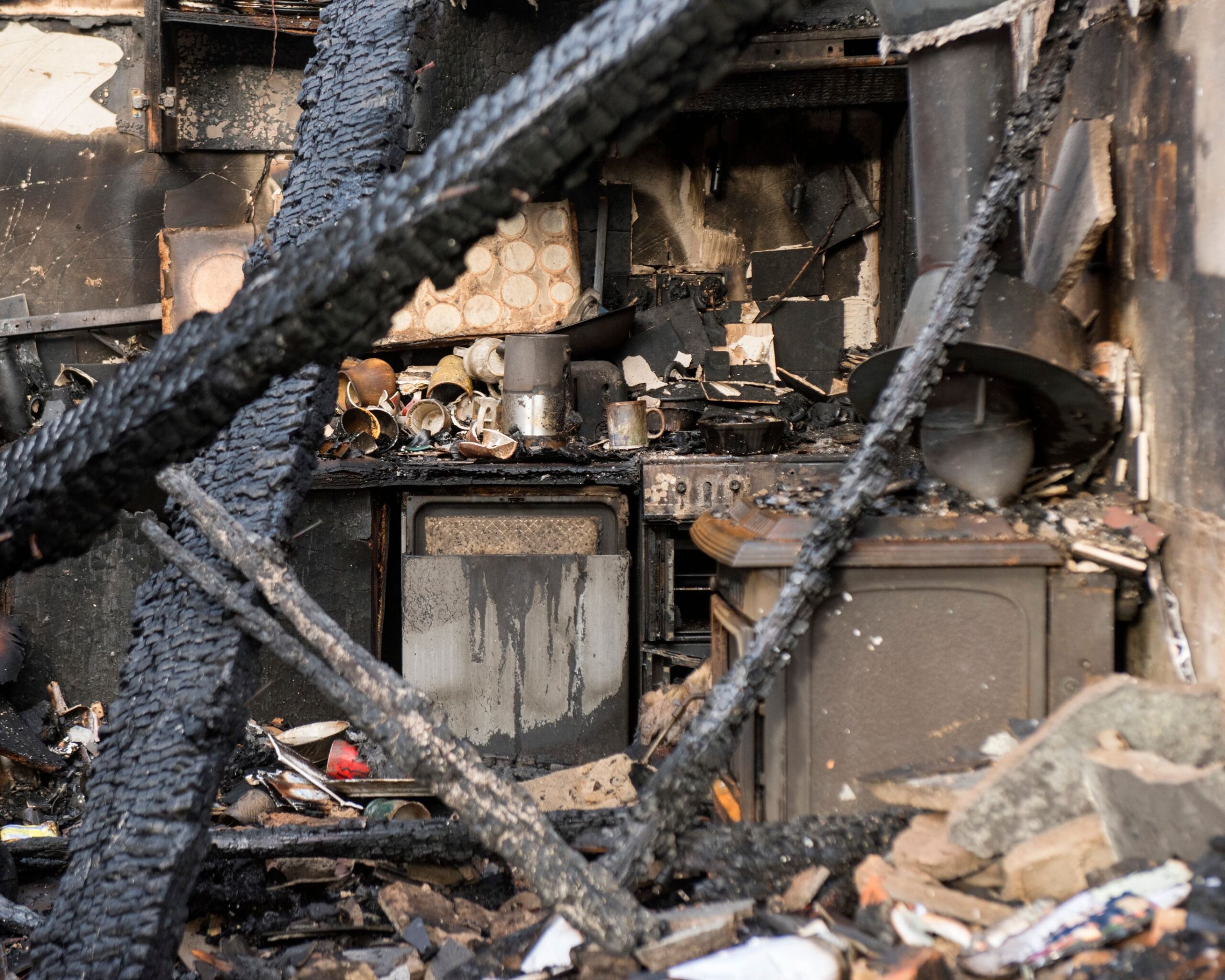 Six years ago, his beloved wife Margaret died suddenly, "I thought that was the end of the world because she was my life saver, for this to happen now you'd often wonder is there a man up there at all". They spent their lives together and reared a family in the home which adds to the sadness. "Everything I had, memories belonging to my mother and father that I had held onto were all inside and there was a lot of memories from what Margaret and I built up over the years, they are all gone up in smoke and there is nothing I can salvage in there. The new part of the house is all damaged by smoke and you can't use anything from it, everything I have is gone".
Since Margaret's death, Daisy has slept in the bed beside him. "Only for Daisy I wouldn't be around today to tell the story. She saved my life. You might say I would have heard the fire but I wouldn't because I'm a deep sleeper, when I go to sleep I go to sleep but she stayed at me to wake up and stayed barking until we got out. As someone said to me yesterday, she should be knighted".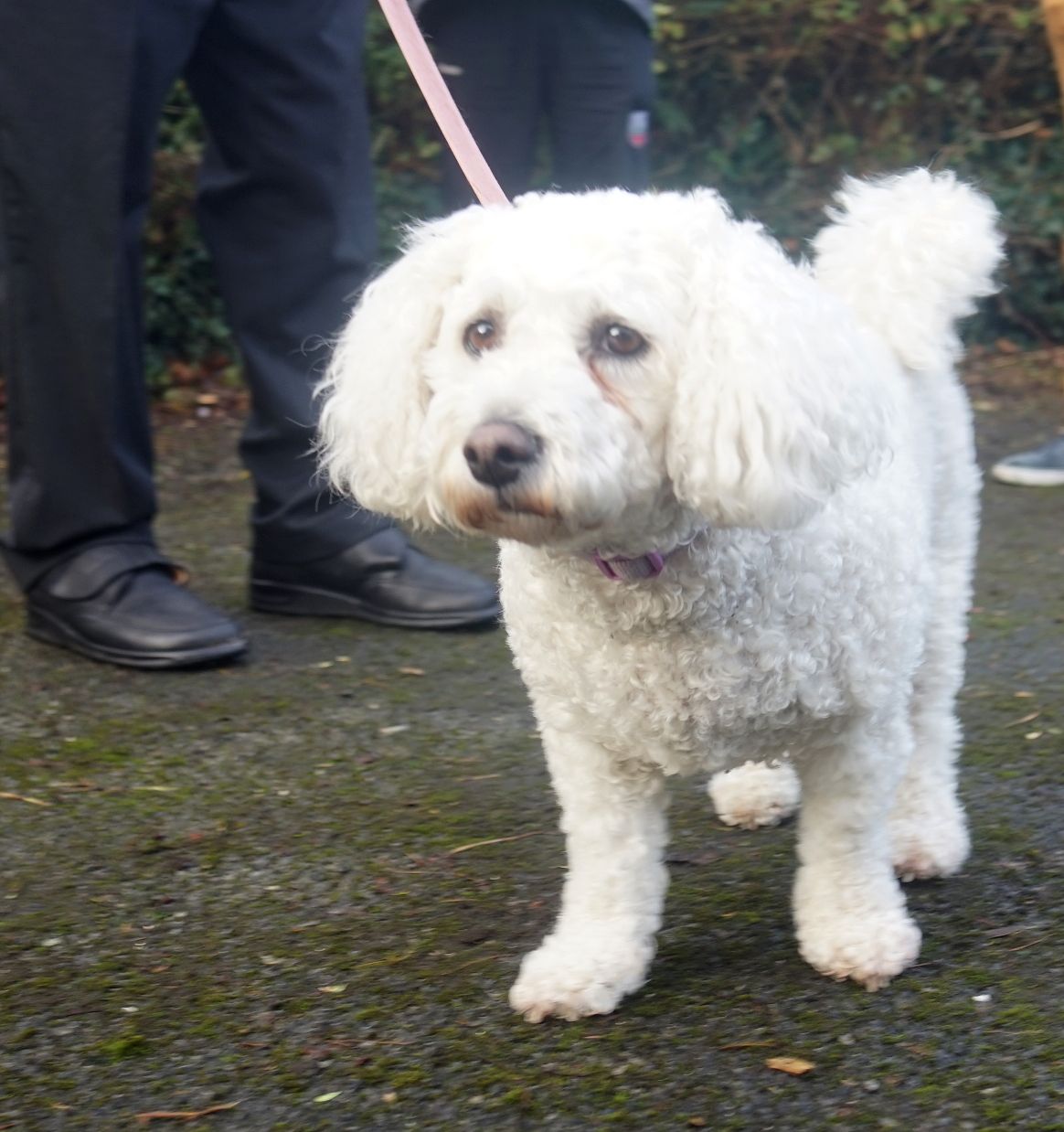 It is the second time that his canine has stepped up in an hour of need. "I was sick two years ago, I was inside in the room and got a weakness and fell hitting my head off the chest of drawers and she stayed barking and licking me until she woke me. She is a life-saver, they are great company and the best company you could have if you're living alone is a dog like I have been for the last six years. She has travelled with me in the car and gone everywhere".
Regarded as a pillar of the community given his involvement with the GAA and local Bingo, 'Bomber' is overwhelmed with how the people of Clarecastle and beyond have rallied behind him. "I've never met so many generous offers from people, it is only when something like this happens that you realise how many friends you have. I would like to thank each and everyone of them for their offers of help or support. It is unreal, even this morning at 8:30am I got an offer of an apartment, the goodness of people is great".