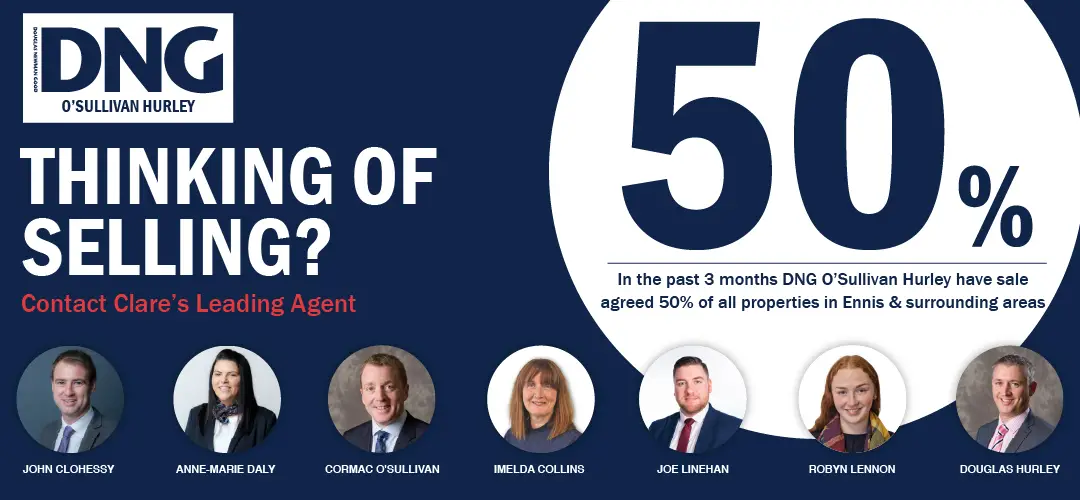 *The five bedroom property at the centre of the controversy. Photograph: John Mangan
A LARGE HOUSE in the townland of Scool will not be used to accommodate asylum seekers.
Minister for Children, Equality, Disability, Integration and Youth, Roderic O'Gorman (GP) has confirmed that the five bedroom property at the centre of the latest migrant protest will not be used to house refugees or asylum seekers.
Officials in the Department told The Clare Echo it was not aware of the property referred to and that it had not received an offer for it to come into use for such a purpose. Clare County Council also says it has received no formal application for the use of the dewlling under the 'Ukrainian Offer A Home Scheme'.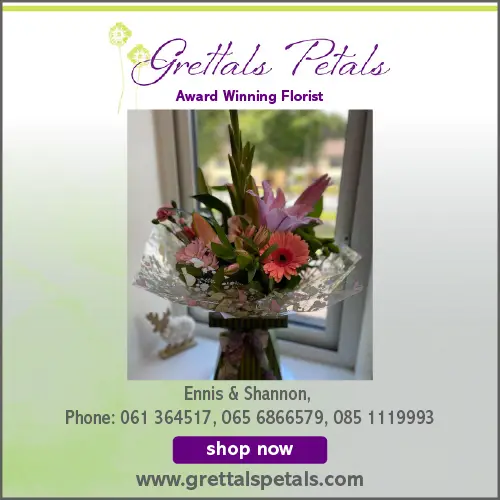 Sides in favour and opposed to the housing of asylum seekers and refugees both protested in Scool situated between Corofin and Dysart this week. Up to 42 persons pitched themselves outside the property on Sunday evening including well-known figures in the Irish Freedom Party.
Detailed misinformation on social media was blamed by the Minister for the staging of the protest. "This is entirely as the result of misinformation that's been circulated on social media, detailed misinformation setting out indicative numbers, indicative genders". He added, "We are not using the site that has been identified in Corofin. It's never been offered to us and I can't be clearer than that."
Following initial reports that the property was set to be used for accommodating asylum seekers, locals had pitched themselves at a T-junction in Scool but had not cordoned off access to the road or formed a blockade on Monday evening.
Residents living in close proximity told The Clare Echo they were not opposed to asylum seekers living in Corofin at the property but felt the potential figure of 40 was not safe.
Twenty two members of the newly formed Clare Solidarity Network held a counter-protest on Monday evening where matters became tense as either side tried to put their views across.
Senator Timmy Dooley (FF) was in Scool as both groups were in the area, he told both parties that the situation needed to be de-escalated "so we don't have any blockades". He added, "information takes away the opportunity for people to say we didn't know". Assurances were offered by the Mountshannon man that no contract had been signed.
He condemned the attack on an elderly man, "people are entitled to object protest and have their voice heard, they are not entitled to attack anybody. It has to be condemned in the most forthright way".
Lisdoonvarna's Theresa O'Donohoe of the Clare Solidarity Network who was in Dublin as the counter-protest was held, stated, "We believe most people in Clare are compassionate and want to help those fleeing persecution and war. Unfortunately, their voices have been drowned out and intimidated by those seeking to block asylum seekers from coming to the area. And now with this latest terrifying incident, we have seen that local people are in more danger from extremists than from asylum seekers. This shocking incident also appears to be another example of agitators infiltrating, or even instigating, local protests, and creating and exploiting fear and hatred".
Responding to Clare TD, Cathal Crowe (FF) in the Dáil, An Taoiseach Leo Varadkar (FG) said efforts were ongoing to improve communications, informations and engagements with local communities. "We do acknowledge that in some cases it could have been better, I think in Co Clare that is was one of those places that it could have been better in the last few weeks".