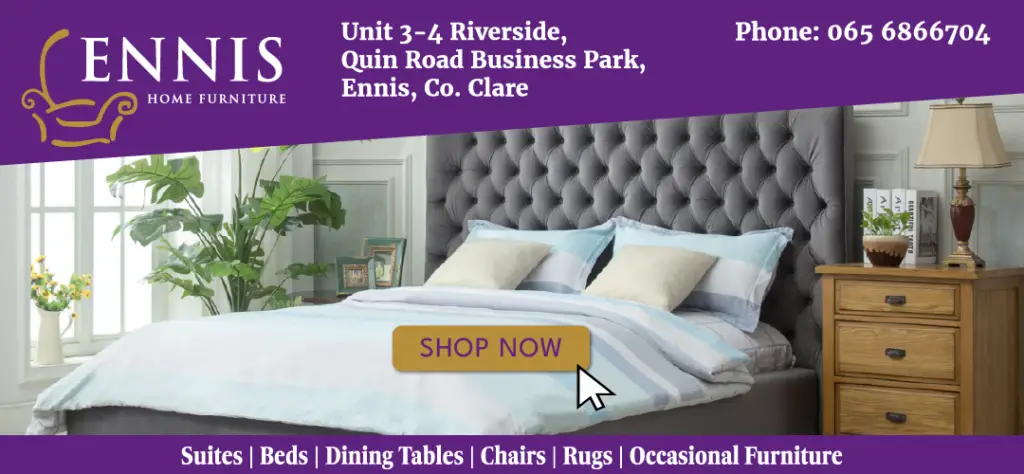 *Photograph: Gerard O'Neill
Clare's seven-year stay in Division Two came to an end on Sunday when Kildare saw off Limerick after the Banner men fell to high flying Derry in Owenbeg.
Derry 0-14
Clare 0-4
Venue: Owenbeg
By James O'Sullivan
The combination of both results also sent Limerick back down, leaving this weekend's meeting of the Munster rivals a non-event ahead of the forthcoming championship.
It was Rory Gallagher's side's third win over the Banner in two seasons and it clinched the promotion spot they narrowly missed out on last season.
The home side had the breeze in the first half and led by nine points with Dermot Coughlan's wide registering Clare's first shot at posts in stoppage time.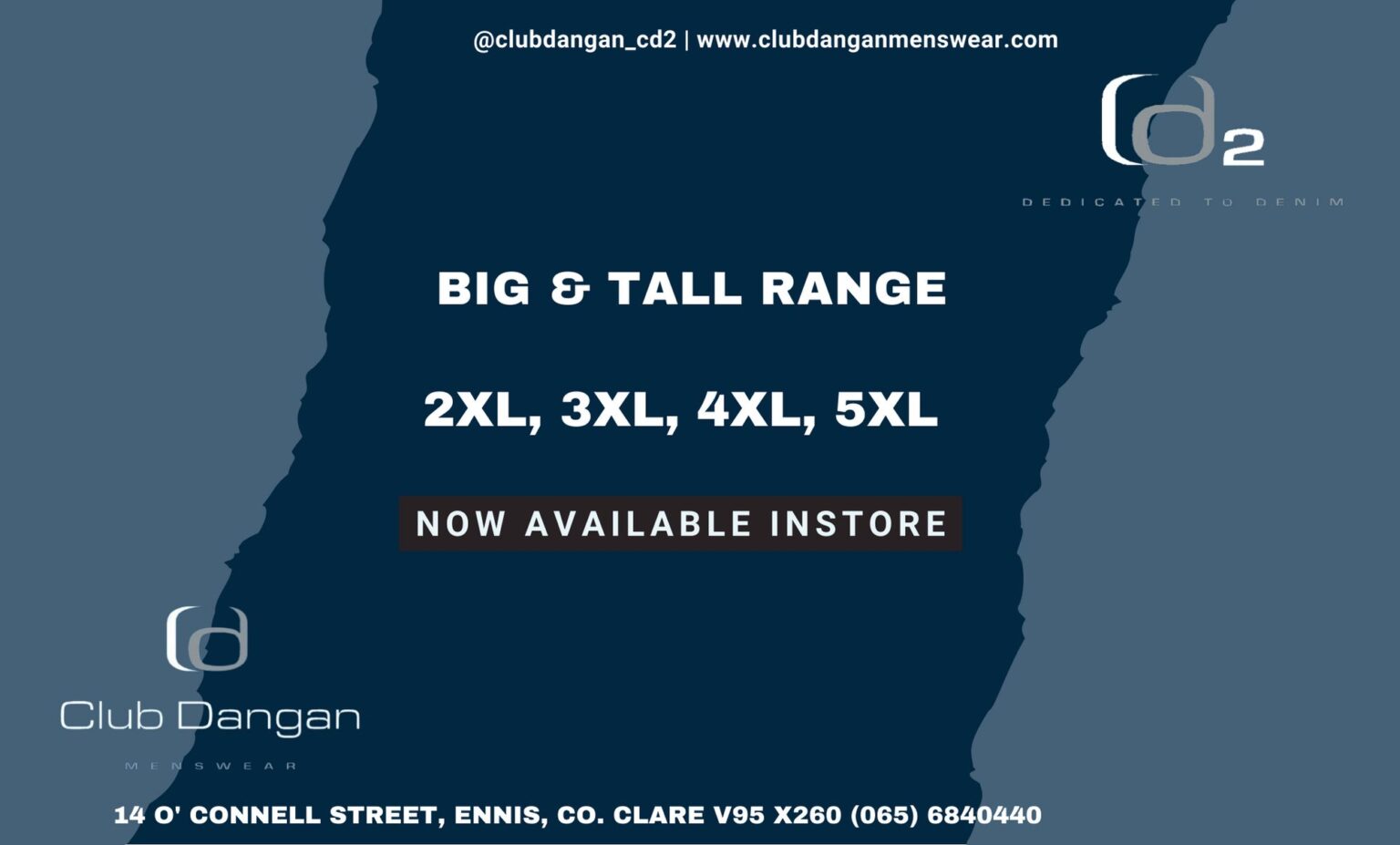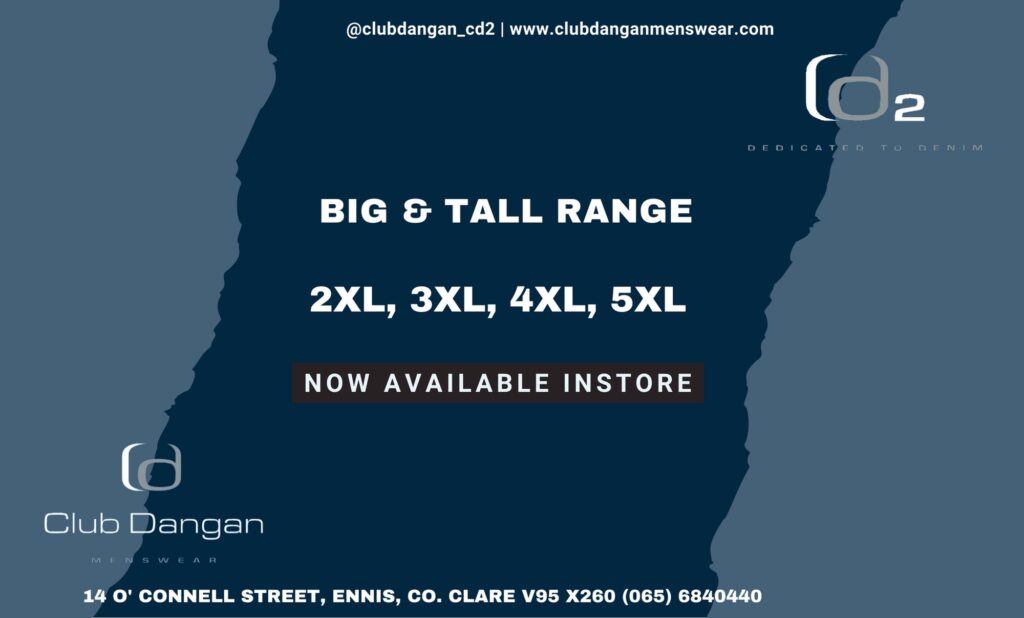 Clare started with Eoin Cleary and Keelan Sexton inside. The late change, Ikem Ugweru started ahead of inside forward Gavin Cooney as Colm Collins' men flooded the midfield.
In the early stages, Darragh Bohannon played at full-forward, almost as a ploy to pull Brendan Rogers out of the middle.
Clare brought width to their game, but with Gareth McKinless sitting the otherwise vacant scoring hotspot the wind in the visitors' faces and attack with searing pace was going to be ate up.
Indeed, apart from Cooney second half wide, Emmet McMahon's missed free and point from play seconds later, Derry limited Clare to pot shots.
The Oaks had the ball over the bar inside two minutes when Gareth McKinless played in Niall Loughlin for a score after the home side kept the ball from the throw-in.#
Both teams played the same way, but the difference was in how Derry moved the ball on the turnover. Conor McCluskey and Ethan Doherty were always pouring forward. Brendan Rogers was also heavily involved and setup Shane McGuigan with his first score of the game.
McCluskey and Ethan Doherty summed up the first half with a swift breakaway before skipper Conor Glass kicked Derry 0-3 to 0-0 ahead after 14 minutes.
Derry poured everybody forward on Clare's kick-outs with McKinless passing to Doherty to slot over.
At the other end, McCluskey forced a turnover in midfield and when Conor Doherty passed to Shane McGuigan foe an advanced mark, the Slaughtneil man made it five.
Clare did have a half goal chance when Darragh Bohannon was played through, but Lynch was off his line to intercept and danger was averted.
Derry's attacking game was relentless. With every turnover, they poured forward with Paul Cassidy curling over a second, Conor Doherty and McGuigan making it 0-9 to 0-0 at the beak.
The Banner management brought Podge Collins and Cillian Rouine on at half time, but it was Derry who hit the first score. A Clare pass skewed wide and when Derry built from Lynch's short kick-out, Gareth McKinless fisted over the bar.
Collins then hit one of Clare's six second half wides before Lynch started another attack where McGuigan was fouled and he slotted over the only free of the game, putting Derry 0-11 to 0-0 ahead.
Clare eventually hit their first score of the game from a curling Pearse Lillis effort from the wing.
The game got heated for a moment with Keelan Sexton and Chrissy McKaigue shown yellow cards.
Podge Collins was then shown a black card in the closing stages, but Derry didn't full build on their numerical advantage.
The Oaks may had hit the net when Glass plucked a kick-out but Benny Heron's bullet flew over the bar. Glass then had a better chance, but his placed effort went wide of the top corner. On another occasions goalkeeper Ryan made a fine save from Loughlin after Pearse Lillis has initially clawed a McKinless pass into Loughlin's path.
Emmet McMahon floated over a fine score with 10 minutes to go with Dermot Coughlan scored a third Clare point.
Derry were always able to keep tipping away and ten points ahead. A McGuigan right-footed effort stretched it to 11 before McMahon completed the scoring.
Clare did have a goal chance when Padraig McGrogan gave away cheap possession but Chrissy McKaigue did exceptionally well to dispossess Killian Sexton in front of an open goal in the last play of the game.
Scorers Derry: Shane McGuigan 0-5 (1m. 1f), Ethan Doherty 0-3, Conor Glass 0-1, Conor Doherty 0-1, Niall Loughlin 0-1, Paul Cassidy 0-1, G McKinless 0-1, Benny Heron 0-1
Scorers Clare: Emmet McMahon 0-2, Dermot Coughlan and Pearse Lillis 0-1 each
Derry:
1: Odhran Lynch (Magherafelt)
2: Chrissy McKaigue (Slaughtneil)
3: Eoin McEvoy (Magherafelt)
4: Conor McCluskey (Magherafelt)
5: Padraig McGrogan (Newbridge)
6: Conor Doherty (Newbridge)
19: Gareth McKinless (Ballinderry)
8: Conor Glass (Glen)
9: Brendan Rogers (Slaughtneil)
11: Paul Cassidy (Bellaghy)
14: Shane McGuigan (Slaughtneil)
12: Ethan Doherty (Glen)
10: Niall Toner (Lavey)
13: Benny Heron (Ballinascreen)
15: Niall Loughlin (Greenlough)
Subs:
7: Padraig Cassidy (Slaughtneil) for Eoin McEvoy (40)
18: Shea Downey (Lavey) for Conor Doherty (56)
24: Matthew Downey (Lavey) for Niall Loughlin (64)
20: Conleth McGuckian (Glen) for Benny Heron (64)
23: Niall O'Donnell (Ballinderry) for Brendan Rogers (67)
Yellow card: C McKaigue (48)
Clare:
1: Stephen Ryan (Kilrush)
2: Manus Doherty (Éire Óg)
3: Cillian Brennan (Clondegad)
4: Ronan Lanigan (Éire Óg)
5: Ciarán Russell (Ennis)
10: Jamie Malone (Corofin)
7: Alan Sweeney (St Breckan's)
6: Pearse Lillis (Cooraclare)
8: Cathal O'Connor (Coolmeen)
9: Darragh Bohannon (Shannon Gaels)
25: Ikem Ugweru (Éire Óg)
12: Dermot Coughlan (Kilmurry Ibrickane)
15: Emmet McMahon (Kildysart)
14: Keelan Sexton (Kilmurry Ibrickane)
11: Eoin Cleary (Miltown Malbay)
Subs:
19: Pádraic Collins (Cratloe) for Ikem Ugweru (HT)
24: Cillian Rouine (Ennistymon) for Alan Sweeney (HT)
13: Gavin Cooney (Ennis) for Ciaran Russell (430
18: Michael Garry (Cooraclare) for Ronan Lanigan (55)
23: Brendy Rouine (Ennistymon) for Manus Doherty (64)
Black card: P Collins (50),
Yellow cards: C Russell (40), K Sexton (48)
Referee: Paul Faloon (Down)