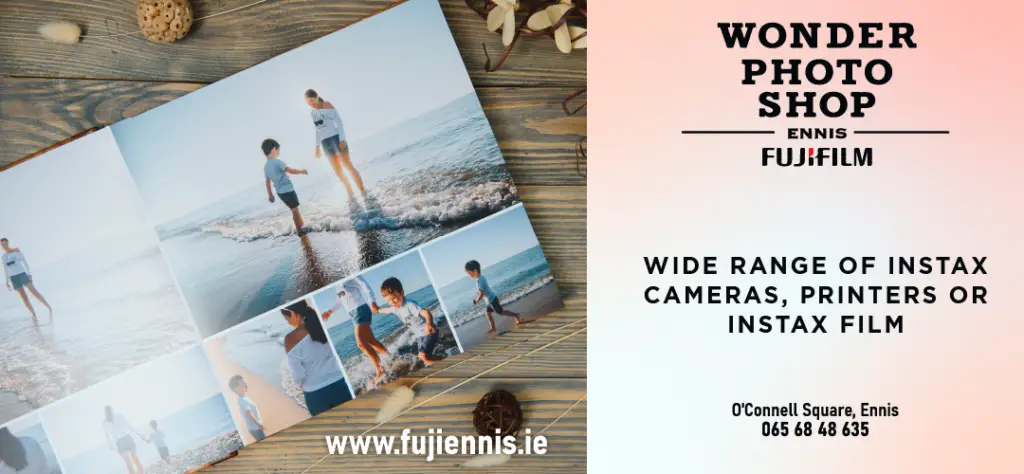 *Photograph: Paschal Brooks
THE REPRESENTATIVE BODY for Clare's tourism sector has warned of the infliction of "long-term damage" to the industry amid ongoing delays to the proposed transfer of assets operated by Shannon Heritage to Clare County Council.
In a letter issued to the Taoiseach, Micheál Martin (FF) and obtained by The Clare Echo, the Clare Tourism Advisory Forum highlighted their concerns with the delays in transferring the sites to the local authority.
"It is the shared opinion of our members that there is potential for long-term damage being inflicted on existing tourism infrastructure in the county if the plan to own and operate Bunratty Castle & Folk Park, Craggaunowen Bronze Age Park and Knappogue Castle & Walled Garden is not properly resourced and structured," the letter stated.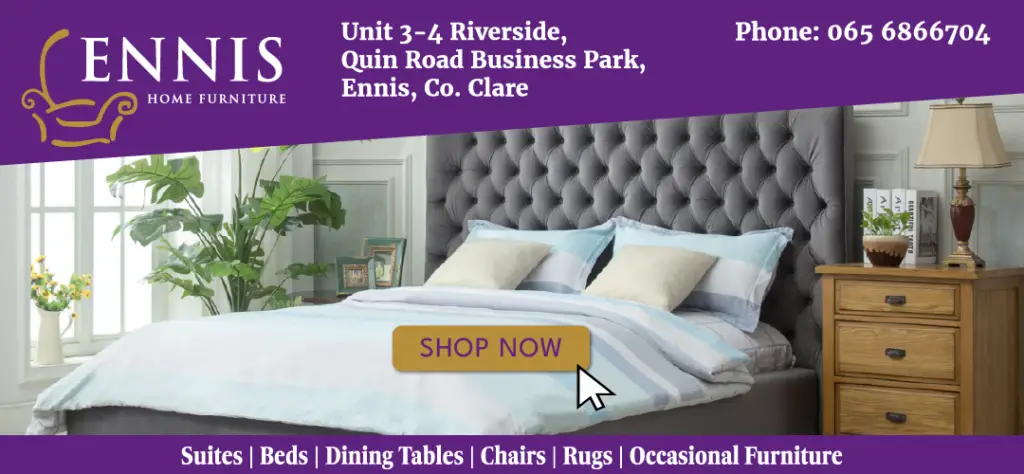 Noting that discussions were ongoing between the County Council and Shannon Airport Group over legal guarantees and operational matters, the correspondence outlined, "the delay heretofore in securing the necessary government funding to enable Clare County Council to proceed with the proposed takeover remains the most significant obstacle to progress".
Significant operational issues as outlined in the 600 page due diligence report submitted by the Council to the Government in July were also referenced. "It is vital the Clare Tourism Advisory Forum contribute to the issues to positively influence matters at hand. On behalf of the local tourism sector, we wish to express our support for the transfer and a speedy implementation of same in the interests of tourism in the West of Ireland, the regional economy, and the staff of Shannon Heritage".
A response from the Taoiseach seeking the Government's "stated position on the approval of funding" has been sought by the Tourism Forum which is chaired by hotelier Sean Lally. Funding if granted "will have a lasting and significant positive impact on tourism in County Clare and the wider region," the representative body maintained.
Tourism consultant, Cllr Cillian Murphy (FF) praised the job done by the Council with the due diligence report which pointed out "massive issues with how these heritage assets of national importance have been managed over many years and the costs associated with bringing them back to a standard the citizens of this country should expect from our state agencies. It could be viewed, and I certainly have the opinion, that this is state supported heritage vandalism, and a vandalism that has been overseen and accepted, albeit by omission rather than commission, by the Department of Transport so it's hardly surprising both these entities will dispute the findings of the due diligence report".