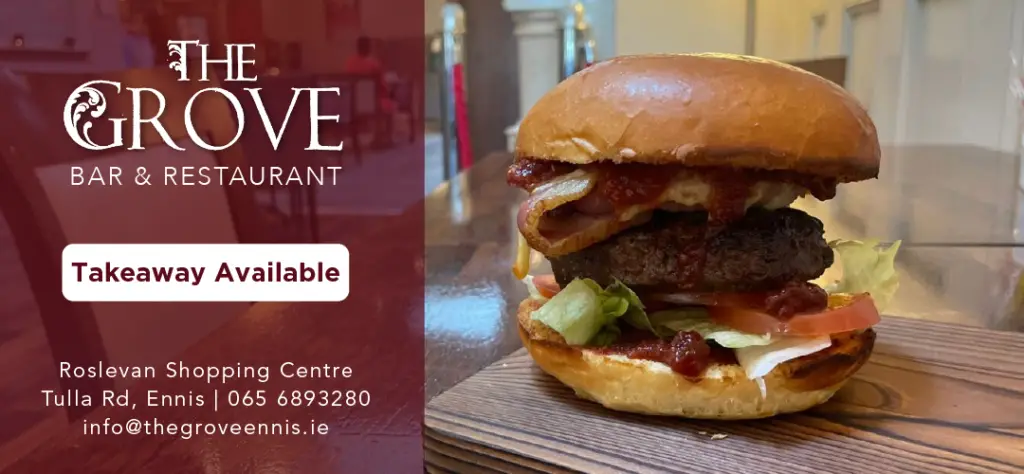 Jack Sheedy under pressure from Kevin Hehir. Photograph: Burren Eye Photography
BOUNCEBACKABILITY was the buzzword from a dejected Donie Garrihy in the aftermath of St Breckan's exiting the Clare SFC.
Under his watch, St Breckan's have not just returned to the senior ranks, they won the intermediate championship in 2019, but they have become one of the strongest sides in the top tier, reaching semi-finals in 2020 and 2021.
Though pleased with the progression, Garrihy felt the North Clare side could still be aiming higher. "It's a Donie thing, I'm never happy. For my first year we were in two finals, the county intermediate final and the Munster intermediate final beaten by Templenogue, the following year we got to the senior semi-final twice, the O'Gorman Cup final and Cusack Cup final, it's an upward trajectory and that goes from underage to adult in the club, that has to stick, I want it to stick. We've an excellent gym facility, an excellent executive, they're progressive and thinking forward all the time, that's what you have to do in any code".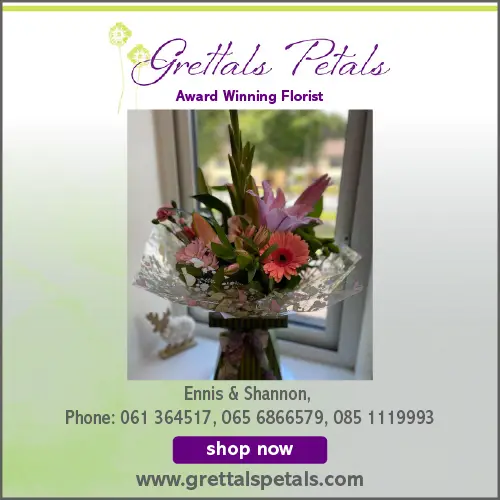 He added, "My father Jack Garrihy was born in Ennistymon in 1920, half of me is Ennistymon, I wish them the very best of luck, I hope they play with the same intensity as they played against us for the rest of the championship, it's there to be won, we've had two defeats this year, two one point defeats in competitive football against the county champions Éire Óg and our local rivals Ennistymon, we're bitterly disappointed but our club has bouncebackability and that's what I'm thinking of".
Close familial ties were shared from both camps, Donie flagged. "Mark Shanahan's mother comes from Lisdoonvarna, they are our neighbours, they've gone through now and we want them to win".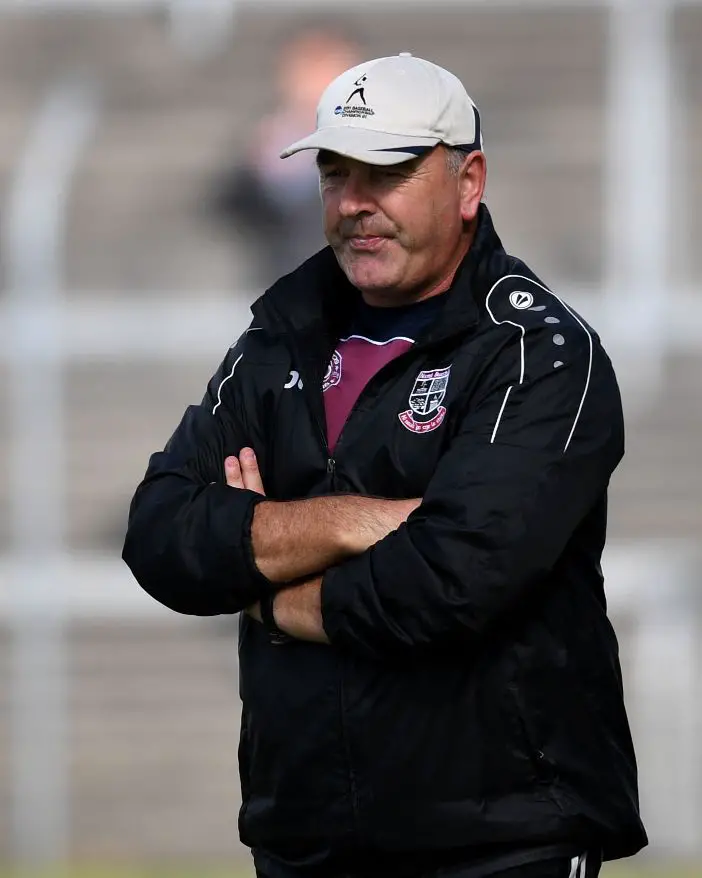 Lessons must be learned by St Breckan's, he maintained. "Cusack Park was in excellent shape today, I believe the officials were in excellent form, I have this thing about me that we never lose, we win or learn, we have to learn from some of the things today".
Garrihy felt they didn't utilise the space of Cusack Park to their advantage. "The facility was excellent, yeah it was a dogfight, in boxing terms with sluggers you keep away from them and use the ring, we wanted to use the ring today, we didn't find as much space as we would have liked to but the game could have gone either way, it was a real tough derby, fair play to Ennistymon onwards and upwards".
"We're going to reflect now, it's disappointment but we have to have bouncebackability. On the blackboard, it's bouncebackability, we had a horror show in 2018, the boys had bouncebackability then and I want them to have it again," he concluded.