Everyone dreams of becoming a superhero as a kid. We idolise the supernatural mystique in order to evince the extramundane. Around the world, bedrooms, televisions, cinema screens and the very clothes stuck to our skin pay homage to our trusty heroes.
Declan Shalvey, a native of Ennis has worked for Marvel Comics for the last ten years, pencilling protagonists such as The Thunderbolts, Deadpool and Moon Knight and achieving his childhood dream of becoming a full time comic book artist and illustrator.
Infamous in the industry but modest by nature, Declan speaks with The Clare Echo in an exclusive interview, lifting the lid on the hard slog of a fine art graduate looking to break into a seemingly impenetrable industry, saving up and travelling stateside to conventions in the hope of making the right connections.
Revisiting his roots, Declan reflects on time spent at C.B.S Ennis and Rice College, where after school arts classes complemented what became mostly, a self-taught craft. Declan recalls words of encouragement from John Burns in secondary school, which led him to enter a number of art competitions such as the community games. Declan eventually swapped to St. Flannan's College due to the availability of arts classes as part of the curriculum, quipping that he was one of the only students that took it seriously. Pencil and pad became second nature in early childhood, whereby Declan spent his time creating his own makeshift comic books based off cartoons he found himself enthralled within, even before he knew that comic books were a real thing.
Ennis wasn't the ideal setting for a kid wanting to draw comics for a living in the 1990s, he admits. Comics and stock were tight in a pre-internet era, however; Declan spent his afternoons after class at the pound shop, reading the likes of Marvel, Scrooge McDuck and X-Men. It wasn't until Declan was fifteen, stumbling across an interview with a comic book artist from Belfast that wrote comics like The Preacher for the DC Universe, that the realisation came to him that this was a real career path and that if someone from Belfast can do it, then I can too, he thought. Knowing that it was actually possible, was a good enough reason to pursue it, he admits. This was his first frame of reference. Then came the difficulty of a fine arts degree.
"It's a very competitive industry. When I tried properly, I had a degree in fine art. It was kind of worthless, to be honest. There's not a lot of jobs in this area, whereas with comics, it's not down to what piece of paper you have but simply, how good you are. While I was good, I wasn't good enough. I had to work for ages, working on my portfolio. Saving up and getting to conventions in the UK. I was on the dole at the time. I suppose I was trying to get by and build my portfolio. Those were the toughest years because you had no idea how it was going to pan out. Getting that first job was great but it wasn't the first job that did it, it took about five jobs. It wasn't until I got to work for Marvel that I realised I had made it."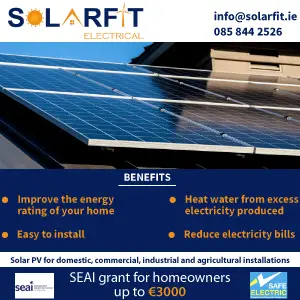 "I was in America. I would save up and go to conventions there as much as I could, bringing my portfolio. I was doing a book for an American publisher based off the film 28 Days Later. I met a guy over there who was writing a book for Marvel at the time called Thunderbolts. He really liked my stuff and told me he would send some to Marvel. I refused at first, out of politeness, as we Irish do. I didn't want to impose or be rude. I had work under my belt. They needed a fill in artist due to the main artist's busy schedule. I was available, they liked my stuff and so they tried me out on that and they just kept hiring me."
Declan has been working with Marvel for ten years now. Initially an illustrator, he has since moved on to write for other artists, enjoying the collaborative process that playing both artist and writer involves. Writers get much more recognition that artists, Declan posits. Everyone knows who Stan Lee is. Nobody knows who Jack Kirby is. He co-created Captain America, Fantastic Four, and X-Men. Writers could spend a week on a script and then move on to promotion work whilst an artist could be inside, working on the same project for over a month and a half. It's difficult to build up a bibliography, he admits. Declan decided to move into writing and a deeper collaborative space when he realised that he wanted to build more stories than he was physically able to draw.
Possibilities were endless and he found that he could write a book and feature a new artist, something which he felt was very empowering. This eventually led to the 2020 development and release of Bog Bodies, an original graphic novel by Declan which features a story about an Irish gangster on the run in the Dublin Mountains after a job goes wrong. Although endeared and eternally grateful to Marvel, Declan relished the opportunity to work on his very own passion project and a tale with some Irish twang.
One of Declan's proudest moments of his career was when he first received a piece of paper from Marvel in the post, whilst living in Quin at the time. The fine line where he jotted his own name on the specialised paper sent out to him by the world's leading comic book studio was the moment when Declan knew it was all worth it. Since then, Declan has become a household name in the comic book community and guess what, he's one of our own. Such credentials have qualified him to offer some wholesome and indispensable advice. On the hero's journey, whether that be art, career or life, Declan avows:
"My advice would be if you start something, finish it. When I was a kid, I started several comics but never finished them. Everybody thinks they are going to do a 200-page graphic novel or a two-hour movie. Pace yourself. Make a two-minute film and finish it. If you can start and finish three small things, that says more than you starting and not finishing one big thing. The same thing with people going to write. Don't try and write Ulysses. Write a short story. You can't run a marathon without any training. Do a sprint. Then do another sprint. Like with anything, you have to slowly build your way there. Don't overreach. Keep a limited window and whatever you start, finish. It's much easier for you to be critical and analyse your work with a bit of distance rather than a perpetual project that you will never finish. Cut yourself some slack and start small. Build a body of work beneath and that will go towards whatever comes next."