THE campaign to get Coastguard volunteer Caitriona Lucas' artwork on a stamp may come to fruition before Christmas.
An Post confirmed today that they hope to make a decision on the submission before the end of the year.
A spokesperson for An Post commented that Caitriona's artwork is among a number of projects currently under consideration by the committee.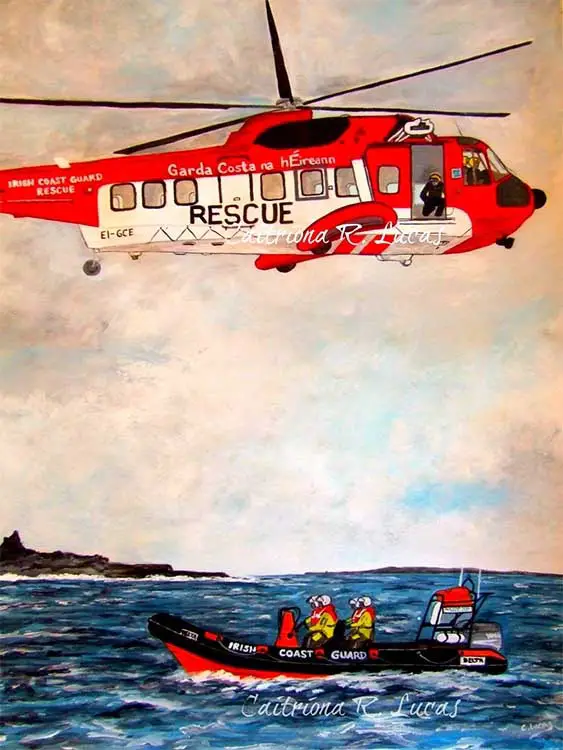 "The Coastguard, the late, brave Caitriona Lucas and her artwork are among a number of subjects currently being considered, as is the design approach. We expect to have definite word before year-end".
The online petition to get Caitriona's artwork on a stamp currently has just over 2,000 signatures.
One post on the petition reads: "These volunteers are never appreciated and I have witnessed what they do on two horrific occasions.
"This wonderful woman and her Family deserve to be recognised for her bravery".