*Lahinch Golf Club General Manager, Paddy Keane. Photograph: Martin Connolly
Hosting The Dubai Duty Free Irish Open is huge for Lahinch Golf Club but according to Paddy Keane, "it goes far beyond that" regarding the benefits it will bring to the South West of Ireland.
This October will mark eight years since Paddy became the General Manager at Lahinch Golf Club having spent close to a decade before at Castletroy Golf Club. On the honour of the first European Tour event to take place Clare in Clare being at Lahinch, he said "It's the biggest tournament that has ever come to Lahinch. Because it's the Rolex series it's bigger than a normal Irish Open would have been ten to fifteen years ago, it is the biggest golf tournament to come here. What happens today is the history of tomorrow, it will go down as one of the greatest occasions ever in the history of the club to host The Dubai Duty Free Irish Open this year. I won't say it's the greatest ever because we're steeped in the tradition of amateur golf but it is most certainly up there with them, we'll add it to the top five list anyway and see how it goes".
For him, The Irish Open in Lahinch is a professional highpoint. "It's a €7million dollar purse, it's the Rolex series, some of the top players in the world are here, it's a great occasions from a golf point of view but it goes way beyond that for the region and the county, you've seen the changes yourself, it will leave lasting memories when people across the world see the images that are going to be beamed from Lahinch over the next seven days".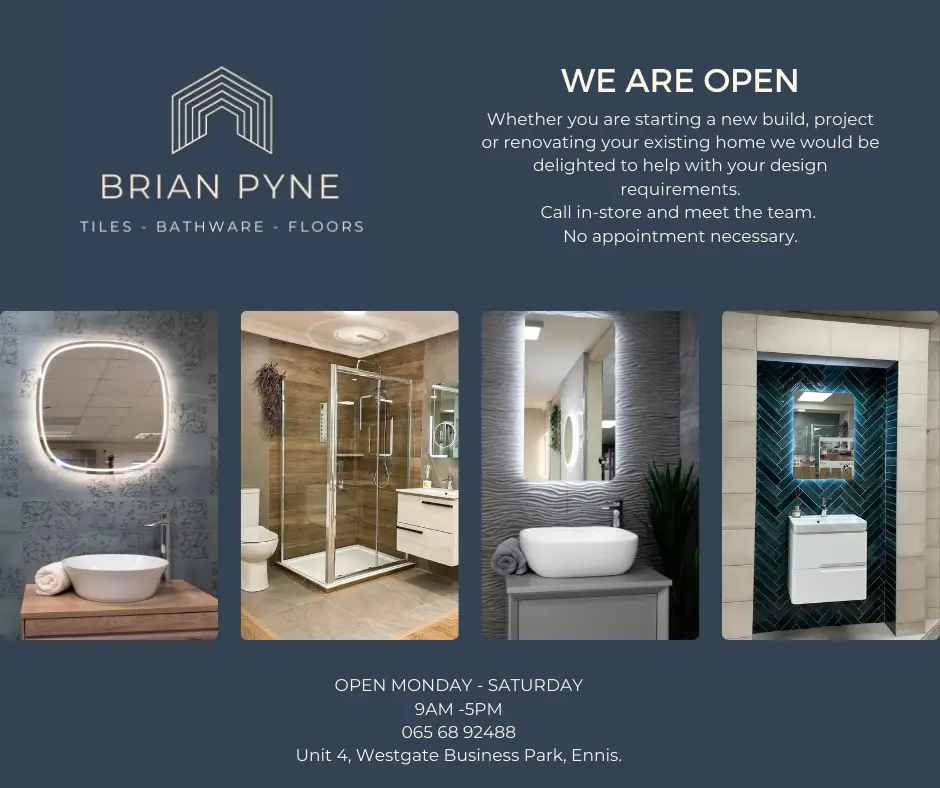 Communication with European Tour organisers in preparing the event has been constant. "This is a busy club, we have over 2,700 members of various categories, we have 15,000 visitors to the club including member guests every year, we've the South of Ireland, we've loads of other activities going so it is a really busy club. Hosting a tournament of this magnitude, the work is just tenfold, it was busy in the planning and then as the circus moved into town over the last two months it was just constant the whole time, it has taken up a lot of our time, we're trying to keep everything else going because we're planning for the South of Ireland in two weeks time".
30 people are employed on a full-time basis at Lahinch Golf Club with the amount soaring to between 150 to 200 at high season. Having been closed for two weeks prior to The Irish Open no new staff have been recruited with 900 volunteers easing the workload. Each member of staff is going to get a three hour break daily to allow for them to watch some of the golf and sample the atmosphere. "It would be awful to think the event was here and nobody got to watch it, they need to be happy, it's key to the event".
Such is his hectic schedule, Keane has only played one round of golf this year. For the four day tournament, he is hopeful of getting five hours sleep. "It will be a 5:30am start Wednesday, Thursday, Friday, when the paying public are here it is our property I wouldn't relax if I wasn't here, those nights it will be finishing off at 10pm, it'll be a five hour sleep pattern, hopefully it will ease somewhat on Sunday but then we have entertainment going on at night, it's only one week".
A native of Ferbane, Paddy revealed what would make The Irish Open a personal success. "It's close to a sell out and probably will be by the time the tournament kicks off on Thursday for Saturday and Sunday. It's far more than a golf event, it's entertainment within the golf tournament venue on Friday, Saturday, Sunday but the County Council have done huge work on the village, they've done street entertainment, music on the Gig Rig the promenade that's family orientated, family friendly and a sign for people that come here that have no interest in golf can have other things to attend aside of the golf tournament. For me it's just to see people enjoy themselves, everyone is safe and if we had an Offaly winner at the end of the day for an Offaly man wouldn't that cap it all off".