*Michelle Fuller Quigley, Micheál Malone & Karen Greer.
ENNIS barber Micheál Malone is celebrating 25 years in business at D"Barber Shop on Francis Street.
Recounting his quarter of a century journey in a sit-down interview with The Clare Echo, it's strikingly obvious that Micheál's personality has played a key role in his success. D"Barber Shop has been a way of life for Parnell Street native Micheál and the shop has borne many fruits such as supporting his family and building close bonds with customers, both young and old.
Micheál could be described as easy-going, friendly and jovial however many years of hard work, consistency and sacrifice have been the key ingredient to D"Barber Shop becoming a household name. A seemingly constant presence in the shop, among Micheál's lingering memories of his working life include long days without breaks. Early in his career Micheál was called out by a customer for eating a sandwich at the same time as cutting the client's hair. Another memory includes handing back his newborn son Ian to his wife Maria just minutes after she gave birth in the delivery room and then promptly returning to work, where he would spend the rest of the day tending to clients.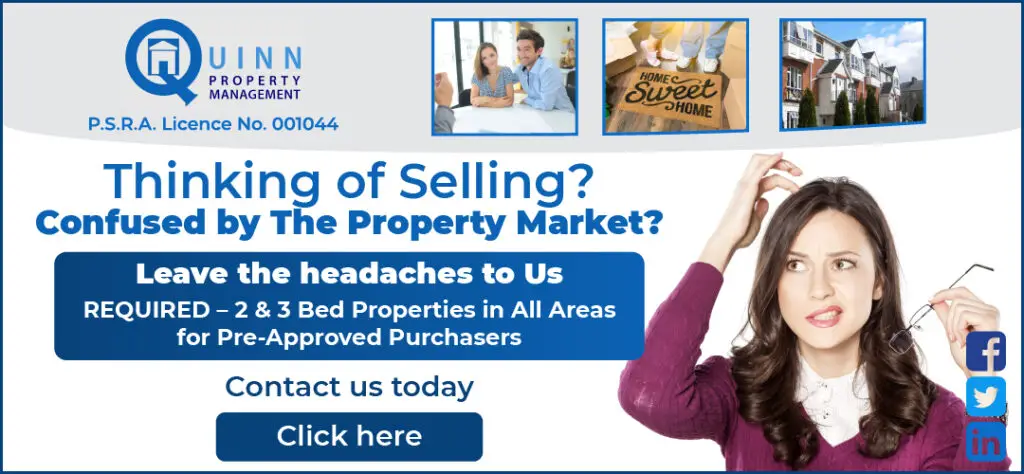 Recounting his youth on a bustling Parnell Street, the now 53-year-old recounts that during Fleadheanna his mother would get up in the morning and fry up breakfast for revellers who had slept in the adjoining bow way during the night. His favourite ever Christmas present from Santa Claus was a toy cash register, no doubt an indication of business being in Micheál's blood.
His parents, Tom from Barefield and Galway native Nora were business people in the town. "They used to have a supermarket on Parnell Street called VG for over 50 years," explains Micheál. "I always liked the buzz of the cash register and the shop. That's all I knew. We lived over the shop and we worked, filled the potatoes, stocked the shelves, went to the cash and carry, washed the floors. That's what I saw when I came home from school, my mother was working in the shop and cooking dinner for the five of us, I don't know how she did it. In 1994, my parents retired and sold the shop and bought a little house. My mother died in '95 so she didn't get much chance to enjoy retirement.
"The business was always there in my head. We also owned a pub in Crusheen, the Riverside Tavern in Ballyline. We had that for many years so there was always business in the family. They ran the two at the same time, it was hard work."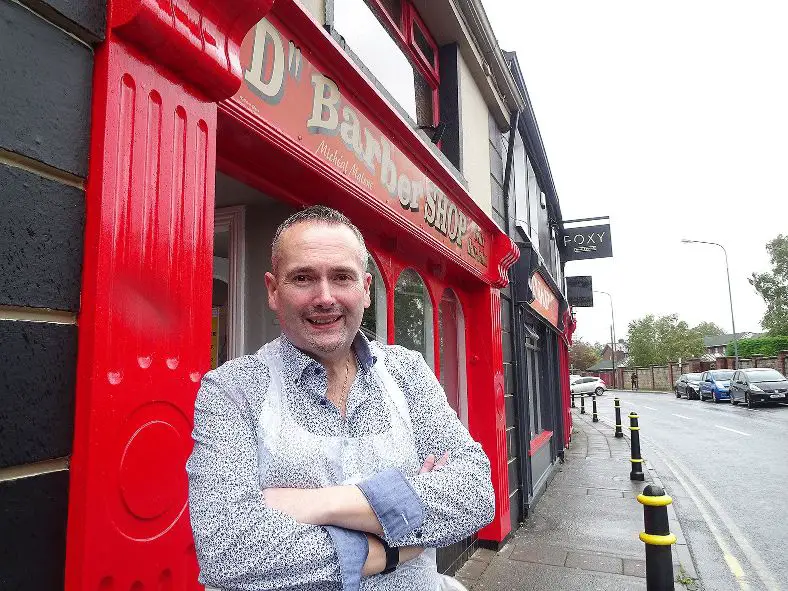 Micheál – who at one stage believed he would end up in the priesthood – attended Rice College in Ennis before completing a hairdressing course in Shannon following his Inter Cert. "In Ennis that time there was only three barber shops, Brendan Mulcaire, Sean Spring and Walter Hackett. They weren't taking on apprentices at the time so I went to Limerick working in my first shop which was called Pat McLoughlin in Quin Street and I stayed there for a couple of years before going to Eddie Morrossey's barber shop in Little Catherine Street. In and out to Limerick every day on the bus, I never had a sick day in 11 years." Micheál admits the pay was poor and he finally saved up for his first vehicle, a LiteAce van having also worked as a part-time barman in the Roslevan Arms, so bus trips were replaced with car journeys paid for by tips built up during a day's work.
Micheál's wife Maria is also a former business woman, having ran a salon in the premises above D"Barber Shop until 1996 and the birth of the couple's first child Laura (24), who would be followed by Ian (20) and Roisín (17). The building was previously home to The Pearl Boutique which was run by Maria's mother Margaret Staunton, and later the back was occupied by ET Cabs by Maria's father, the late Det Garda John Staunton.
"Maria's mother retired in '95 and the shop was vacant so I took over the shop in October '95, and opened a little two-seater barber shop and worked it on my own for a year and a half, six days a week. It is hard going. I remember one Saturday I was cutting a gent's hair and I was hungry the same day, let me tell you. I was eating a sandwich and cutting his hair at the same time and the customer said to me, 'You've all day tomorrow for eating'. So I thought then, I need to get help here. That was when I took on my first member of staff."
Fast forward 25 years and much has changed, not only recent investments to cope with Covid-19 restrictions. There's also been the noticeable increase in barber shops in the town of which Micheál has lost count. Micheál has built his reputation on a friendly, reliable service and one thing that's remained a constant is the customer service. Micheál understands his responsibility to his business and staff, who he suggests have been his most important investment. His core staff boast almost 150 years of experience with the scissors and brush. "I have great staff. Michelle Fuller Quigley is with me 20 years, Karen Greer is with me 15 years, Joe Woulfe is with me on and off I don't know how many years and Nigel McCarthy stands in when we need relief work so I've been blessed with staff. Of all the barber shops in the Midwest I'd say, I have the longest staff employment. Between the four or five of us we have 150 years' experience."
Micheál recounts cutting hair for some famous faces such as Bertie Ahern, however one thing that stands out for him is his relationship with customers – some of whom would sit inside the window of his shop for a chat before going to Mass in the Friary.
"I built up a friendship with a lot of them and that has touched me. Those who passed away, they all had a story. You do build up a relationship of trust with customers and people that want to talk and I see that a lot lately, people who want to talk and get something off their chest. You go through a journey with a lot of people."
Other rewarding experiences, Micheál notes, include home visits to those in need or Christmas visits to nursing homes cutting hair as a goodwill gesture. Hoping to stand proud in Francis Street for many years to come, Micheál adds, "It's been a good 25 years. It's helped raise my family and I was able to give employment to local people. We've been very lucky."