*Davy Fitzgerald and Ger Loughnane. Photograph: Eamon Ward
Davy Fitzgerald has said he feels sorry for Ger Loughnane and that he has discovered the identity of online trolls who he described as "nobody's".
In late September, Fitzgerald confirmed he would be returning as Wexford manager for a further two years as the Leinster champions begin their recovery from this year's devastating one point All-Ireland semi-final defeat to Tipperary.
As he returns to the Yellow Bellies, there is of course the possibility they will face off with Clare in the All-Ireland championship. It reminds him of their quarter-final meeting last year which he recounted as being very difficult. "My heart is always Clare because I'm a Clare man, the day I had to stand on the sideline when Clare played Wexford was one of the toughest days ever. There was a few people behind me giving me a tough time, I played for twenty years and I managed for another five, that's a fair chunk of my life to give and that would have disappointed me a little bit," he said of their actions.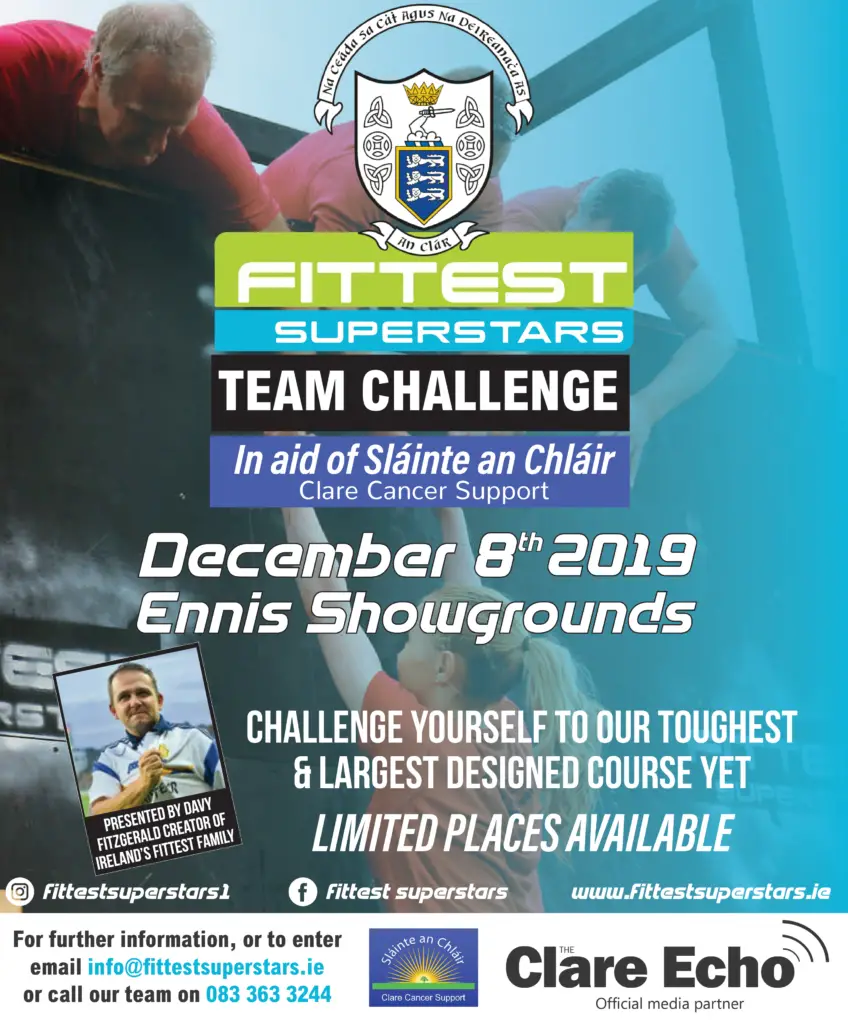 This year following his success with Wexford, there has been more positive outbursts from Clare people. "The amount of good people that have come up to me and thanked me for what I've done for Clare, I appreciate that and I know you have people on social media out there and they are nobody's, they like to think they are somebody's but they are nobody's, when you find out who they are you start laughing thinking do these guys actually have an opinion, I find it very funny.
"I often say it to my Dad who has taken unbelievable stick, I've seen different county secretaries work and I've never seen a more honest guy, I'm so delighted that he has been secretary for the most successful time in Clare's history ever. While I was with Clare, we fought non-stop because he is a very passionate man, very down to middle and I'm certain he is one of the best things that ever happened Clare, it just hurts a bit when people are writing stuff for their own agenda, when they write stuff about Dad they are not doing it for Clare I can promise you".
Loughnane calling out the Fitzgeralds in Clare. pic.twitter.com/gPn1HS94qz

— Darach Honan (@TheDuck90) September 6, 2019
His former manager, Ger Loughnane the man behind Clare's dominance of the hurling sphere in the 1990s which resulted in the Banner County claiming two All-Ireland titles and three Munster championships recently hit out at both Davy and his father Pat.
Writing in his column for The Daily Star, Loughnane said predictions that Clare would dominate this hurling decade have come undone largely due to the Fitzgeralds who called the situation "septic". "To me, the problem lies with the Fitzgeralds – Pat and Davy. Pat has been the main man in the County Board for a long long time and he's done plenty of good work in the past and is still doing good things. But I think he's been there too long and has too much power". The Feakle native was against the possibility of Davy returning to the Clare job in the future.
When asked by The Clare Echo what went through his head when he heard of Loughnane's criticism, Davy outlined his belief that the intentions of ex RTÉ analyst are not genuine. "I recognise that Ger Loughnane helped us achieve an All-Ireland after 81 years, I'll always respect that but I actually feel sorry for him at the moment, I don't think he is up to scratch and I don't think he has Clare interests at heart, there is way more behind that as we have seen over the past couple of years, Clare isn't to the forefront of his mind. I feel sorry that he has lost what he had".
"For him to write something like that, I feel sorry for him, I don't feel any badness towards him, for him to resort to stuff like that when it's completely the opposite and he had the loyalty of the Clare County Board which backed him to the hilt unreal. It's sad to see him gone that way, maybe he is out of touch completely with things that are happening, I think he probably is to tell you the truth. Ger doesn't bother me one way or the other, I'm just disappointed because my Dad absolutely idolised him but I think enough of people see through it but it's just a pity he has gone that way".