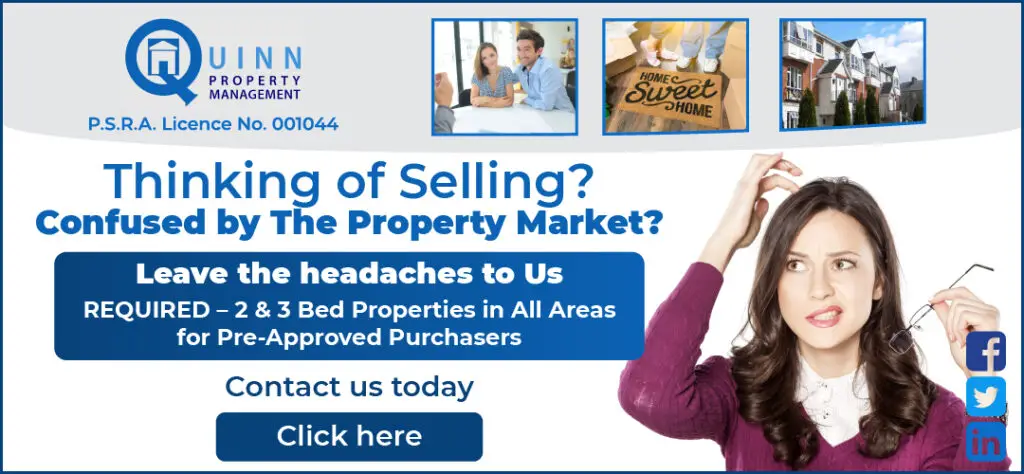 *Kilrush Golf Club President Mr Sean Moran presents his prize to the winner David Keane.
President Sean Moran's prize was played for at Kilrush on Sunday when David Keane (12) emerged as the winner with 45 points.
He had three to spare over Nevan Prendeville (13) with third spot filled by Pat Donnellan (20) also with 42 points. Fourth was Bernard Coleman (18) followed by Jack McGrath (19) and they also scored 41 points while Dominic Enright (13) was in sixth spot with 41 points. Donnacha Nagle won the gross with 74.
Jerry Leahy (13) won category 1 with 40 points, Pat Shannon (19) was the category 2 winner with 40 points and Brendan Carigg (28) won category 3 with 39 points. The nines were won by Denis Nagle (16) with 21 points and Colm Fitzpatrick (18) with 24 points.
The Rush cups, a mixed foursomes competition, were played for on Friday when Sean and Freda Moran were the winners with 62. They had two to spare over Michael Studdert and Mary Bolton with Finbarr McMahon and Muriel Kiely in third spot with 65. Thomas Coffey and Helen Hurst were fourth followed by Patrick O'Dea and Peggy Mulqueen and both pairings also had 65.
The lady president's (Ailish Lorigan) prize was played for last Thursday when Anne Coen (21) was the winner with 44 points from Agnes Shannon (25) with 43 points. Edel Crowley (37) was third with 42 points followed by Margaret Donnelly (19) with 42 points, Ursula Lineen (27) with 39 points and Martina Fox (39) with 38 points.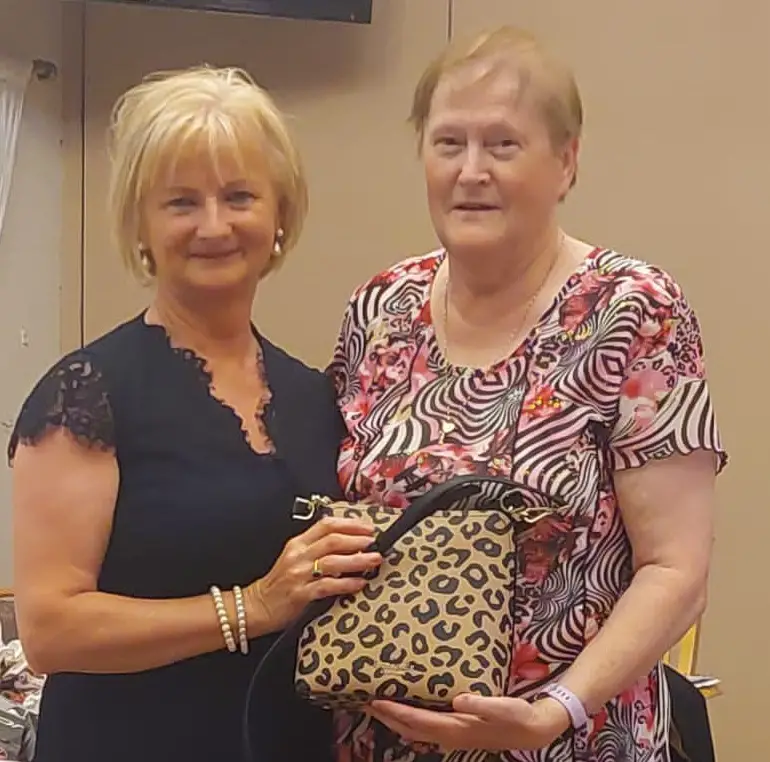 Anne Gallagher (10) won the gross with 27 points while the nines were won by Martina Walsh (25) with 19 points and Stephanie Roughan (29) with 21 points. The winner of the 12 hole competition was Hanora O'Dea- Kilkenny with 25 points.
In the men's 9 hole competition, Sean Moran was the winner with 23 points from John Stapleton with a similar score. In the beginner's competition the winner was Laura Capon from Anne Morrissey.
Dromoland Golf Club:
In the men's 18 hole stableford competition at Dromoland at the weekend the winner was Brian Aherne with 42 points from Enda Finnucane with 40 points with Enda's brother Conor in third spot with 39 points followed by the club captain Jimmy McManus, also with 39 points. Seamus Cusack won the gross with 33 points.
Mark Skehan won the men's 9 hole competition with 21 points from Eoghan Smith with a similar score with third spot filled by Con Ryan with 18 points.
The ladies 18 hole scramble was won by Joan Ryan, Leslie O'Flynn and Siobhan Dyar with 61.77 from Katriona and Dervla O'Neill and Annette Ryan with 65.
Mary Rogers won the 9 hole stableford competition with 17 points while the Eileen Murphy qualifier was won by Carol Wixted and Joan Dunne.
East Clare Golf Club:
Overall winner of the Olive Fahy memorial competition at East Clare was Keith McInerney with 43 points.
In the ladies section, Ursula Hogan was the winner with 38 points from Rachel Whelan with 37 and Helen Downey with 35.
In the men's section, Tommy McNulty (20) won with 39 points from Gerry Barrett (16) from Newcastle West with a similar score. Nick Ryan (21), also with 39 points, was in third place.
In the ladies 18 hole stroke golfer of the year medal competition on Sunday, Catherine Murphy was the overall winner with a nett 66. Eileen Donnellan won category 1 with nett 71, Celia Moloney won category 2 with nett 70 and Helen Downey won category 3 with nett 73.
The men's competition on Sunday was v par and the winner was Mark McInerney (15) with 4 up from Pat Carey (13) with 3 up. They were followed by Batt Skehan (18) with 2 up and Kevin Scully (13), also with 2 up.
In the men's open on Thursday Mark Tierney won with 41 points from Bernard Murtagh with a similar score with Aaron Greene in third spot with 37 points.
Last week's senior men's competition was won by Brendan Moloney, Sean Jones and Jim Bradley from Pat McNamara, Jim Fahy and Ailbe McDonnell with third spot filled by Batt Skehan, Ger O Brien and Ted Harrington.
The men's open singles continues on Thursdays with the mixed scramble continuing on Friday evenings (5.30 to 6.30).
Ennis Golf Club:
President Jim Horgan's prize to the ladies at Ennis Golf Club was won by Anne Kehoe (36) with 42 points. She had one to spare over Mary T. McMahon (27) while Joan Murphy (31) was third with 39 points followed by Geraldine O'Rourke (32) with 38 points. Yvonne Keohane (18) won the gross with 19 points
Claire Ruane (17) won category A with 33 points from Mary Lenihan (18) with 32 points.
Category B was won by Anna Marie Darmody (31) with 38 points from Carmel Verling (22) with 37 points.
The 9 hole stableford competition was won by Sinead O'Sullivan (26) with 20 points.
In the Gaiety Cup foursomes ladies competition at Ennis the winners were Liz Kelly (45) and Phil Butler (32) with 42 points. They had a point to spare over Bridie Keane (36) and Mary Walsh (36) while third spot was filled by Geraldine O'Rourke (34) and Patricia Kirwin (39) with 38 points.
The overall winner of the 9 hole competition was Jean Moloney (13) with 22 points. Ann Kelly (14) won division 1 with 19 points, Bridie Keane (17) won division 2, also with 19 points while the division 3 winner was Patricia 0'Reilly (25) with 21 points.
Last week's senior ladies competition was won by Claire Pyne, Anne Feally and Maeve O'Grady with 50.2 from Mary Glynn, Loretto Torpey and Anne Keogh with 54,4. In third spot with 54.5 were Frances 0'Reilly, Kathleen Pyne and Eileen Holly.
Last Thursday the Ennis Seniors social group played its Cider Day golf team competition supported by the Halfway Bar Ennis.
The winners with 70 points, were Martin Coffey, Frank Cullinan, Tom Pilkington and Michael Kerin followed by Pat Murphy, Pat Shannon, Padraig Ryan and Noel Pilkington who also had 70 points. In third place, a point further back, were Gerry Daly, Seamus Bowe, Sean O Gorman and John Guilfoyle with 69 points.
Woodstock Golf Club:
Last week's open singles at Woodstock was won by Bernard Slattery (29), Ennis with 45 points from Dermot O'Neill (16) with 43 points with Morgan Lahiffe (10) in third spot with 42 points. Tony Cleary (1) won the gross with 39 points.
The weekend club singles was won by Declan Reidy (9) with 64 nett from Ray Casey (6) with 65.
In the intermediate scratch cup Joe Green (10) emerged as the winner with 72 gross from Pat Keane (10) with 74 gross with third spot filled by Chris McGrath (10) with 77 gross.
Cian Moloney had a hole in one at the 8th hole while competing in the Intermediate scratch cup on Saturday Matthew O'Brien (20) won the minor scratch cup with 79 gross from Sean Colleran (20) with 84 gross with Brian Logue (18) in third spot, also with 84 gross
The Presidents prize which was due to be played for this weekend has been postponed until September due to the club's Pierce Purcell team being in action this weekend.
The open singles continues on Thursday with 5p.m. the last time for cards.
The competition at the weekend with be a club singles strokeplay
Lahinch Golf Club:
The social mixed will conclude for the season on this Friday, August 19 on the Old course. The competition will be run over 9 holes and the format is scotch mixed stableford. The golf will be followed by a social evening in the clubhouse.
Gort Golf Club:
Tom Devanney (10) won the men's singles stableford competition at Gort last weekend with 43 points.
Category one was won by David Quirke(4) with 42 points while the category 2 honours went to Robert Hotchkiss (17) and he also had 42 points. Owen O'Donnell (27) won category 3 with 43 points. The gross was won by Enda Cradock (3) with 35 points
The Friday open singles was won by Ben Geoghegan (22) with 42 points while Joe Moran (5) won the gross with 31 points.
In the ladies competition last week, Siobhan O'Connor (10) won category 1 with 38 points while category 2 was won by Olive Mulcair (28) with 41 points with the category 3 honours going to Ena Furey (33) with 32 points
O'C. Mills classic:
The O'Callaghan's Mills GAA club annual golf classic for the Fr. Connor McNamara memorial cup will take place at the East Clare golf club, Bodyke on Friday and Saturday August 19 and 20. Tee times (Friday 19th August from 1pm- 5pm and Saturday 20th August 10am to 2pm) can be booked from Nigel Davey at 086 4107768.