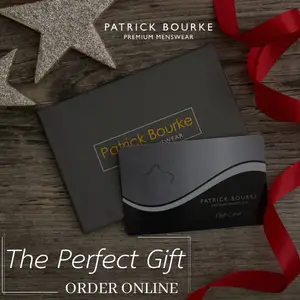 DATA centres are not "evil" and can play a role in providing Ireland with a "safe and secure" energy system, the Minister for the Environment, Climate and Communications has said.
Minister Eamon Ryan (GP) was speaking at a public meeting in Ennis on Thursday night.
Amanda Major, a sustainable energy engineer, asked how the government's long term plans to link data centres to home heating would apply in Ennis where a major such facility is the subject of a planning application.
Art Data Centres are seeking planning permission from Clare County Council for a €1.2bn data centre on the outskirts of Ennis.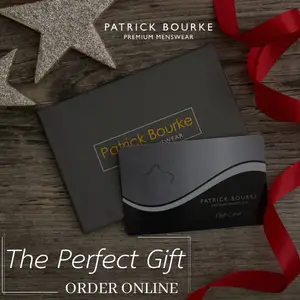 The proposed development, which would be one of the largest of its kind in Ireland, is currently the subject of a further information request from the council.
Minister Ryan did not refer specifically to the Ennis project but told the meeting that no new data centres would be approved unless they meet certain energy criteria.
"In this low carbon world we cannot afford any new sector to just grow and to be completely independent from the need for us meet our climate targets. Our data centre business has been increasing dramatically, without any doubt. There are plants which already have planning permission and will be built, new plants. One of the strengths of the country is that the rule of law applies and if someone has a contractual arrangement, it is recognised and their rights are allowed to continue. What we have said is that no new data centres will get approval unless they show that their waste heat goes to help heat our homes or that their back up power generator systems give us some of the flexibility for those times when the wind isn't blowing. We can use that to create a safe and secure system", the Minster said,
He continued, "We're saying to those companies, you can't build, you cannot have new plants unless you are part of the solution. And in that world, data centres are not evil, are not something that we all shut down, ban, shame, because we are all using them, every minute of the day. What we want them to be is part of the solution and I think that is possible and that's what we'll do".
A range of issues from slurry spreading to mining licenses were discussed at the event, which was interrupted at the start by a group of seven activists who highlighted their concerns on environmental issues.
When the meeting resumed, the Minister took questions from others in attendance.
This included west Clare farmer, Seamus Shannon, who told the meeting farmers are being "vilified" while other sectors get a soft path when it comes to setting climate targets.
"I am genuinely concerned there is a blind eye being turned to a lot of other factors that have an environmental impact. I have beside me a copy of an EPA document which is the urban waste water treatment report for 2020. It outlines all the areas in Ireland where raw or untreated sewage is pumped into our waterways, rivers and seas to the extent that four Olympic size swimming pools are being pumped into rivers and streams every single day. That is 2.6m gallons of raw untreated sewage mostly from urban centres. There is no mention of that in terms of the climate strategy. The focus is completely on methane emissions from livestock. I'm a farmer and I believe farming is being vilified in terms of the environmental climate strategy and I believe that other sectors of the economy, including aviation, including transportation, including electricity generation, are getting a softer path when it comes to some of the targets being set. Let me state one thing: farming and agriculture are completely crucial to every single person in this room."
On the granting of foreshore licenses and energy firm Equinor's decision to pull out of a €2bn wind farm development off the Clare coast, Minister Ryan said the foreshore system was "very unsatisfactory for everyone" – developers and protestors.
He said that by creating a more "organised, rational, timely system" the government can address both environmental and economic concerns.
"Equinor left but there are numerous other developers who are keen to invest off the Shannon coast. We are slightly late but we are catching up. This is the centre of our new economic future", he added.
Clare wind farm developer, Padraig Howard sought an assurance the government is still committed to onshore wind energy and the Clare wind energy strategy. "We have in county Clare, implemented in large part, a wind energy strategy that was developed by Clare County Council. They are to be commended for it. It has delivered 300mw of onshore wind, enough energy to power Clare. Clare is actually a net exporter of green energy every year. We are energy independent in a sense. Never a word is spoken about it".
In reply Minister Ryan said, "There are a couple of reasons we would go offshore. It's a stronger source and it's starting to become economical. Also, there is a limit to onshore because of community and other concerns. We do have to be careful. It's not just the turbines, it's the grid support and there is real public opposition to wind development. Yes we will build that additional four giga watts of onshore wind but I think from there we start scaling back onshore wind and we do to offshore at scale".
Minister Ryan also told the meeting that he recognised that air pollution linked to the burning of smoky coal is a "real issue for public health" in Ennis.
"The regulations, I'm confident, will be a real way of addressing it and they will be implemented and introduced in September this year", he added