*Clare's defence deal with a Tipperary attack in the 2018 Munster SHC. Photograph: Gary Collins
Both Clare and Tipperary are unbeaten so far in this year's Munster SHC, for one that will change on Sunday according to The Clare Echo columnist Darach Honan.
Last year's championship win over Tipperary in Semple Stadium was one of Clare hurling's best days in recent times. This was evident in the RTÉ studio after the game where Ger Loughnane was in his element. Ger revelled in the victory and was relishing the chance to stop in every pub in Tipp on the road home from Thurles that evening. Perhaps having to sit beside Ger in this form was the motivation Liam Sheedy needed in order to tempt him back into the Tipperary hotseat for this year's championship.
Since then Sheedy has had a marked effect on this Tipperary team. Currently, they are being talked up as the form side in the country after some fine displays against Cork and Waterford. Sheedy set his stall out early this year and it is clear they have a huge amount of work done. Last year, John 'Bubbles' O Dwyer, cut a despondent figure when only seeing the last 5 minutes of action after being introduced as a substitute. This year, he is one of the most in-form hurlers in the country and a real driving force behind Tipperary's first two victories.
However, the most striking difference in Tipperary under Sheedy's tutelage has come in the way that the team is setting up. Clearly concerned by weaknesses in his full back line, he has developed a far more defensive style than we are used to seeing with Tipperary. Expect to see more of this against Clare this weekend. Padraic Maher will line out at centre back for Tipperary and on face value will be marking Tony Kelly. However, Padraic's primary role will be to offer help to his full back line and be in constant support against Clare's inside threat of John Conlon and Shane O'Donnell. Maher will be charged with cutting out any direct ball into the lads and constantly offering cover in front of the 'D' for the breakdown.
As Maher will be otherwise engaged, I would expect one of Tipperary's half forward line to be charged with marking Tony Kelly. This will most likely fall on Dan McCormack's shoulders. Whoever is given the task, you can be sure that Sheedy will not give Kelly the freedom that he was afforded in Walsh Park two weeks ago. The defensive style that Tipperary have adopted seeks to bring the midfield and half forward line back towards their own goal in order to crowd out the opposition. Obviously, this leads to their forwards being outnumbered on the other end. However, in their two previous games, the accuracy and quality of their striking has allowed them to find their forwards and cut out the extra covering defenders.
Tipperary scored some magnificent points against Waterford from long diagonal balls into their forwards. Frequently, they cut out two or even three extra Waterford defenders. Such is the skill level of Forde, McGrath and Callinan that if they got to the ball first, they generally won possession and had the ability to shoot points from any angle up front. So, how can Clare combat this?
From a defensive point of view, it will be crucial that the Clare full back line play their men from the front. If Tipperary are dropping men back the field, it will leave Clare with a numerical advantage in the backs. The covering defender must be disciplined, he cannot get drawn out the field and must be mobile enough to get to the breakdown when the ball is delivered in. When playing with the luxury of an extra man in defence, it is crucial that each of the backs is super aggressive in attacking the ball. When Tipperary win turnovers in defence they will look for long diagonal ball to set up attacks. Clare's backs will have to anticipate this and play their men from the outside.
Sheedy's main concern will be shutting down the threat of our inside line. As Maher will be offering this cover, it is crucial that our own delivery to our inside line is top quality. John, Shane and Podge Collins have shown that they can time their runs well to create and exploit limited space inside. This will be to no avail if the delivery from our half backline is not pinpoint. The temptation will be there to shoot from out the field. However, this team has shown in the past that this is not a winning formula.
Two seasons ago, Clare were racking up an average of 17-19 wides per game. This is not a sight that we want to re-visit. There was a feeling that this was creeping into our game against Waterford and it is something that will have to be stamped out before it festers. Poor shot selection and consistent fouling has been a downfall for this team in the past. While we were let off the hook in Waterford by poor free taking, we can't expect the same courtesy from Jason Forde.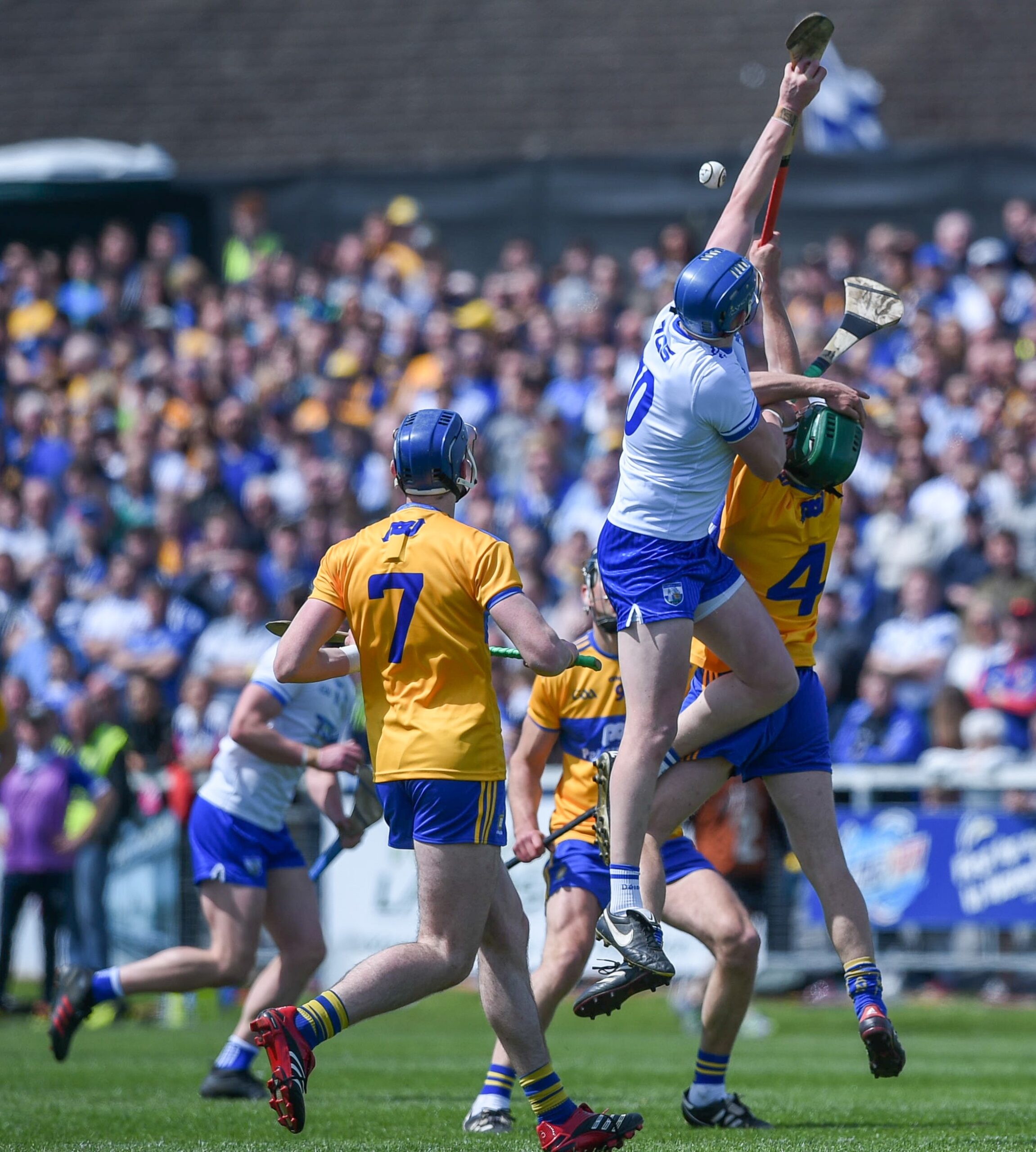 The return of Conor Cleary will force management into a decision. While it is hard to mess with a winning formula, many would expect Cleary to slot back in at centre back, freeing Jack Browne to take up his position at half back. Jack has played some of his best hurling for Clare at wing back and is even a scoring threat from this position.
Tipperary and Clare are the only teams left in Munster who have a 100% record, but something will have to give this weekend. In my opinion, no one has put serious pressure on Tipperary's new system just yet. Cork were not ready for the championship in their first game and Waterford capitulated in Thurles. At the same time Clare were not overly impressive in their victory over Waterford. They didn't put Waterford away and the amount of frees conceded remains an issue. My feeling is that Tipperary have shown better form thus far and it is hard to look past them. One thing is for sure though, this game will give us a clearer picture of where both teams are at.
On another note, it is great to see Conor McGrath returning to action with Cratloe. It will be interesting to see whether Conor is brought back into the Clare set-up. Conor was one of the top performers in last years club championship and would certainly offer an option to Donal and Gerry in attack. If not, we should acknowledge the great career he has had and celebrate his contribution to Clare hurling.