*Rory Hayes has emerged as one of the standout players of the Clare side in 2020. Photograph: Martin Connolly
After the joy of last week's triumph over Wexford, the Clare hurlers and their supporters suffered the disappointment of a loss to Waterford. This was a game in which we experienced the full range of emotions as Clare's performance ebbed and flowed after a terrible start.
The team was dealt a blow before a ball was pucked when Tony Kelly went down with an ankle injury in the warm-up. Having lost Aron Shanagher to injury in last week's warm-up, I am sure Brian Lohan feared the worst. However, while Tony battled on and started brightly, he re-injured it 10 minutes into the game and from that point on we did not get to see him in full flight.
Despite this blow, the game was still there to be won. Concentration lapses led to goals that gave us a mountain to climb in the early exchanges. It may have been a result of standing around for 10 minutes longer than anticipated before the game when the public announcer talked to an empty stadium, but our lads' mental sharpness was not what it needed to be, and Waterford exploited this.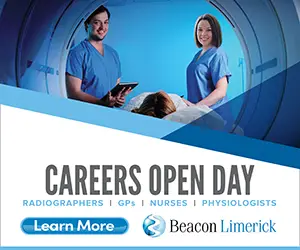 While we hoped the defence had been shored up after keeping a clean sheet last week, it looked like a mirage as the step up in quality of opposition hurt us for two early goals. Rory Hayes, who had an excellent game afterwards, was caught for two early goals. Dessie Hutchinson has shown himself to be an outstanding hurler for Ballygunner this season and he proved that he can continue that form into the county game if given the chance.
The ease with which Stephen Bennett sliced through the defence for the first goal was a throwback to problems we had in the Laois game. He seemed to be unmarked for the initial sideline cut, which is unforgivable given we should have had a covering defender for such a set piece. Once he had built up a head of steam he could not be caught, Eibhear Quilligan made a good save but unfortunately the rebound fell to an unmarked Hutchinson who tapped in.
Clare settled after the first water break and began to play great hurling. In the lead up to the game I noted that some of the other forwards would get space this weekend and needed to step up to the plate. Aron Shanagher did that and then some on Saturday. Aron and Shane O'Donnell were dangerous, and their markers were clearly in trouble. Aron's second goal was the result of a short puckout to Pat O'Connor who then hit a long ball to the edge of the D. It was great fielding from Aron and showed that he could win the ball whatever way it came. He was on fire and needed to be fed.
It was hugely disappointing that the next few plays resulted in pot shots from out the field sailing over his head. I can only imagine Shanagher's anger at watching this when the right play was to get the ball to our inside line. When a team is fatigued this sort of selfish play can deflate them completely and it sucked the life out of our lads. After this period Waterford hit us for a third goal where our defending could only be described as shambolic. Four players were drawn to the ball leaving a Waterford attacker unmarked in front of goal. If we had taken the right options, we could have gone in at half-time leading; unfortunately, we were still chasing the game despite hurling well at times during the first half.
The third quarter is where this game was lost. The structure of the team was non-existent. Our half forward line were sitting too far back the field and were not able to get forward to support the attack. This allowed Waterford the perfect platform to extend their lead. Led by Tadhg De Burca, Waterford started to exert their dominance in the middle third, this is how they have built a platform for success in previous games also.
Despite these errors, Clare still had a chance at a late rally. Aaron Cunningham was introduced and looked lively. When he was put through by his clubmate and namesake I was ready to celebrate on the couch, but Stephen O'Keeffe pulled off an extraordinary save. If this had hit the net it would have made it a two-point game with Clare on the ascendancy. Instead Waterford went down the other side of the field and extended the lead to six, killing off any hopes of a comeback.
After a rollercoaster of a year, it will be interesting for Brian to reflect on his team's performance. Overall, the team looked happy in their system and gave some very good displays. Brian found some new players, most notably Rory Hayes, and some of the older lads, like Cathal Malone, improved hugely also. While there were definite improvements from last year's season, there will also have been mistakes that they will not accept from players in the Waterford performance. Next year will be a truer test of Brian as a manager as he will hope to have a full uninterrupted season. With players coming back from injury and young talented players coming through, the future should be bright.
While the last few weeks have been busy on the field for Clare GAA, it is important that the next few are just as busy off the field. It was interesting to read Niall O'Connor's open letter to clubs last week. Niall called for a committee to be established which would recommend improvements to governance, infrastructure, and commercial activity of Clare GAA.
Clare GAA is crying out for a progressive approach like this to be taken. Currently, our governance structures have left us with a training centre which is unfit for purpose despite the €4.8 million spent on it. This led to a sense of disillusionment among many donors and GAA people across the county and the globe. Clare clubs need to pressure the executive to bring in new blood with ambition and ideas as to how to untap the huge potential we have in this county. If that is done, I have no doubt we can compete with any team in the country. While we are currently at the low end of the spectrum, we have what it takes to get to the top.