A monument in memory of the once "undisputed king of Ireland" Daniel O'Connell in the heart of Ennis has been subject to numerous incidents of anti-social behaviour including human defecation.
In place since 1867, the Daniel O'Connell monument at O'Connell Square where polling for his 1828 election to the British House of Commons took place has become a hangout for "a number of drunk and disorderly people". Mayor of Ennis, Cllr Johnny Flynn tabled a motion at Tuesday's meeting of the Ennis Municipal District which sought a solution to anti-social behaviour at the site.
Last week, Cllr Flynn welcomed judges to the county town for assessment in both the Bank of Ireland Enterprise Towns and Purple Flag. "On both occasions it was embarrassing to see drunks lying across the steps on a historic monument. A number of retailers located there have won national awards and have their business disrupted by a small number of drunk and disorderly people, it is unacceptable behaviour". He suggested putting railings in place to stop the problem.
His Fine Gael colleague, Cllr Mary Howard described it as "a relatively new phenomenon in the town of Ennis, there are only a small number of people involved in this behaviour". She pointed out that a change in priests in the town has seen less vagrants spending time at Ennis Cathedral but flagged that one man is now "saying inappropriate things" to Colaiste Muire students during their lunch break. As Ennis Tidy Towns cleaned the town on Monday, Howard revealed they were disgusted by one discovery, "there were human faeces at the back of the Daniel O'Connell monument". "We need somebody on foot patrol in the town. It is people's first impression of Ennis when they come off the coach".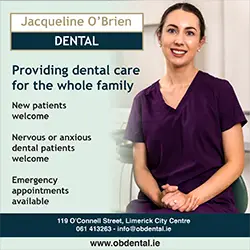 Fianna Fáil's Pat Daly stated, "They are Eastern European people, they are not locals". His comments were disputed by Cllr Mark Nestor who said he was verbally abused walking up past the Height two weeks ago and told the meeting he could not repeat what was said to him, "What was thrown at me verbally was a disgrace, it wasn't drunk and disorderly people or Eastern Europeans that said it".
Cllr Clare Colleran Molloy questioned what An Garda Síochána were doing to deal with regular anti-social behaviour at 'The Height'. "To my mind, where are our Gardaí? How much can the Council can take on, we don't have a responsibility for monitoring anti-social and criminal behaviour".
Her comments were echoed by Cllr Ann Norton. "This issue really is down to the patrol of An Garda Síochána, it is something we need to highlight, are we losing Gardaí on the street. We are aware these people have problems, for some it is a disease they cannot shake off. I do not think the responsibility is on Clare County Council. They are insulting people whether it is locals or tourists, it is not acceptable. The Gardaí are not fulfilling their responsibility of protecting the people of Ennis". The Clare Crusaders Clinic founder referred to the Christmas celebrations as an example of the Monument's potential.
"Daniel O'Connell deserves far greater respect than the carry on that has been going on there. It is a policing issue for the most part. Whether they are drunk or sober, no matter where they come from it doesn't matter, we need to sort it out," Cllr Paul Murphy commented.
Director of Service, Carmel Kirby told councillors they had a very co-operative relationship with Gardaí. "It is a problem we have to absolutely get on top of. We have advised Gardaí of 14 locations that need regular patrols. Our staff have to do an awful lot more clean ups and the type of work Cllr Howard described, it is becoming more frequent and more hazardous".
Speaking to The Clare Echo, a spokesperson for Ennis Garda Station outlined, "There are a number of people in Ennis town who are of NFA and who have addiction problems – these are attracted to The Monument and sit on the steps, the Gardaí have been called at times to deal with incidents at The Monument and have made arrests and charged offenders for District Court appearances in relation to offences such as intoxication in a public place, disorderly behaviour".
"We have Gardaí on foot patrols and bike patrols in and around Ennis town centre as often as we can but this is only one of the duties we are tasked with. This is also a social issue in relation to housing and addiction problems. We are pro-active in dealing with any incidents that are reported to us and will continue to be".