*Clare's Fidelma Marrinan. Photograph: Gerard O'Neill
As sporting activity remains on hold, The Clare Echo will for the next few weeks sharing the insights of young, ambitious coaches to aid trainers across the county as they continue preparing for a return to action. This week, LIT GAA Games Development Officer, Mark O'Donnell tackles language – the good, the bad and the ugly.
In a number of weeks, when restrictions allow us to do so, people will return in their droves to clubs nationwide. Players loving to be back amongst their friends. Parents even happier to get out of the house. Coaches eager to impart their knowledge. Huge energy and enthusiasm in the air, it's almost palpable.
After the "welcome back" chat and brief warm-up games, the coach is ready to go with his/her session. Two players execute a quick demo, questions arise, feedback is provided and just before the whistle blows … "Whatever ye do now lads, DON'T drop the ball!" Does this sound familiar? Language has an incredibly powerful impact on our lives, especially athlete development.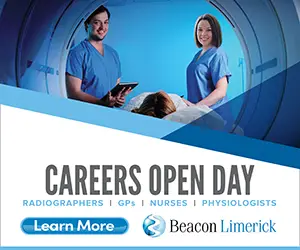 You just had to say it coaches, didn't you? We've all sought crisp teamplay before an important match, wanting our players going 100mph without misplacing a strike or kick-pass. However, the final lingering thought has now become … DON'T drop the ball. Many of us may be unaware that our sub-conscious brain is unable to process the word "don't". Don't drop the ball short when shooting, the ball lands in the clutches of the goalkeeper; don't overcarry the ball, free out for taking too many steps; don't foul … you guessed it! We are programming our players into paralysis with the inclusion of "don't."
"Every pass goes to hand" or "soft hands, wrap up the ball" magnifies the importance of securing possession without negative connotations. This enforces our coaching point and gives players a clear message on a task. Fidelma Marrinan is one of Clare's fastest, most technically gifted footballers, marrying both speed and technique into her game. She doesn't think of "don't" when playing at the highest level – embracing the inevitable mistakes associated with sport and re-enforcing positive language to excel at her game.
"Bend your back" … an aggressive order which often contains another expletive that's not very newspaper friendly! In this case, the coach wants players to get into a low, athletic position when performing the crouch lift (football) or jab/roll lift (hurling). To maximise the chance of gaining possession in a congested ruck, getting low towards the ground is vital for protection of the ball. Bending of the back is not something humans are configured to do – why ask players to do it?
Coaches could instead use "bend your knees & hips" or "get low and strong, head over the ball." Players thrive off accurate, relevant feedback, as opposed to generic utterances that have no meaning after the third/fourth repetition. When Cian O'Dea or Chloe Morey perform a crouch lift/jab rise, they'll adopt a wide stance in a quarter squat or lunge position with their head directly over the ball. This enables them to maintain balance and protect themselves from opponent's ferocious tackling, without risking a turnover. Challenge yourself and your coaching vocabulary to become more specific!
Take stock of your current coaching philosophy, review the strengths and areas for improvement, and reach out for support. Coach education is paramount if we want our games to continue to evolve and develop. We can begin this process by a simple change of phrase, and better utilisation of our language & communication skills. May I suggest leaving "bend your back – don't drop the ball – …" in 2020?
"Mean what you say, and say what you mean," for a more enlightened 2021.