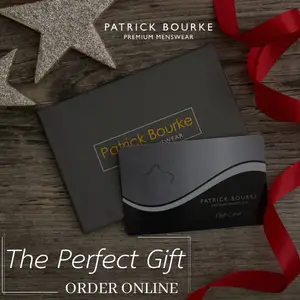 WORKING from home' is a term that's taken on great significance since the arrival of the pandemic however a business-forward family in the Burren have been doing just that since before it was trendy.
Cathal and Bronagh O'Rourke set up the Burren Farm Experience three years ago and were on the cusp of launching their first season when the world fell into disarray. With a full schedule of bookings for their unique tourism experience, the couple were forced to rethink their business strategy as they embarked on their new venture.
Bronagh, a former sales person, explains the business was born out of a desire to immerse herself in home life and spend more time with the couple's three girls, Annabelle (10), Isla (8) and Alice (4). The O'Rourke's describe themselves as 'custodians of the land' and what has emerged is an authentic experience unique to the magnificent Burren.
Burren Farm Experience was first billed as farm and foodie experience for visiting tourists, incorporating three-hour tours on the 500-acre farm nestled between Lough Bunny and the mountains. This would culminate with a picnic on the land or a campfire stew using prime ingredients, including the farm's own Angus and Hereford beef.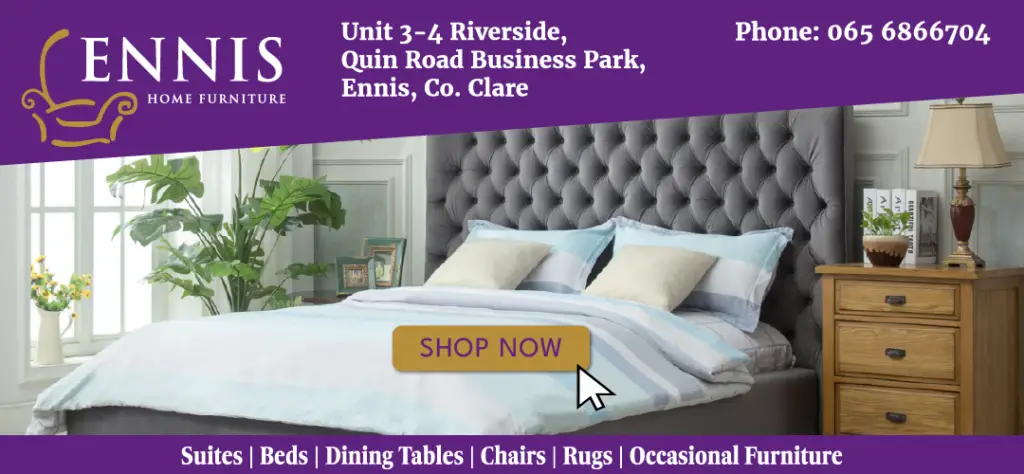 "That's how it started and then Covid hit and we had to look at alternative ways of doing it," says Bronagh, a Cavan native who moved to Boston in 2014 after marrying Cathal, a fifth generation farmer on the land.
Today, the O'Rourkes have fostered a multi-faceted business which appeals to tourists and locals alike. A quick trip to the website and you're presented with a number of options including the Burren Farm Experience tours, an agri camping experience, rental of the 'Burren Rover' (a teardrop campervan trailer), along with options to purchase Burren premium beef.
When posed a question about the impacts of Covid-19, Bronagh notes that due to the young nature of Burren Farm Experience, "to be honest we have no notion of what the good times are like". However glimpses of light are beginning to emerge as restrictions on travel finally show signs of loosening.
"Our book was full for 2020 but it was all cancelled. We can do walking tours of up to 30 people and they're actually coming back now. One of our first bookings has postponed and they're coming this St Patrick's Day. The pandemic has given me the opportunity to look at different ways to make the business work so we don't put all our eggs in one basket; we have offerings for school tours now and other things that are more."
Last year the O'Rourkes also tapped into the explosive staycation market with a glamping offering. "We started accommodation so the bell tents went really well so we're going to do that again this year. We call it agri camping. People come and each tent has one double and two singles; you can come as a family unit and experience what camping is like without having to bring all the stuff. You camp on the farm and can have access to watching Cathal doing all the jobs on the farm and the kids help out and they do some farm walks with us. The visiting families then go off to the different parts of the Burren on their holidays.
"When people come, it's all about making the connection and making the landscape jump out at people, you're sort of interpreting the place for people," says Bronagh, who adds that local visitors who take part in the tours are amazed by "what they never knew was here". On the farm is an old chapel that was the original centre of the parish before the chapel in Boston was built, while recently a famine village was excavated by archaeologist Michael Lynch on the farm, this consists of seven historic houses.
"People are quite surprised by that and we know the area is full of history anyway but we have a lot of historical monuments on the land that are mentioned on the maps of Ireland so to be able to show that and explain it to people is fantastic," says Bronagh, who also a qualified Regional & Eco Tour Guide.
In a bid to expand their business, the O'Rourkes began selling their farmed beef in November 2020, which Bronagh describes as their anchor product. It is available from the website or indeed both the Milk Market and the Salt Project in Limerick and is something Bronagh hopes to expand in 2022, both locally and potentially into the export market. She explains, "People who want really good ingredients are looking for our product which is what we want. The basis of our business is being a quality slow food producer in a Unesco designated area, that's what it's all about and doing it authentically." Bronagh adds that you "can almost taste the wild thyme off the Burren in the meat". "The flavours are amazing and a lot of people have said it to us, even the mince, it has a very distinct flavour. We do all Aengus and Hereford cattle so they winter well and obviously in the Burren we have the winterage as well so our cattle live exclusively outside so that is a feat in itself, they don't get sick because they're in the fresh air all the time."
Bronagh counts herself lucky that they are located in the Burren which has been showcased nationally and internationally by television shows such as RTE's Smother, and last year's incredible The Burren: Heart of Stone which was narrated by Brendan Gleeson. However she notes that the 'look for local' message has created a strong local market in the last two years. "I think that's important. I stay local and I hope people will buy local. We saw that this Christmas, we sold a lot of beef and people were trying to buy locally in their smaller towns and villages which was really lovely to see."
The mother of three notes that she's confident for the season ahead and hopes the Burren Farm Experience can hit the ground running with tours from February along with the agricamping from later in March. "I think there will be a lot of domestic tourism again this year because it's very difficult to know if people can fly, but I'm hopeful people will come this year."
Visit www.burrenfarmexperience.ie/ or www.burrenpremiumbeef.ie; call 086 3990 440 to make an enquiry.