Present traffic calming measures on approach roads to Tuamgraney "are not fulfilling their requirements," a county councillor has claimed.
Speed surveys are to be conducted while the approach roads to Tuamgraney will be assessed following a request from Cllr Pat Hayes (FF) who stated that the current traffic calming measures leading into the East Clare village were not "fulfilling their requirements".
Niamh Madden, senior executive engineer detailed that the outcome of the investigations would determine any future potential works and "will form the basis of any funding applications that may need to be progressed in this regard".
Speeding is very apparent in the locality when an individual parks at St Cronan's, the site of the old Protestant church in Tuamgraney, Cllr Hayes remarked. "The driver feedback signs are helpful but they are not resolving the problem. There is real merit in trying to look at opportunities to enhance the village but resolve the issues around speeding coming in".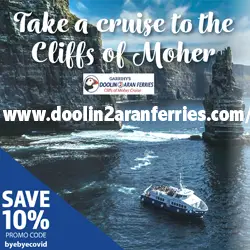 Members of the public don't understand the results of speed surveys, Cllr Pat Burke (FG) maintained. "The residents don't accept results fully of a speed survey because they witness traffic passing as what they regard as way above the speed limit".
Burke continued, Tuamgraney is a major crossroads in East Clare with traffic coming from Ennis, Killaloe and Scariff". "It is a historic village, you don't want to fill it up with signs, flashing lights or amber lights but it is an issue there is no doubt about that".
"There are three vital roads coming into village of Tuamgraney, unfortunately there is speeding on all three. A lot has been done in the past to slow traffic coming in and by the looks of things more needs to be done," Cathaoirleach of the Killaloe MD, Cllr Joe Cooney (FG) believed.