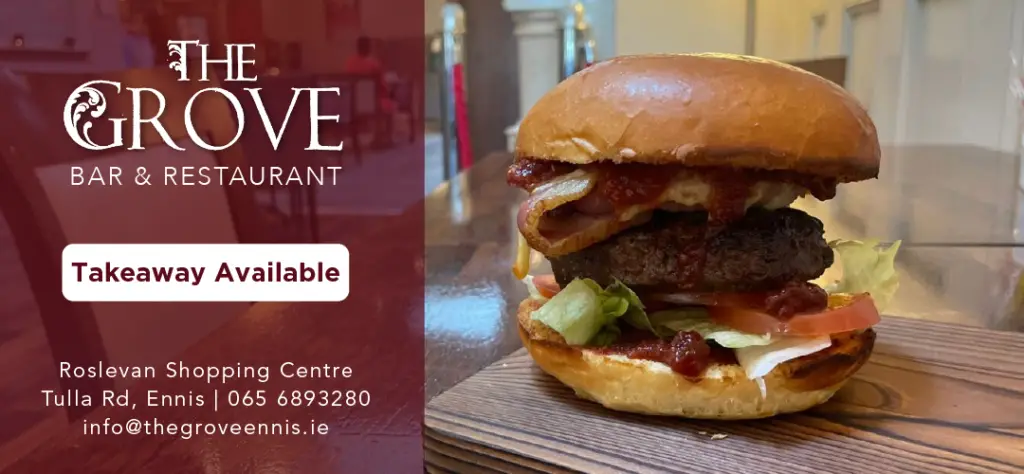 *Cathal Crowe and his supporters celebrate. Photograph: Martin Connolly
Cathal Crowe's upcoming General Election bid has taken flight following his greatest political performance.
Crowe amassed 2,575 first preference votes in the Shannon Municipal District, though he has topped the poll in three of his four elections to Clare County Council, this was his highest tally and it comes as he prepares for his biggest campaign to date, that being the next General Election where he joins Timmy Dooley and Rita McInerney on the Fianna Fáil ticket.
He added 646 first preference votes since 2014, the inclusion of Clonlara responsible for an approximate 215 of this. "I had a feel for this as some of the campaign went on. I had a lot of work done, I canvass and do a bit in between between elections so I would have been on the ground anyway. I started canvassing in October half believing we were heading into a General Election at the time so some of the houses I was back to two or three times. What's crucial is any issues I was picking up and in all those years I estimate in the last Council term alone I took in 4000 issues which I have all on Excel, I didn't solve them all and I don't claim to have a magic wand to deal with each of the issues but I certainly got back to everyone and that is the role of a representative, to represent when they have to not the old proverbial of 'I'm looking into it', I didn't look into things I got stuck into them and tried my best. People become very issue orientated in local elections maybe less so in General Elections, they are a policy driven then but this was issue driven and I'm pleased to see I topped the poll in boxes I never topped before".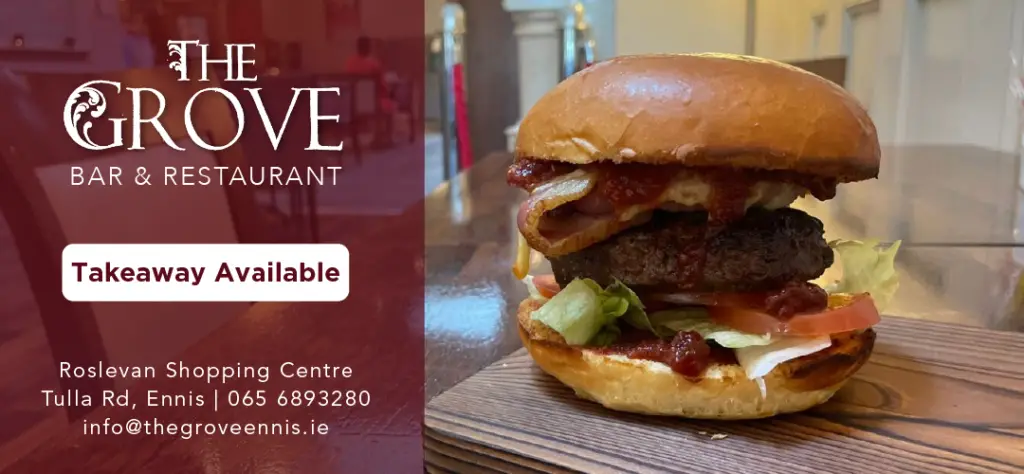 According to the Parteen N.S. teacher he looked to both Willie O'Dea and José Mourinho for guidance on the campaign. "I'm the only councillor in the whole county that does clinics I've been doing them for fifteen years, I go around between elections and stay in contact with my constituents whether it be through social media, sending out circulars or newsletters. Half of my area was at one stage in the Limerick constituency and I was schooled on all of this by Willie O'Dea and no better man to tell you how to operate on the ground and I've tried in some way to emulate him and yet I fall a long way short of what he does. As a councillor I've tried to be a real activist on the ground but I've had a fantastic campaign team, my wife Maeve and three kids, my parents, sisters but I had 60 to 70 people out this time and I was like José Mourinho trying to rotate the squad because you don't want to burn them out either especially with the potential of a General Election coming up this year. We were out a lot of evenings, covered a huge amount of ground and the issues book is full twice over".
His transfers would prove crucial to helping experienced councillor Pat McMahon get over the line and Crowe revealed to The Clare Echo that several party members across the county have rowed in behind him in advance of a General Election campaign. "I'll be election ready for that whenever it comes up. I've a strong mandate in South Clare to represent on the Council and I'll be trying in the forseeable future whenever it happens to represent them at Dáil level because they are hungry for representation down there, it has been many decades since a TD from that part of the county was elected.
"I think people all over Clare would have heard of the work I'm doing in the Council Chamber and I hope to reach out to people across other parts of Clare that I traditionally haven't canvassed in and win their support. I'm enthused that I've a number of councillors weighing in fully behind me and even at the Count Centre campaigners from back West and North Clare and Ennis who are here with their own local candidates have exchanged numbers with me and told me they're on board for what comes next".
When first elected in 2004, Cathal then aged 21 was the youngest councillor and it was a title he held up until Saturday with Shane Talty's election and a day later it was handed to Mark Nestor. "Shane Talty is a child of 1983, I'm a child of 1982 we're both 36 years of age but he beats me by a few months. I'm delighted to see Mark Nestor, I'm particularly delighted to see those lads breakthrough and Cillian Murphy, those breakthrough candidates are fantastic to see. I heard very mixed views on how they were going in campaigns, I heard everything from poll toppers to they will struggle and it is great to see someone go out and prove themselves because we knew in Fianna Fáil they were good candidates and they connected with the electorate and we just have to look at their performances, phenomenal vote getters. We've gained a seat, we have 13 seats and we went into this with 12. It's wonderful to see young people getting in, we're still left with one female in Clare Colleran Molloy and that is something we need to address. I'm happy to pass over the crown of youngest councillor to two other people".