*Cathal Crowe. Photograph: Eamon Ward
Newly elected TD, Cathal Crowe (FF) has declared his days as a county councillor are over and he won't be contesting local elections in the future while also hitting out at 'underhand tactics' within Fianna Fáil in Clare.
Crowe's seat on Clare County Council will now be filled by Cllr Pat O'Gorman (FF) who party members gave their backing to at a selection convention at Treacys Oakwood Hotel on Sunday last. A day later, the Cratloe man was officially co-opted by elected representatives on the local authority.
Towards the end of his address to party members, the former Parteen NS teacher outlined that he had no intentions of returning to Clare County Council as a local representative even amidst the huge uncertainty that accompanies political life. "My days as a County Councillor are done".
Cathal spoke of "crookedness" within the party organisation in Co Clare. "I was at the receiving end of the old system where each cumann had three members, back in November 2003 there was a convention called for the Council elections of summer 2004. The convention was to happen in Broadford Hall, I was twenty at the time, I didn't have a suit, this suit is getting a bit tight on me as well I can tell you, I had to buy a suit that week, I had a blue scooter and was in UL at the time, I was only starting out but I had a real burning ambition to represent my community, my people and my county.
"Each cumann had three votes at the time, poor Jack Ryan lord have mercy on him, this is where politics can be crooked, the three Meelick members because they were from my parish, they wanted more than anything to have a councillor after eighty something years, that evening Jack Ryan got a phonecall 'stay at home Jack, the weather is awful, you don't need to come up to Broadford,' poor Jack didn't go so I was down a vote that night which is another story. There was some men from Killaloe who had never met me and they met me coming into the hall that evening, they saw something in me that I didn't see in myself, they saw someone who could go and win an election and represent people, on that evening this person from a few miles beyond Killaloe gave me a vote".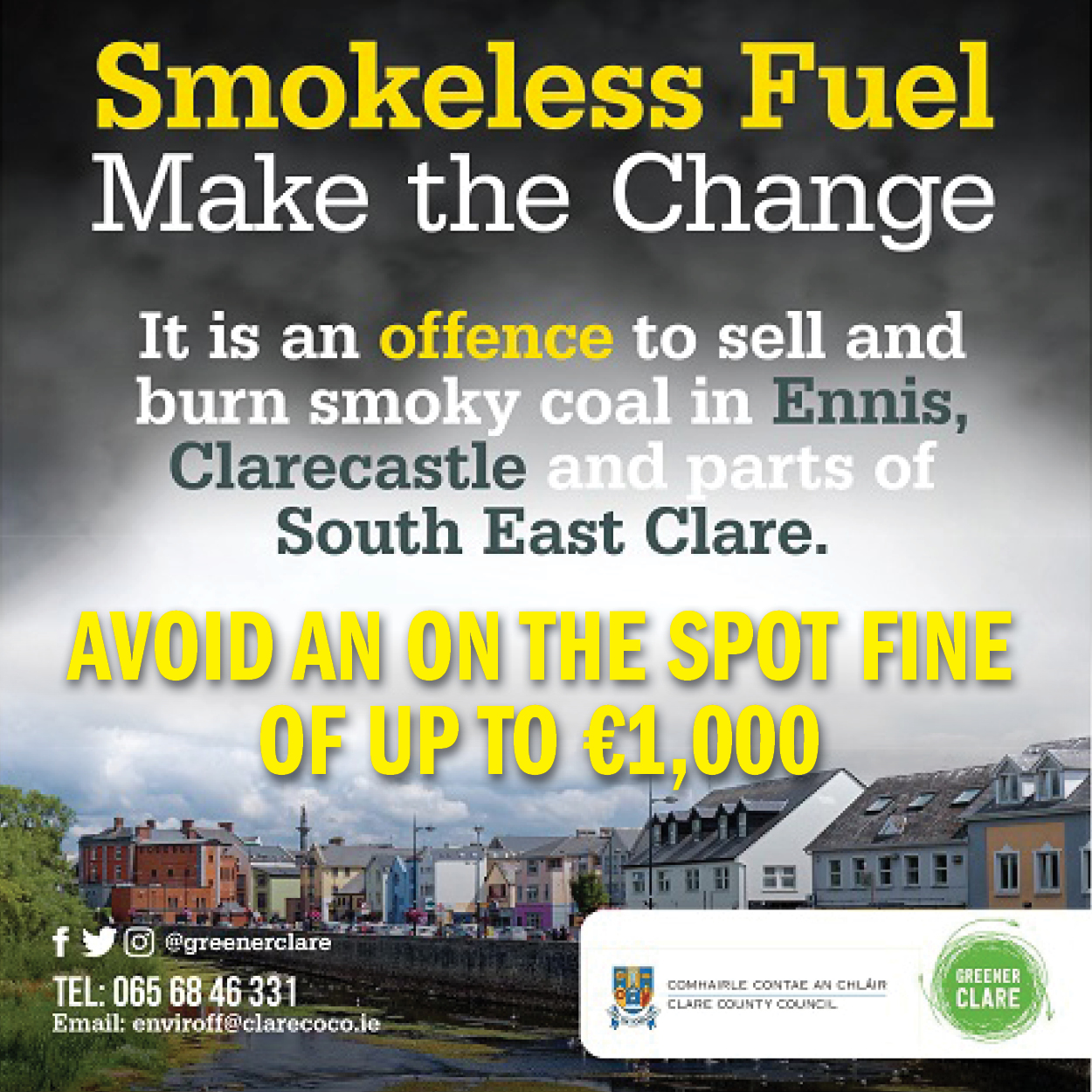 He continued, "By one vote that evening, I was put on a pathway in politics, the first banana skin was thrown locally but thankfully we had enough decent people to go and support me. Jack's niece Valerie was here earlier tonight to cast her vote because when it's in your DNA and when Fianna Fáil is in your veins it doesn't leave your system, blood transfusion or not it stays in your system".
Praise for four of the five candidates that appeared on the ballot paper was voiced by Crowe. Fellow Meelick parishioner Noel Broggy did not receive a mention in the TD's speech, arguments between both families has ended up in The High Court previously.
"There was some recruitment that went on in the last couple of months, at a time when Kilrush didn't have a cumann, it has one now fortunately but Meelick have a second cumann would you believe, there are members that came in tonight that I've never seen at a Fianna Fáil function, they certainly didn't canvass with me and some of them don't even know their members, read between the lines in that regard, bitter pills something to swallow," the father of three stated.
History is a passion of Crowe's that the people of Clare are well aware of. The thirty seven year old referred to the family's ancestral home by Woodcock Hill which was involved in the Meelick ambush of 1921 and is now the residence of his uncle Tom. "One Meelick ambush in a century is more than enough," he commented throwing a powerfully worded dig at the goings-on behind the scenes within the party.
Although the TD gave the longest speech at the selection convention, Meelick's Noel Broggy took to the floor for the shortest amount of time. "I'd like to thank all the people that voted for me and gave me a hand over the last few days, I want to wish the best of luck to Pakie O'Gorman and also like to wish the best to Cathal Crowe who got the TD seat there in the last couple of weeks," he said.