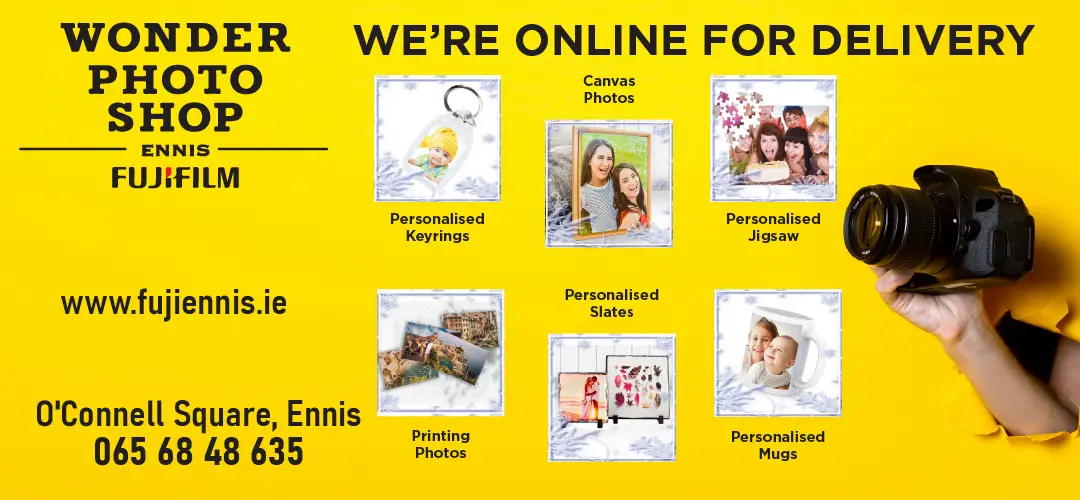 A Fianna Fáil candidate for both the General and Local elections plus a recent new arrival for he and his wife means Cllr Cathal Crowe is set for a busy few months.
Speaking to The Clare Echo before his party leader, Micheál Martin renewed the Confidence and Supply agreement with Fine Gael until 2020 meaning there will be no General Election until then, Cllr Crowe outlined the benefits of running two campaigns at once and how he would handle negotiations with Fine Gael.
"Fighting two campaigns in a sport analogy it might be a drain on a team to be doing well in two competitions but I think politically it can be a good thing because I'm already out on doors and it makes sense. I don't know which election will come first but I'll be ready for both and I really have fire in the belly and I'm ready to roll. I do a lot of canvassing in between elections so I hope to have the ground well covered for the locals and the General whichever comes first".
"I hope that the negotiations with Fine Gael will come down to the red line issues and if those red line issues aren't met I think Fianna Fáil should be pulling the plug, that's a personal view I hold".
He has contested three local elections and topped the poll in two of these, while Crowe admits it is nice to be elected first, his main priority is a successful outcome. "My aim is to win a seat whatever way it comes. It's flattering to get a high vote but I think I worked damn hard for that vote, at the end of the day it's only a one day flattery once you take your seat in the Chamber it's soon forgotten who polled top and who polled bottom, it's all about getting back in there and continuing the work for the people that put you in there. I do love what I do, I take a great pride in it, it's an honour to represent my local community and hopefully my county and I give it hammer and tongs, I become a bit obsessive about it in fact. Since getting selected for the Dáil conventions I've been out nearly every second night and those who have followed my campaign in 2004 know I quite literally burnt shoe leather, I will give everything to both campaigns and the public can rest assured that the issues they give me on the doorsteps will be solved rapidly. I've taken on a secretary in the last three weeks, I mean business and I want to ensure that I give top class representation to the people that engage with me".
Both he and Cllr Pat McMahon will represent the party in the Shannon Municipal District but he is of the view than an extra candidate should be put on the ticket. "We're all ambitious, personally and for the party and everyone in their speech would have given mention to that, we all fully expect there will be a third candidate and I think it warrants a third candidate given the population and our ambitions to win a seat. We need a good candidate placed around the Shannon area ideally".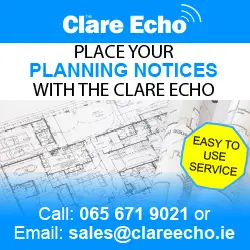 How a councillor can combine their political role with another full-time position is a criticism that has been levelled at Cathal who is also a primary school teacher at Parteen N.S. and it is one that annoys him. "I manage successfully and I know some people try to level that criticism on people who mix a job with a council career but I think the real litmus test is how do those people I being one of them get by with the electorate and the reality is I've been elected three times over and I've topped the poll on two of those three occasions. It's a case of being a very efficient hard worker, my school day ends at 2:40pm and they are two entirely separate worlds. For the first five hours of the day I'm out kicking football with the kids, I'm teaching Irish, teaching about history, teaching polkas on the tin whistle and then shortly afterwards I change into a shirt and tie and head off to Council meetings, I've done it successfully for fourteen years and I will continue to do it as a councillor. If I'm elected to the Dáil I won't be able to do that I will have to resign, it is definitely possible it just means you have to have an understanding family and be efficient. I think councillors who criticise it should really reflect, I would never comment on another councillor's predicament but they should really look at how is the electorate receiving it and the reality is those of us who juggle a job and a council career we are being elected and re-elected".
In 2004, the Meelick man became the youngest representative on Clare County Council at the age of 21. Fourteen years later, he is still the youngest. He suggested ways to inject youth into politics at a local level. "First of all political parties aren't attracting in younger members, I'm going to Fianna Fáil meetings throughout the county and we know ourselves that there is not a whole lot of young people coming into those meetings and I know from talking to Fine Gael colleagues and other parties that they find it the very same.
"It has to evolve from a grassroots basis and I would think first of all, it needs to be a viable career for someone. There are certain barriers to being a councillor that make it unattractive to people, take for example a female councillor, there is no maternity leave so it's not the friendliest careers in terms of starting a family, the illness benefits aren't great if you take a poor turn of health, a lot of councillors find if they have a young family or a mortgage to pay the councilling can fall a long way short of meeting a family's living needs.
He continued, "There are several things that need to be addressed but I think young people are political, they're interested but it is a different thing wanting to serve, it's a fascinating world and the most special thing about the job is the people we meet, on a typical week I'd be dealing with homeless people, people coming in from the Congo and live in the local refugee centre in Meelick, millionaires who have an interest in investing in the locality, people who are trying to go back to education, single mothers, young people who want to get registered to vote, it's the variety of it that is the spice of it all and I would encourage any young person to give some consideration to it. Education as a teacher more schools should be inviting in local representatives to talk for CSPE and SPHE lessons to give a flavour, politicians often get the bad wrap and there's jibes made about us but I take immense pride in what I do day in day out, I'm not a perfect politician but I've yet to meet a perfect politician but I try my damnedest and I hope to do this for another five year term if elected to the Council or to the Dáil whichever comes first".