*Cathal and Maeve Crowe with their children, Charlie, Eve and Sam. Photograph: Eamon Ward
Helping to foster a more 'inclusive Clare' is the goal for Cathal Crowe during his time as Cathaoirleach of Clare County Council.
Cathal Crowe spoke to The Clare Echo in what was his first print interview since becoming the county's first citizen earlier this month, a role which he declared was the "biggest honour" bestowed upon him. He is the second youngest person to wear the Mayoral chains and also the second from Meelick. Interestingly, Michael Brennan beat Cathal to the post in both instances.
His predecessor, Michael Begley pinpointed the Irish language as the area he was most keen to promote during his year-long term, for Cathal he wants to bring a more thematic approach when it comes to his objectives. "History is a huge interest of mine, I blog a lot on local history, I would like to see our museum and the arts brought to the fore. I've very much said inclusivity is a very easy thing to do, I started that today by inviting guests who are some of the newest citizens of Ireland and of Clare, they were in the public gallery, hopefully throughout the year we will have a rainbow flag flying over the Council during Pride week embracing things like mental health, they are things I hope in a thematic way to bring to the fore in my term as Mayor".
A pride flag has previously flown outside Áras Contae an Chláir but Cathal is not wrong in highlighting housing, Ennis General Hospital, Shannon Airport, Moneypoint, Roche and the South Clare Economic Development Zone as key concerns for the county. "We need to have a very strategic look for this county, we're perfectly positioned I believe along that Ennis-Shannon-Limerick axis to provide a counter-balance to the greater Dublin economy".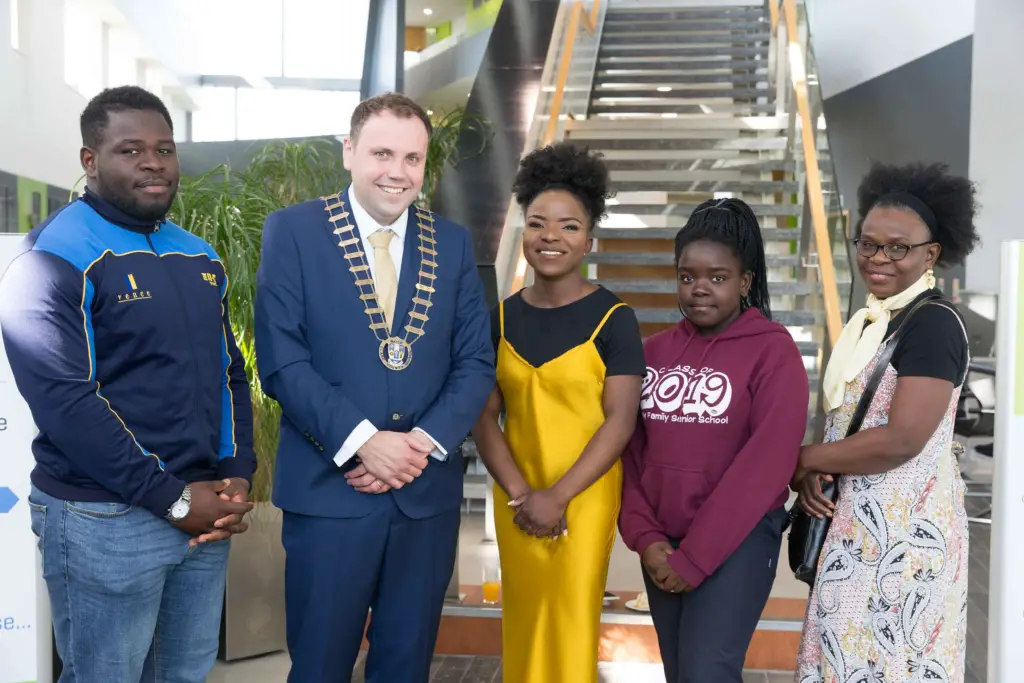 During his acceptance speech, the Meelick representative received a standing ovation and told a packed public gallery that a Play Station 2 was his first purchase off the back of his initial pay cheque when elected in 2004. He also called on the people of the Mid-West to "get behind Shannon Airport, no more green buses to Dublin".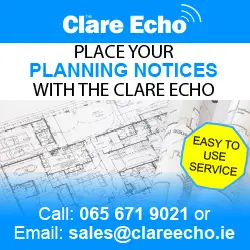 "Shannon Airport manages itself, it has it's own management body, I'm really asking for a rallying call. More people need to stop taking these green buses up to Dublin and flying out of Dublin, we need to back our local Airport and fly from Shannon. Their logo says Fly Shannon and that's something I'll be really encouraging in the year ahead, that airport is the oxygen and blood of our county, unless we as a county and a council are backing it, it's in a tumultuous state".
Confirmation of a 2019 General Election has yet to arrive but Cathal is already announced by Fianna Fáil as one of their three candidates in the county. He stressed his commitment to his new position despite the fact he would have to leave it if elected to Dáil Éireann. "I'm focused on fulfilling the role, I anticipate it will be a twelve month role as Mayor, that's what it has always been but there is no secret in the fact that I will be a General Election candidate and that could happen at any time. That could be successful and if it is, there is a very capable and able Deputy Mayor Cllr Clare Colleran Molloy behind me who will fall into role. If it doesn't go well, I'll remain on as Mayor, either way I see myself as having a positive and influential role in how the future landscape of Clare is developed".
Known for the volume of work he pumps into election bids, the Shannon Municipal District poll-topper maintained being Mayor will broaden his base across the county. "I traditionally canvass but I don't canvass 365 days a year, I look forward to getting round to other parts of the county. Other people in my home neighbourhood know I work and how I operate, I think people around the county will get to know me better, they'll get to know my style of work and representation, I really look forward to engaging with them and listening to their issues and supporting them through those issues".