*Cathal Crowe TD (FF). Photograph: Natasha Barton
CLARE TD, Cathal Crowe (FF) has apologised to members of the public that have taken offence with him calling University Hospital Limerick (UHL) as a centre of death while he has said the reopening of an accident and emergency unit in either Ennis or Nenagh is key to easing overcrowding at UHL. 
Speaking to The Clare Echo, Deputy Crowe expressed his view that the 2009 decision to shut the A&Es in Ennis and Nenagh has proven to be a mistake. "I'm very clear with regards to the public hospitals of this region that the 2009 reconfiguration decision was absolutely wrong and it was even more wrong in 2013. Minister Mary Harney at the time proclaimed that this would lead to a centre of excellence, it hasn't. I think it is wrong that fourteen years later that people medically and politically are saying we're working towards something, I don't think it washes anymore.
"In that sense, the 2009 decision was a major let down for Ennis, Nenagh and Limerick, my own party were in power at the time, it was a colossal mistake, it has put staff under savage pressure and it hasn't led to any significant improvement in patient care, unfortunately we've seen some people become very unwell while in hospital, some have even died on trolleys in hospital".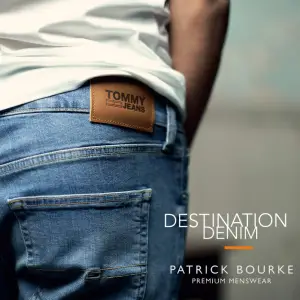 When asked if the fact that a Fianna Fáil led Government introduced such measures made him question his membership of the party, the Meelick native responded, "I hadn't role in the 2009 decision".
He continued, "I was hugely disappointed in 2009 and remain disappointed with that, it's always important, I don't politicians always get it right, certainly a lot of mistakes get made in politicians but I think eighteen months on from that decision in 2009 Mary Harney and the TDs of Clare, Limerick and Tipperary could have with legitimacy said we're building to a point, we're not there yet but we're building to a point where there will be better healthcare, I think that would have been acceptable in 2010 or 2011, it simply isn't acceptable now that we've entered the year 2023 and we still don't have it. I think sometimes when mistakes have been made, I think it would be important for those who medically advised and those who politically took that decision to say we got it wrong and we've to go a different direction with it. I think until mistakes are fully admitted to that it is very hard to go about addressing them".
Both Joe Carey (FG) and Timmy Dooley (FF) were TDs in 2009 and remain in the Oireachtas. When asked if he shared his views to the duo, Crowe stated, "Yeah, they would know my views very strongly, I don't know would they share those views, I think it's very important that collectively we say 2009 was a mistake, it never materialised as it was intended, I've had many chats with Minister Stephen Donnelly about this, I think he is doing a pretty good job since he took up office in the summer of 2020, he is trying to correct years of wrongs and I don't think he alone can be blamed for where we're at, it is a cumulative effect of 2009 and the Governments that came afterwards which hollowed out the emergency capacities of Ennis and Nenagh.
"My own mother was a nurse, she worked in UHL when it was Limerick Regional Hospital, she has said to me many times that around the time I was born in 1982 that there was five accident and emergency departments in this region, Ennis General, Nenagh General, Limerick Regional, St John's Hospital in Limerick and Barrington's Hospital in Limerick, five A&E departments serving a population of 400,000, we now have a population of 500,000 with one 24 hour A&E".
Short-term solutions are needed to fulfil the long-term aspiration of reopening the A&E in Ennis, Crowe maintained. "I don't think it's realistic to say on an overnight basis we'll wave a magic wand and reopen Ennis and Nenagh as 24 hour departments, yet I'm the only politician to say it needs to be a long-term aspiration to reopen these A&E departments, for now the most realistic thing we can do is bolster the medical assessment unit, the local injuries unit and there have been some successes on that since the start of this year, I would like to see them operate as eighteen hour a day facilities, in time we need to within this year to have them operating 24/7 facilities".
Crowe added, "The region needs a second 24 hour A&E, my county bias as a Clare man would want that to be Ennis but it remains to be seen where and how that would happen. I'm realistic, reopening a 24 hour A&E in Ennis and Nenagh though desirable by some including myself isn't the most realistic objective over the next number of years because the recruitment of emergency consultants, capacity issues in Ennis and Nenagh, the hollowing out of emergency care in hospitals over the past decade. The obvious things to do are build further capacity in St John's where they already have an accident and emergency department the hours there can be increased, I think Ennis and Nenagh could have their medical assessment units and local injury units open on a more extensive basis throughout the day. Minister Donnelly has committed to building new bed blocks at UHL, I've said to him that building capacity at Ennis and Nenagh is very important, if we funnel everyone through one hospital it only perpetuates the crisis".
Sixmilebridge parish priest, Fr Harry Bohan criticised Deputy Crowe from the altar in January after he called UHL "a centre of death", a quote which was later used as the headline on the front page of The Clare Champion. "As often happens in the media a segment of what I said was represented, it doesn't reflect my entire contribution. What I actually said was that I'd been thinking about the very tragic deaths we've had in UHL, I won't name them but we've had some tragic deaths, I was making the point at an Oireachtas Health Committee that some people have brought loved ones to hospital and for them it became a centre for some families, it wasn't meant to cause hurt or pain, I was echoing the point that some families have lost loved ones in there, that is no reflection or criticism of the nursing staff, my own mother was a nurse there, I hold them in the highest esteem.
"It is stating the fact that if you funnel half a million people through one accident and emergency department and have them waiting on trolleys sometimes for two or three days, it does compromise the level of healthcare, I stated those words, I wasn't aware of Fr Bohan's comments, he didn't mention it to me when I met him a week or two ago, my comments weren't intended to cause any upset, I'd ask people to listen to the full contribution because I was making the point about families losing loved ones on trolleys".
The Clare Echo then pointed out the journalist behind the article Dan Danaher didn't misquote the TD to which he responded, "There was more. There was a sentence after it".
"I would apologise if it caused offence to anybody, it was meant to represent the crisis situation at UHL and how it manifested for some families, they brought loved ones to the hospital who were on trolleys, I was trying to reflect that point, if my choice of words caused offence then I duly apologise. The intent of what I was trying to represent as the county's only TD on the Oireachtas Committee".