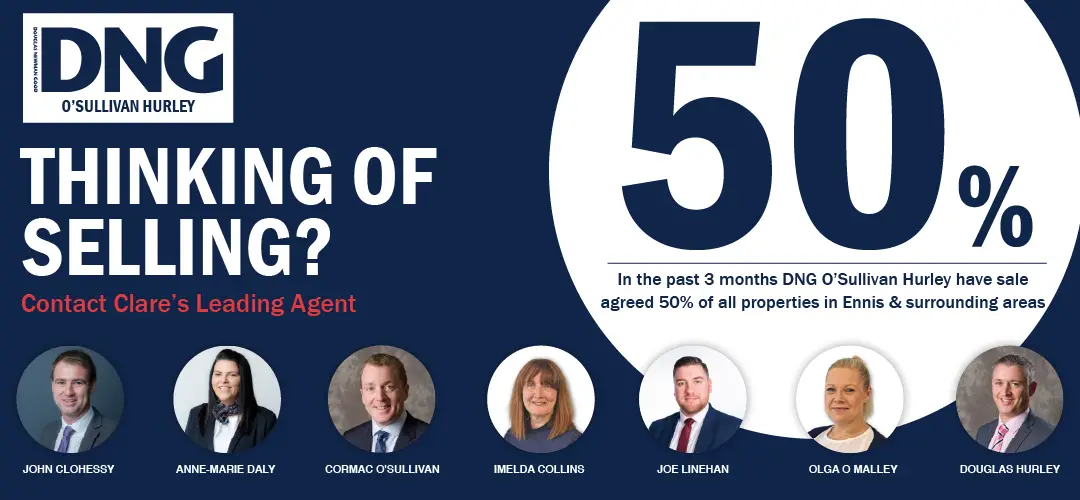 FURTHER CONTROVERSY is brewing surrounding the planning application made by Clare TD, Cathal Crowe (FF).
Two objections have been made to Deputy's Crowe application to construct a private dwelling house at Heathmount in Cratloe. Liscannor based, Audrey Healy and Matthew Broggy from Meelick have made submissions to Clare County Council against the plans of Crowe and his wife Maeve Fehily.
The Clare Echo has also learned that the county's most experienced councillor, Cllr PJ Kelly (FF) has also made a representation in relation to the application.
As previously reported by The Clare Echo, the Crowe and Broggy family have been involved in a 43 year land dispute.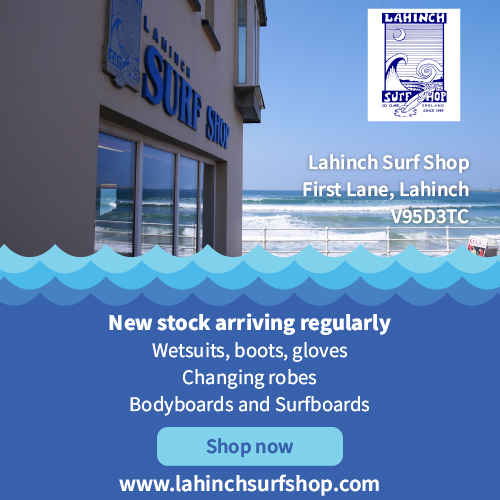 Following his election to Dáil Éireann in February 2020, a Fianna Fáil selection convention to vote on who would fill the Meelick native's seat on Clare County Council took place at Treacy's Oakwood Hotel. Cllr Pat O'Gorman (FF) was chosen by the majority of cumann members with Louise Roche McNamara, Robert Frost, Emma Begley and Noel Broggy appearing on the ballot paper.
Broggy is a brother of Matthew and hails from the same parish as Deputy Crowe. During his address in Shannon on that night in March 2020, the former primary school teacher voiced his surprise at the emergence of new party members in his locality. "There was some recruitment that went on in the last couple of months, at a time when Kilrush didn't have a cumann, it has one now fortunately but Meelick have a second cumann would you believe, there are members that came in tonight that I've never seen at a Fianna Fáil function, they certainly didn't canvass with me and some of them don't even know their members, read between the lines in that regard, bitter pills something to swallow," he stated.
He also referenced the Meelick ambush of 1921 by his family's ancestral home by Woodcock Hill where his uncle Tom now resides, "one Meelick ambush in a century is more than enough," he commented throwing a powerfully worded dig at the goings-on behind the scenes within the party.
Leahy Planning submitted the objection on behalf of Mr Broggy, the Ennis based company was founded by Michael Leahy in 1986. He is also the Chairman of the Irish Freedom Party and contested the General Election against Crowe in 2020.
This objection was received by Clare County Council's planning department on March 1st, speaking in the Dáil a week later (March 9th) during a debate on a European Commission proposal on hate speech, Deputy Crowe took aim at the Irish Freedom Party. "There is a political party that does not yet have a seat in this chamber, the Irish Freedom Party," he said. "It practises hate messaging, and it is how it operates. Its members message on topics of gender, transgender and immigration. They are the issues on which they campaign."
"If its members believe they have a right to speech, they will have less of a right to make their statements when we sign up to this [European Commission proposal], because any form of rallying people or inciting hatred in that regard will be illegal," the ex Mayor of Clare added.
In a statement to The Clare Echo, Michael Leahy called on Deputy Crowe to withdraw his "scurrilous remarks". The Corofin man challenged the Clare TD to give examples of official statements from the party which promoted hate speech or advocated undue discrimination. "This is an astonishing attack against a registered political party, and is also remarkable in that it rejoices in the proposal to outlaw legitimate political discourse". He said, "Mr Crowe should either stand up his absurd claims against our party or have the good grace to withdraw them".
Leahy continued, "Mr Crowe seems to suggest that merely mentioning such issues as emigration or gender issues in a manner outside the government narrative is sufficient to be accused of hate speech. The very concept of 'hate speech' with its Orwellian overtones has no place in a democratic society".
Proposals will "bring our democracy to an end," the IFP Chair said while labelling Minister for Justice, Helen McEntee (FG) "one of the most destructive ministers for justice ever in the state". He continued, "Mr Crowe made a national name for himself with an attack against a Fine Gael attempt to commemorate the Black and Tans two years ago. The level of political coercion practiced by the British Government at the time of the Tans never extended to prohibition of free speech of those who wish to engage in legitimate political discourse, and Mr Crowe should recognise that what he and his government propose is a direct attack against the foundational principles of the Irish Republic".
Speaking to The Clare Echo, Deputy Crowe expressed disappointment with the conduct of Mr Leahy. "I've nothing further to add to my Dáil comments and I'm disappointed he is trying to conflate what are two very separate matters and that he is crossing over his political and professional roles".
A decision on the application for the 236 sq metre home four-bedroom dwelling house is to be made on Wednesday evening.