Thirty three members of the Cratloe golf society played in captain's Mike Sweeney prize outing at Tipperary golf club last Saturday when Jimmy McManus emerged as the winner.
Paul Gallagher finished in second spot followed by Tim Danagher, Fintan Ward, John Higgins, and Alan Brennan.
Sandra Ferguson won the ladies prize while the nines were won by Willie Fuller and Danny Chaplin. Mike Sweeney won the long drive with Paul Gallagher claiming the nearest the pin prize.
The guests prize was won by D Hogan with Tom McMahon winning the guests long drive and Sean Conway winning the guests nearest the pin. Despite the difficult weather conditions, scoring was excellent on the day.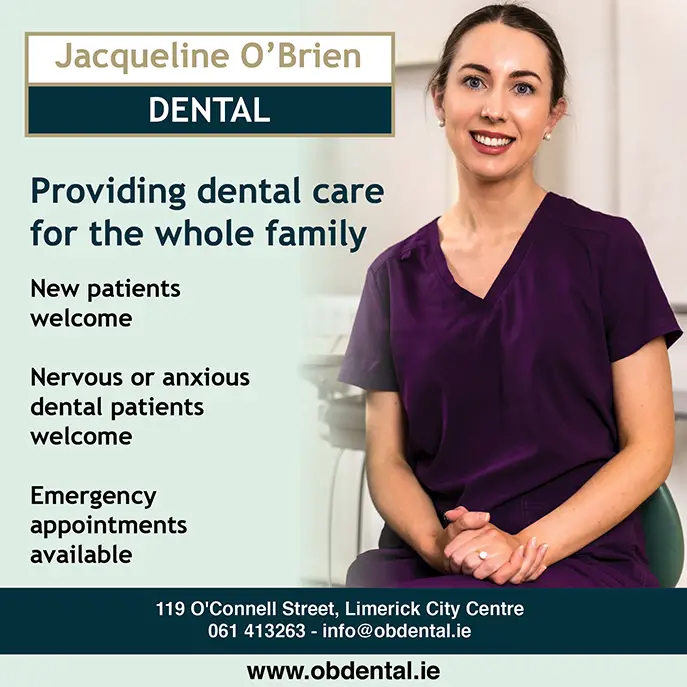 At the presentation of prizes at the Woodcross bar, captain Mike spoke fondly of society members Johnny Boyce and Kathleen O'Reilly who both passed away recently.
Ennis Golf Club:
The ladies hampers competition at Ennis Golf Club was won by Rita O'Brien (20) with 39 points. She had one to spare over Rose Enright (28) with third spot filled by Della Burns (19) who scored 35 points. Mary Lenihan (17) was fourth with 34 points followed by Aideen Considine (27), also with 34 points and Peggy Costello (23) and she also scored 34 points Kitty Morris (15) won the gross with 19 points.
In the 9 hole stableford competition Patricia Kerwin (20) was the winner with 19 points from Rose Enright (13) with 19 points and Eileen T Corry (19) with 18 points.
Last week's senior ladies competition was won by Mary Lenihan, Maureen Maloney and Kathleen Pyne with 53.3 points from Anne Kelly, Claire Kennelly and Alice D'Arcy with 54.5. In third spot with 56.6 were Anne Daly, Pat Leacy and Anne Casey followed by Una Patton, Eileen Corry and Eileen Holly with 58.6.
In the men's singles stableford competition Eoin Ryan (20) was the winner with 42 points from John Murphy (28) with a similar score. Senan Ryan (10) was third with 41 points followed by Redmond Condon (22) with 41 and Michael Meagher (9) also with 41.Martin Moran (4) won the gross with 35 points.
Friday's open singles was won by Redmond Conlon (22) with 40 points from Walter O'Brien (13) with 39 while Dave Kenneally won the gross with 35 points.
Dromoland Golf Club:
Barry Nugent won the Friday open singles at Dromoland with 39 points with Declan Reidy in second spot with 36 followed by Diarmuid McMahon with 35. Ray Dervan won the gross with 28 points.
The 9 hole weekly competition winner was Adam Merriman with 21 points from Liam Moloney with 19 and John McHugh with 18.
The 18 hole stableford competition at the weekend was won by Trevor Daffy with 41 points from Darren Reilly with 38, Philip Alldritt with 38 and John McCarthy with 38. Seamus Cusack won the gross with 35 points.
In the ladies section the 18 hole player of the year stableford competition was won by Mairead Bergin with 39 points from Cora O'Toole with 37 and Siobhan Fitzpatrick with 36 while Leslie O'Flynn won the gross with 25 points.
In the 9 hole stableford competition, Catherine Quinn was the winner with 20 points from Majella Cotgreave with 19 and Niamh McDermott, also with 19 points.
Kilrush Golf Club:
The men's competition at Kilrush at the weekend was the Kepak open which was won by James McSwiggan (23) with 42 points. In second place was Jim Young Senior (10) with 36 points with Noel McMahon (10) in third spot with 35 points
The ladies Moyasta coffee competition was won by Joan O'Malley (19) with 33 points from Ann Marie Donnellan (14) with 31 points and Anne Brennan (12) with 30 points.
Gort Golf Club:
The men's competition at Gort at the weekend was an 18 hole stroke event which was won by P.J. McAllen (14) with 66 from Ray Dolan (15) who returned a similar score. Tom Costello (18) was third and he also returned 66 while the gross was won by Robert McDonagh (4) with 76.
The ladies played for the club cup and this was also an 18 hole stroke competition which was won by Shauna Burke (19) with 71 from Geraldine Connors (22) with 71 and Anne Kerins (20) with 74. Jane Joyce (15) won the gross with 90.
Woodstock Golf Club:
The Masters competition scheduled for last weekend at Woodstock was cancelled due to inclement weather conditions. The competition has beeen re-scheduled for this weekend.
The seniors at Woodstock played for the Donagh Lemphiere memorial trophy on Tuesday. Winner of the singles stableford competition was Paddy Meehan with 47 points from Willie Thompson with 42 and Tony Coote with 41.
Sean Howard will serve as captain of the seniors section at Woodstock for 2022. He takes over from Brian Logue who had served in this role in 2021.
Entries for this year's autumn league at the club are now been taken and members may choose their team of four which can be made up of men and ladies with a maximum of two ladies per team. Entries must be in by 9pm on Sunday October 17.
The league will begin on the weekend of October 30/31 and will be played over five weeks and formats will include team of 4 scramble, fourball betterball, rumble, waltz and will conclude with singles (3 scores to count). Semi-finals will follow on week 6 with the final on week 7.
Arrangements are now being finalised for the annual captain's weekend away which this year will be to Westport on October 15 and 16. There will be two rounds of golf in Westport and Ballinrobe and those wishing to attend should contact the captain, Liam O'Connor
Fanny O'Deas society:
Adare Manor was the venue for an outing for members of the Fanny O'Deas society last week when the winner was Michael McMahon with 39 points from Martin Brennan with 38, John Leahy with 37, Declan Conway with 36, Paddy Corcoran with 36 and Tony McMahon, also with 36. Peter O'Leary was nearest the pin. The society's next outing will be on Saturday November 6 to Spanish Point.