*Colm Collins flanked by his sons, David, Padraic and Sean. Photograph: Gerard O'Neill
AN INVOLVEMENT with Cratloe's senior footballers is far from a chore but a rather a very enjoyable task for long-serving manager, Colm Collins.
As Cratloe put the finishing touches to their preparations for Sunday's TUS Clare senior football championship final, they do so in the belief that they should have more to show for their efforts since they became a senior football club.
"We feel that we should have s bit more won. We didn't get the rub of the green, we had injuries and we were missing key players. There is a really good appetite there now to try and win another title", manager Colm Collins said this week.
Speaking to The Clare Echo, Colm added, "This is where everyone wants to be, it's great to be there. We didn't expect to be there but thankfully we are and hopefully we will do ourselves justice on the day".
League form has never been an accurate barometer with regards to Craltoe's championship aspirations and 2023 was no different. "We had a very tough league, we struggled, numbers were tight and it was a matter of fulfilling fixtures. The league was over before we got our act together".
They opened their championship campaign with a narrow win over Lissycasey but they then lost to Kildysart and many pundits doubted if they would qualify for the knock out stage of the competition. "Things didn't look good but we had a few out due to injury and we knew that if they would be back we would be stronger. Thankfully they returned to fitness and we have played well since then," he acknowledged.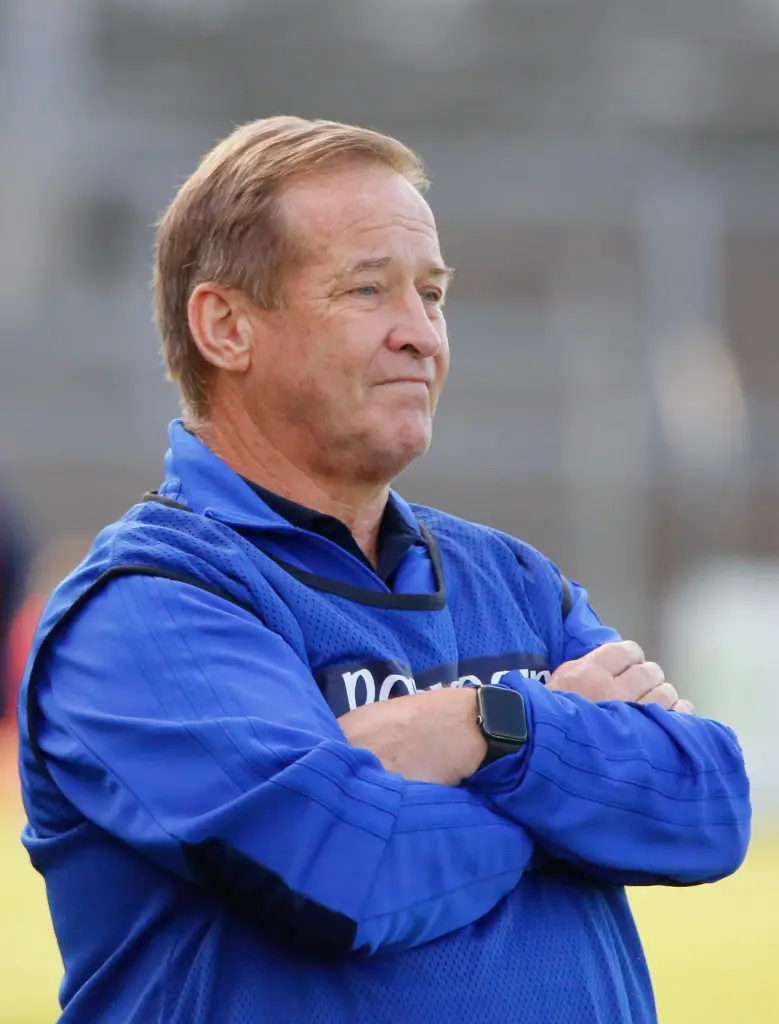 A final round win over Ennistymon in Gurteen saw the 2014 champions seal their spot in the quarter-finals. They have improved with each outing, beating Kilmurry Ibrickane and then dethroning county champions Éire Óg following a penalty shootout. "We had nothing to lose. Going toe to toe with Éire Óg is never easy but we showed up on the day and competed".
Sunday's final pits a novel pairing as the two-time champions meet St Breckan's who contest their first decider since 1996. "St. Breckan's are a good side, they have had a good few players on county panels. Their manager Declan (O'Keeffe) was with us in the county for some years and they also have Odran O'Dwyer in their backroom team. They are a good young team and they provide a formidable challenge".
For their last three encounters, Cratloe have been the underdogs whereas for the final they now wear the favourites tag. "This is a 50/50 game. Thankfully we have a clean bill of health and a full strength panel from which to select," Colm stated.
Conor Ryan's return to the panel has been "a massive lift. It came out of the blue and I didn't realise that it was on the cards. He has done well since returning and we are delighted to have him".
Also of delight to the Cratloe boss is to have former Clare defender Kevin Harnett as captain. "He has done a fantastic job as captain, both on and off the pitch. We all know what a warrior he is".
On why he continues to be involved at club level, Colm said, "I have been very fortunate to have been dealing with a great group of players with both Clare and Cratloe. When you have three sons on your tail you don't get much opportunity to rest. This is not a chore, rather very enjoyable task".
It's sure to be another busy weekend for the Cratloe boss who will travel to Doonbeg on Saturday evening to watch his native Kilmihil with whom he won a senior championship medal in 1990, play Kilrush in the intermediate championship final. "A good competitive game is expected there" he concluded.