*Podge Collins landed the winning penalty for Cratloe. Photograph: Gerard O'Neill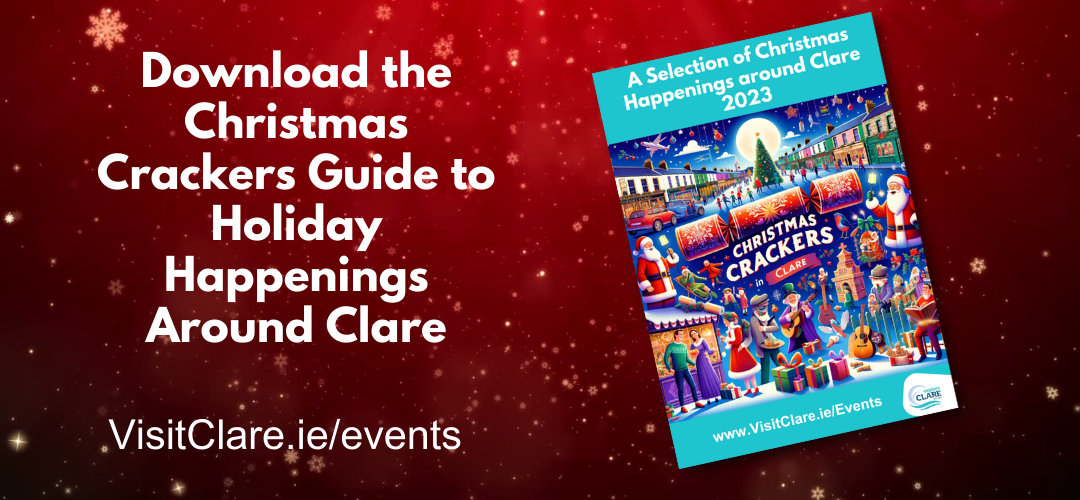 CRATLOE HAVE ENDED Éire Óg's reign as Clare SFC champions, winning on a penalty shootout.
Cratloe 1-17
Éire Óg 1-17
Cratloe win 4-2 on penalties
Venue: Cusack Park, Ennis
Podge Collins scored the winning penalty as Cratloe advanced to the county final in the most dramatic of fashion while it was corner back Liam Markham who scored the equaliser to ensure penalties decided the winner and prior to that a free from Cathal McInerney to force extra time.
In a see-saw affair with the three in a row chasing Éire Óg, Cratloe were relenting in their ability to always come back and it saw them rewarded with extra time and ultimately penalties.
How St Joseph's Doora/Barefield pushed Éire Óg to the pin of their collar in the quarter-finals strengthened the belief of all remaining teams that the champions could be defeated and this was showcased by Cratloe who despite falling six points down with twenty minutes played, fought their way back into proceedings and even the dismissal of Tommy Rooney on a red card and the subsequent numerical advantage didn't stop them in their quest.
Another poor attendance travelled to Cusack Park and few of them would have called a Cratloe victory with twenty one minutes on the clock when Éire Óg held a 0-6 0-0 advantage.
Philip Talty with a brace got them off the mark, his second score coming having won the kickout from the first off Padraigh Chaplin. Mark McInerney on ten minutes and then a fine Darren O'Brien score off his left boot extended the lead by the sixteenth minute. Cooney and McInerney brought them to the six point mark.
It took twenty three minutes for Cratloe to register a score and indeed it was a green flag. Cathal McInerney played Rian Considine through and he handpassed the ball across the square allowing the towering Conal O'Hanlon to palm it to the back of the net.
Cooney and McInerney responded at the other end before Cathal McInerney closed out the scoring with a converted free. This effort left four points between the sides and for Éire Óg's dominance it was far from reflective.
This lead was wiped out inside seven minutes of the second half. All three of the Collins brothers, Podge, David and Sean were on target along with McInerney to turn the game on its hand.
Despite the swirling change in momentum, Cratloe didn't let the dismissal of Tommy Rooney on thirty six minutes overly impact them as they showed character that had been lacking in recent campaigns.
With Cratloe having got back on level terms, a tit-for-tat encounter developed with each side adding a score, only to concede at the other end. For the final twenty plus minutes, they were level on five different occasions.
First Ciaran Russell and Cathal McInerney traded efforts before Sean Collins nudged Cratloe in front for the first time on forty three minutes only for the lively Colm Walsh O'Loghlen to reply.
Precision passing put Philip Talty bearing down on goal only for the Cratloe defence to pull him down resulting in a penalty which Mark McInerney duly dispatched to the back of the net and suddenly Éire Óg led by three points.
Sean Collins pulled one back only for Gavin Cooney to cancel it out at the other end. Then Cratloe hit three on the bounce, Podge Collins, Cathal McInerney and Sean Collins hitting the target.
Aaron Fitzgerald popped up with an excellent score which looked like it might have sealed the deal for the champions. The ex Clare defender then fouled Cathal McInerney at the other end, calls for a penalty from Cratloe were ignored and after a long period of consultation with all his officials Chris Maguire opted to award a free and issue Fitzgerald with a black card.
McInerney calmly split the posts with the free to force extra time and in between the final whistle and the throw-in, Fitzgerald's black card became a red card and allowed the Townies have fifteen players on the field but their numerical advantage was no more as Cratloe could also field their full contingent.
Éire Óg started extra time the better with points from Dara Walsh and Gavin Cooney while Shane Daniels made a save when Cathal McInerney tried to tap the ball to the net. Enda Boyce and Cooney swapped scores to leave the Ennis side 1-15 1-13 ahead at half-time in extra time.
This time round Cratloe had the brighter of starts and were level on seventy four minutes thanks to efforts from McInerney and Rian Considine.
Again Ciaran Russell stepped up at an important moment to put Éire Óg back in front with seventy six minutes played but Cratloe answered back via Podge Collins.
Captain Gavin Cooney looked to have won the day for Éire Óg and he celebrated towards the crowd after converting but Cratloe were not then yet and managed to work the ball up-field and the ball fell to corner back Liam Markham who had a tremendous effort to equalise and send the tie to penalties.
As penalties beckoned, the shootout was to be completed at the Cloister/Town End of Cusack Park with Shane Daniels and Padraigh Chaplin, two experienced players that have ended up as goalkeepers in the twilight of their careers, thrust into the spotlight.
Cathal McInerney slotted it low to the bottom right first for Cratloe, Mark McInerney who scored a penalty in normal time was accurate from the spot again. In a pin-ball like penalty, Conal O'Hanlon hit both posts before the ball bounced off Shane Daniels who was on the ground and it rolled over the line.
Save number one fell to Chaplin who stopped Colm Walsh O'Loghlen's shot. Enda Boyce made it 3-1 to Cratloe when hitting the left corner and Gavin Cooney drilled to the right corner to pull one back for Éire Óg. Further hope fell their way when Shane Daniels caught Jack McInerney's effort.
Chaplin managed to get his fingertips to Ciaran Russell's shot to push the ball off the post which meant Podge Collins' penalty was the potential match-winner and up stepped the 2014 Clare SFC winner to fire home and push Cratloe back into the county final.
Having seemed so far ahead of the chasing pack, Éire Óg never had to hit fifth gear in the group stages, it doesn't mean that they came in cold to the knockout stages but they got a wake-up call against St Joseph's Doora/Barefield, on that occasion they managed to hit the snooze button and survived but this time the alarm from Cratloe was much more difficult to quieten.
Arguably that quarter-final tie exposed old doubts that came to the surface again as despite having the strongest panel in the county, Éire Óg didn't make it count and failed to put Cratloe out of reach when leading by six points.
Under Paul Madden, they have been worthy champions and were very close to winning a Munster club title last year. Outside of their circle, they were billed as three in a row champions and possibly that hype may have infiltrated to some of their players. Their best players on this outing included Ciaran Russell, Mark McInerney and Darren O'Brien.
With tunnel vision on football following Cratloe's earlier than normal exit from the Clare SHC, they are a different proposition this year. That football focus has seen them eliminate both Kilmurry Ibrickane and Éire Óg in the knockout stages having already defeated Lissycasey and Ennistymon in the group stages.
Granted they are an ageing side but with that is experience and the self-belief that comes with it such as their football championship wins of 2013 and 2014 coupled with the hurling success of 2009 and 2014. They had an abundance of leaders when it mattered and their character came brimming to the fore. Podge Collins, Cathal McInerney, Sean Collins, Kevin Harnett, Mike Brennan and Liam Markham were those to set the way for Colm Collins' men.
Scorers Cratloe: C McInerney (0-6 4f), S Collins (0-4 2f), P Collins (0-3), C O'Hanlon (1-0), D Collins (0-1), E Boyce (0-1), R Considine (0-1), L Markham (0-1)
Scorers Éire Óg: M McInerney (1-3 1'Pen), G Cooney (0-6 2f 1M), P Talty (0-2), C Russell (0-2), C Walsh O'Loghlen (0-1), A Fitzgerald (0-1), D Walsh (0-1)
Cratloe:
1: Padraigh Chaplin
4: Liam Markham
3: Kevin Harnett
2: David Collins
7: Rian McNamara
6: Mike Brennan
5: Enda Boyce
8: Diarmuid Ryan
12: Tommy Rooney
9: Conal O'Hanlon
11: Sean Collins
23: Shane Neville
10: Rian Considine
14: Cathal McInerney
15: Podge Collins
Subs:
25: Conor Ryan for Considine (47)
13: Jack McInerney for McNamara (58)
Rian Considine on at full-time allowing Cratloe back to full fifteen
Éire Óg:
1: Shane Daniels
5: Ronan Lanigan
3: Aaron Fitzgerald
2: Manus Doherty
7: Ciaran Russell
6: Niall McMahon
4: Jarlath Collins
8: Darren O'Neill
9: Gavin Murray
12: Dean Ryan
11: Ikem Ugwueru
17: Darren O'Brien
15: Mark McInerney
14: Gavin Cooney
13: Philip Talty
Subs:
18: Colm Walsh O'Loghlen for Ryan (40)
10: Oran Cahill for O'Brien (45)
30: Dara Walsh for Collins (53)
19: Ultan Shiels for Talty (59)
26: Éinne O'Connor on at full-time allowing Éire Óg back to fifteen
Dean Ryan for McMahon (73)
Jarlath Collins for Doherty (77)
Referee: Chris Maguire (Wolfe Tones)