*Dermot Coughlan is tackled by the Collins brothers David, Podge and Sean. Photograph: Gerard O'Neill
CRATLOE's sole focus on football leaves them in a stronger position than previous outings in the last four of the Clare SFC.
For the first time since 2020, Cratloe have advanced to the semi-finals of the Clare senior football championships. "It is great to be back in the semi-finals, it was hard earned, a tough game and not one for the purists, it is great to get over the line by a point," manager Colm Collins said of their return to the last four.
To get there, they defeated Kilmurry Ibrickane, ironically the side that knocked them out at the semi-final stage in 2020.
Trying to limit the influence of Dermot Coughlan and Daniel Walsh was a key focus for Cratloe prior to facing the Bricks, Collins admitted. "There was certain parts of their game that you felt we were getting a bit of joy out of, there was a couple of players that dominated the championship like Danny Walsh and Dermot Coughlan in particular, we had to be tight on them, Dermot played very well and was in hard luck with the last free, he had been outstanding and they wouldn't have been in the game only for him, they got some great scores but that is the tough thing about freetaking".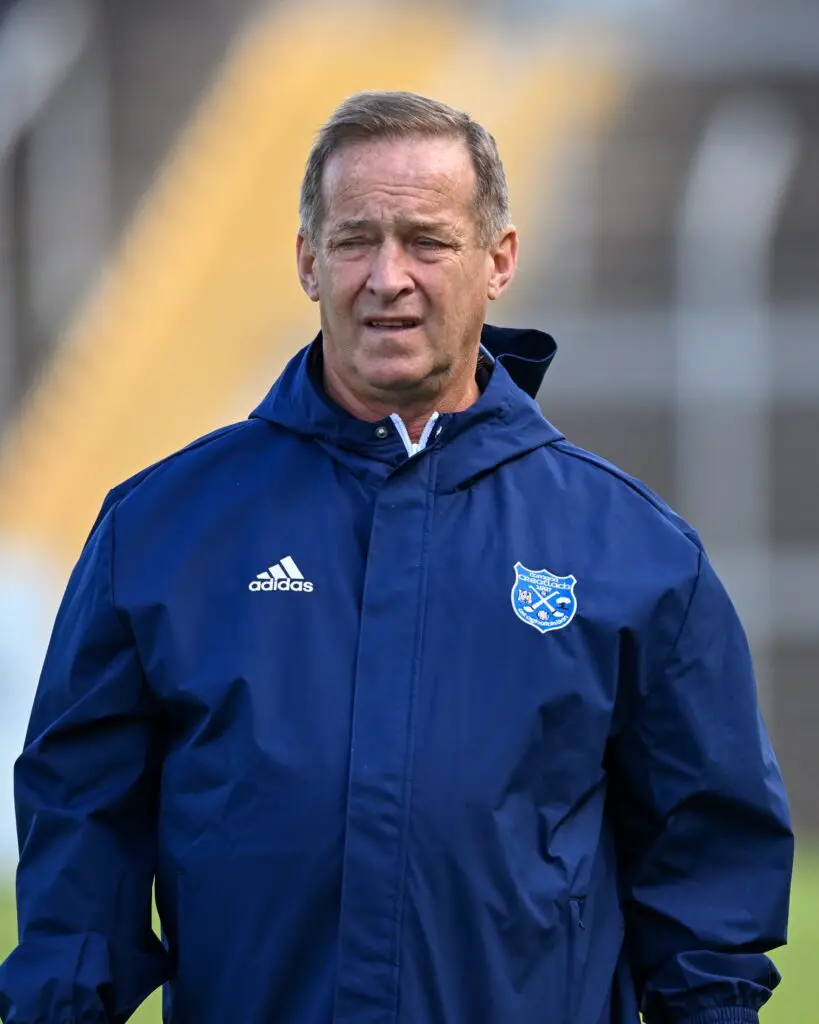 Having failed to get out of the group stages of the Clare SHC, it ensures that training is all football in Cratloe as opposed to the alternate weeks. This "is most unusual" in Páirc Mícheál Uí hEithir, Colm admitted.
He told The Clare Echo, "we've complete full preparation for football which is something completely new, every other year we'd be working off of half the sessions that other teams would be working off of, now we can't complain because they would be in great nick from the hurling, they're fit and have a great appetite but it is great to be able to work on tactics and skills, we've five more sessions before the semi-final".
As a result, the former Clare boss feels Cratloe's footballers are in a stronger position than previous years. "The other key thing is being injury free, we've a small panel and if we can keep them injury free we've a good fifteen and eighteen but we just need to keep them injury free".
Returning to the fold in their 1-7 0-9 quarter-final win over Kilmurry Ibrickane was Podge Collins, he was introduced on the fifty minute mark and will be vying for a bigger role in their semi-final tie against reigning champions Éire Óg.
On Podge's return, Colm said, "We needed to get him on the pitch, Tommy (Rooney) hurt his shoulder so we had to get him on the pitch, I'd like to have kept him for another two weeks but thankfully he had no setbacks, he should be good for the semi-final".
Diarmuid Ryan's excellent goal towards the end of the first half proved a turning point, his form plus the return of his older brother Conor has also lifted spirits in South Clare. "He is a good guy, Diarmuid has been outstanding for us, he has a great engine, fierce honest and gives us everything, we're delighted to have him, his brother Conor is almost there but just has a couple of niggling injuries so hopefully he will be back for the semi-final, it's great to see him back because he has had a tough time".