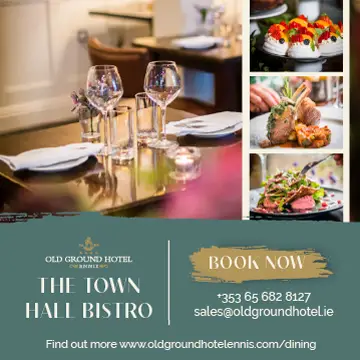 A French/Moroccan style cafe that serves amazing food
Located n the busy Market Square of Ennis, LeCroque offers French style sandwiches and Moroccan style cuisine. LeCroque is run by Fatima and John who recently moved to the Market from Parnell street.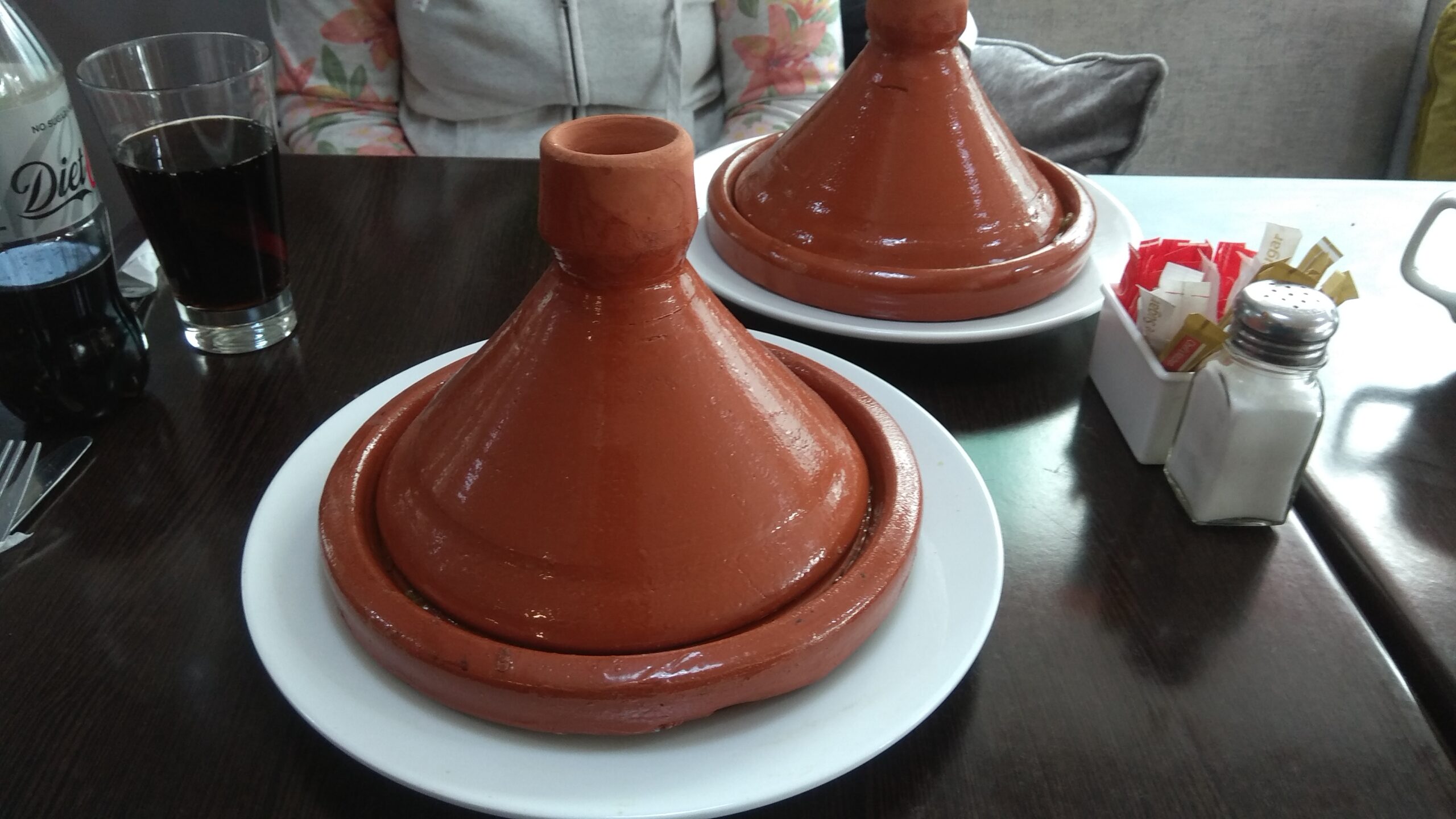 We arrived at LeCroque around 1pm to have some lunch and were greeted by their friendly staff and showed to our table during a busy lunchtime. LeCroque offer two unique menus as well as some tasty specials. One menu offers LeCroque sandwiches. Croque monsieur sandwiches are a popular french style which translates to mister crunch, LeCroque have several variations of this toasted sandwich. Croque, which means to crunch or bite, also serve a selection of amazing Moroccan dishes, salads, sandwiches and cakes. So whether you are looking a classic Moroccan tagine or just a coffee and bun LeCroque covers everything.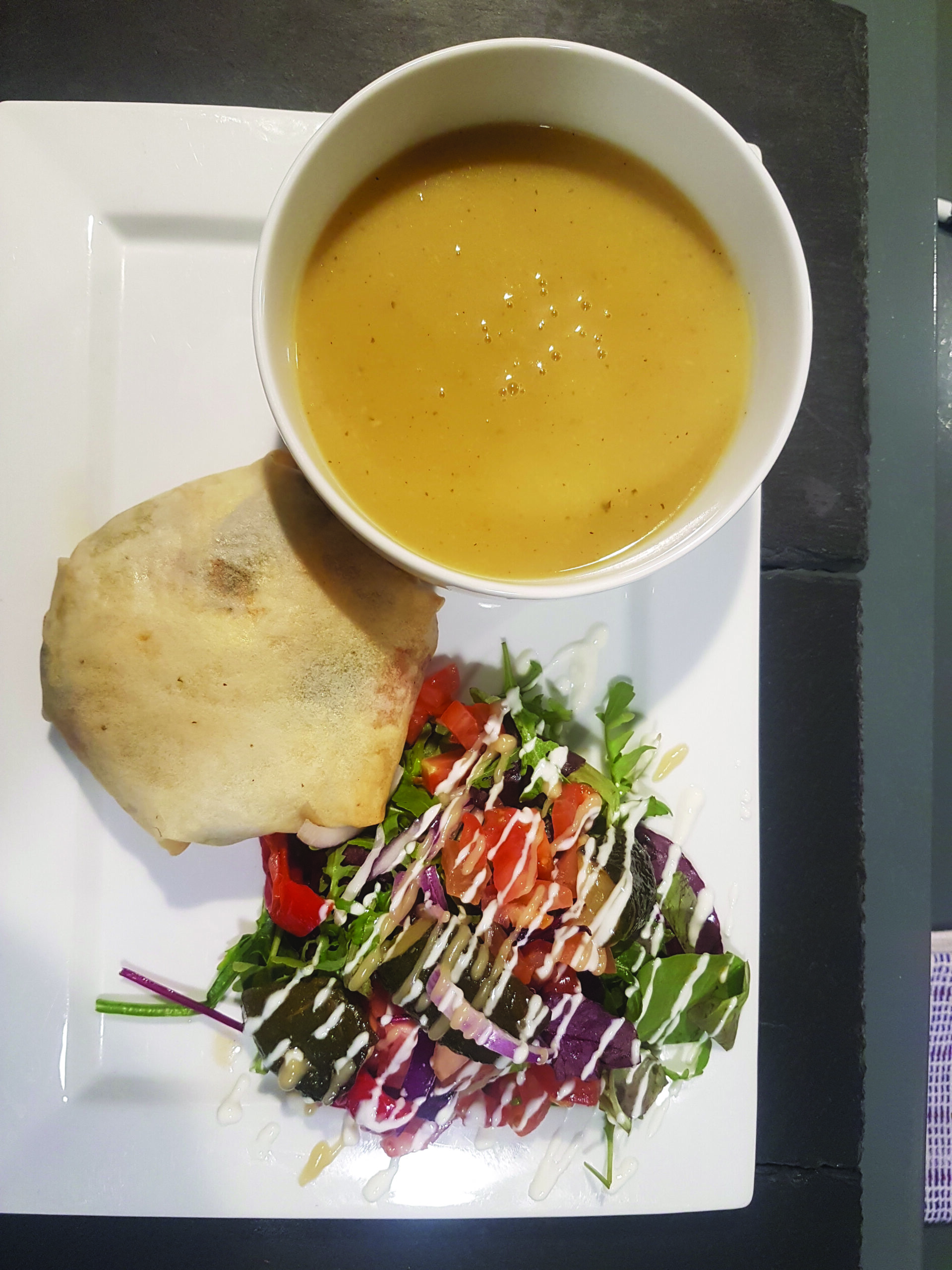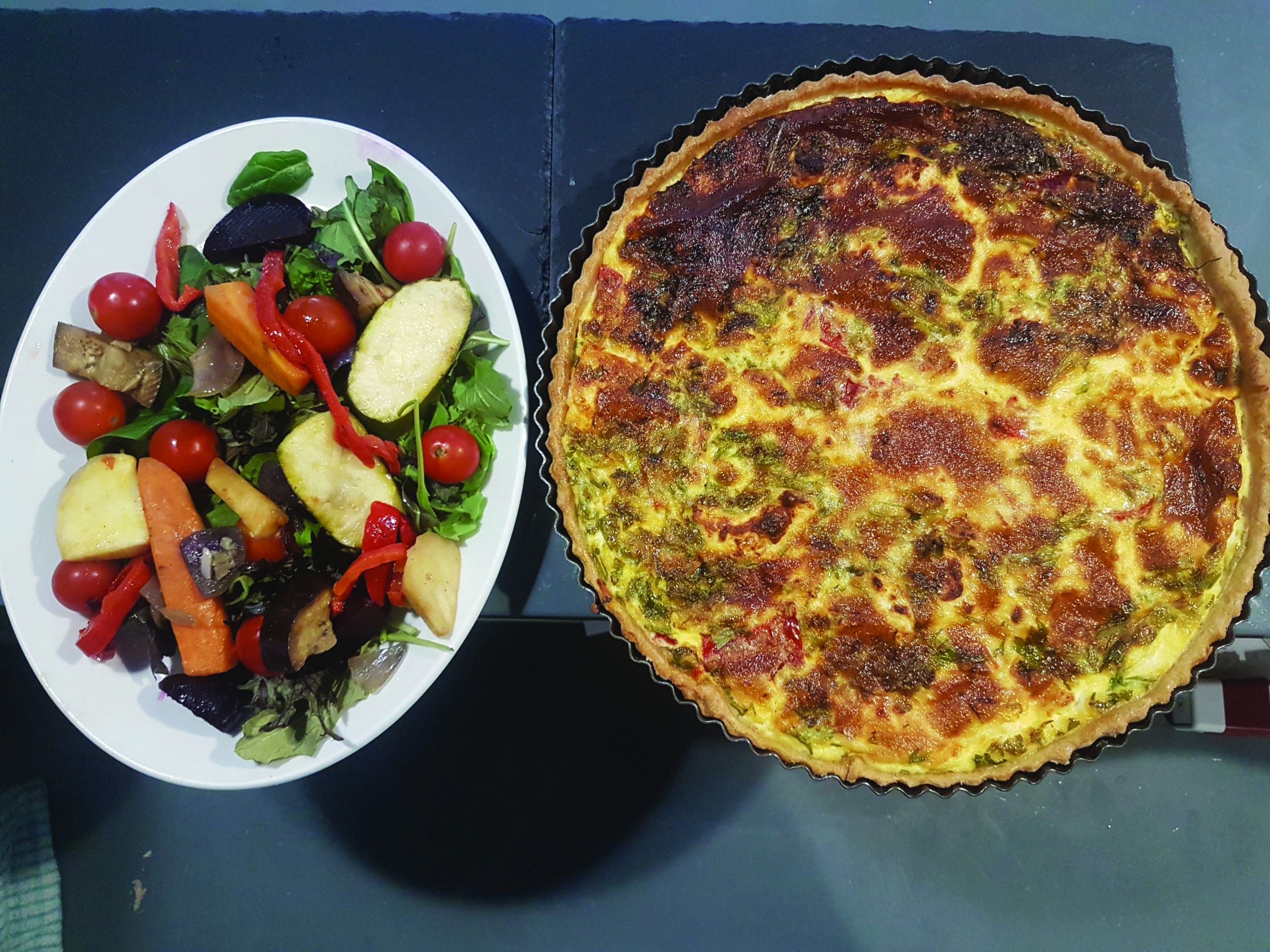 Moroccan cuisine is often underrated, in my opinion, with one of my favourite dishes being beef or lamb tagine. A tagine dish receives its name from the pot it is cooked in. Seen in the bottom right of the page is this odd shaped pot. The traditional tagine pottery consists of two parts: a circular base unit that is flat with low sides and a large cone- or dome-shaped cover that sits on the base during cooking. The cover is designed to return all condensation to the bottom. That process can be improved by adding cold water into the specially designed well at the top of the lid. This process results in beautifully tender meat which I received in LeCroque. Moroccan cuisine is typically a mix of Berber, Arabic, Andalusian, and Mediterranean cuisines with slight European and sub-Saharan influences. Like the Indian dishes the Moroccan dishes also have a stigma attached to them thinking that they are spicy and would be too hot for the pallet, however this is not true at all. The dishes LeCroque serve do not carry any heat so don't be afraid to try them.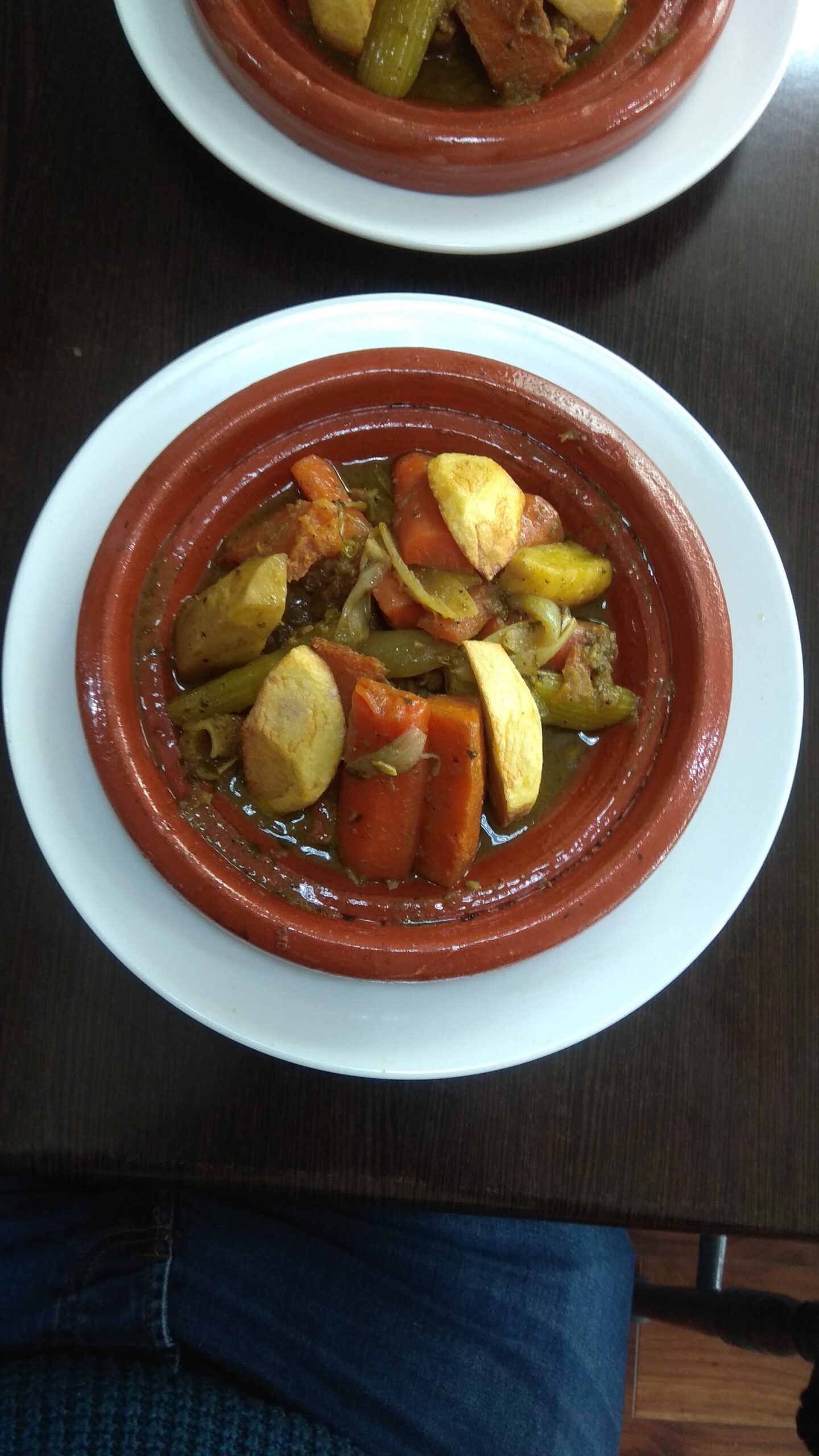 DISH OF THE Day: Beef Tagine and couscous
As I mentioned above this is one of my favourite dishes partially because I love any dish that's has particularly tender meat. This dish has several variations and ways that restaurants will make and cook it but I must say LeCroques beef tagine was the best I have tasted. John explained that he uses the tougher cuts of beef and cooks slowly to make the beef as tender as possible. In this case he used beef shin which was just melt in your mouth stuff. This was served with carrot, parsnip, potatoes, celery and onion. It is essentially a stew but Moroccan style. These were then cooked in a thin sauce flavoured with herbs and spices such as turmeric, saffron and parsley. Although I did describe it as a stew it is quite delicate and paired with a light fluffy couscous it makes the dish feel like it could be eaten on a cold winter's day or a warm summer's day.
Lecroque also served other specials on the day such as chicken pastilla, Moroccan soup, Beef tagine, Portobello mushrooms and Feta cheese quiche.
LeCroque offer an amazing variety to suit every taste. I will most definitely return for a Croque Monsieur or another beef tagine. Whether you pop in for a cup of coffee and slice of cake or something more you will not be disappointed by the cuisine served at LeCroque.