*Photograph: John Mangan
Ireland's recovery rate from COVID-19 is now at 90% while 17 more deaths and 73 new cases have been recorded in the country.
In what was the highest amount of new cases this week, officials from the Health Protection Surveillance Centre confirmed that 73 people have tested positive for COVID-19 in the past 24 hours. Saturday saw a daily increase of 76. 24,803 confirmed cases have been recorded since the outbreak of the virus.
An additional 17 people have died bringing to 1,631 the total amount of lives lost due to the Coronavirus. One death had been de-notified by the HPSC. Five more ICU admissions have been recorded in the past 24 hours.
No new cases have been recorded in Co Clare as of Monday. 322 have tested positive for COVID-19 since the outbreak of the virus. No detail on the amount of recovered cases has been forthcoming from the Department of Health.
Kilkenny 336 (+2)
Clare 322 (0)
Roscommon 319 (0)
Kerry 308 (0)
Longford 281 (0)
Laois 258 (+1)
Wexford 216 (-1)
Carlow 152 (0)
Waterford 151 (0)
Sligo 129 (0)
Leitrim 82 (0)#COVID__19 17/26 counties with no increase.

— Páraic McMahon (@thepmanofficial) May 27, 2020
90% of confirmed COVID-19 cases have recovered, Dr Tony Holohan told Wednesday's press briefing but cautioned, "We cannot afford to stop the hard work involved in suppressing this virus".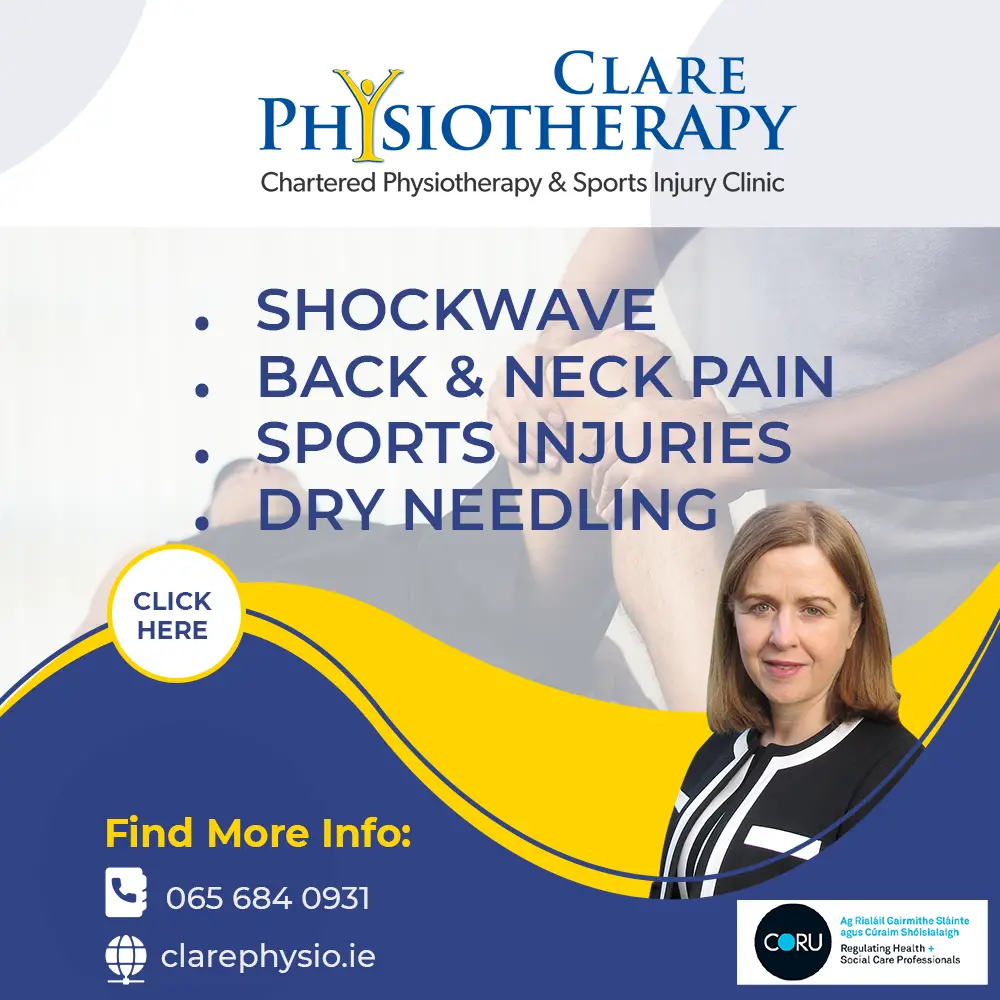 Three new clusters in residential settings such as nursing homes have been recorded in the space of 24 hours while since Saturday two more Direct Provision residents have been diagnosed with the virus, Dr Holohan refused to give the location of where these individuals were staying.
The amount of deaths in Irish nursing homes has not surprised the Chief Medical Officer "considering the experience other countries have had". He stated that 62.5% of the country's deaths are from residential care facilities and added, "if we reduced that it would lead to more deaths in the community".
HSE National Clinical Advisor and Group Lead for Older Persons, Dr Siobhán Kennelly said they will not know "until we're well out the other end" what brought COVID-19 into nursing homes. "We are going to analyse and look at individual cases," the first people to be informed of such analysis will be families.
An update on e-learning policy for secondary schools was published by the Department of Education on Wednesday. When asked if this indicated that e-learning would be recommended for schools from September, the Chief Medical Officer said "that it is a matter for schools individually".
5km restrictions are "helping to reinforce measures of staying at home," Holohan said in response to queries that it was forcing people in urban areas into crowded situations. Its justification is firstly for the suppression of the disease, he outlined. "There are the measures we have chosen and they have been effective". No evidence or guidebook influenced the decision.
Amarach public opinion research carried out on behalf of the Department of Health, published on Monday 25 May revealed that 61% of Irish adults believe the possibility of a second wave in the country is 'likely to very likely'.