*Shane Punch stands over a free for the Minor A winning Corofin/Ruan side. Photograph: Burren Eye Photography
Retired President of Clare GAA, Padraig Mac Mathúna has voiced his frustration with the lack of underage GAA coverage within the county's local media.
In his final address as President, Mac Mathúna expressed his disappointment with the insufficient amount of coverage given to underage GAA by all media outlets in Co Clare. "I am disappointed our underage games got very little coverage this year, I don't know why this was the case," he stated.
Munster Council in 2013 honoured the Ennis resident with a Distinguished Service to the GAA Award.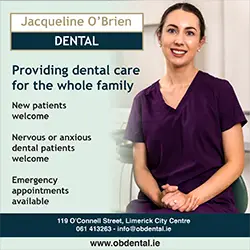 Speaking at the County Convention, the former Clare County Council employee shared his appreciation with the County Board for giving him the "honour" of the Presidency for a three year tenure.
He revealed that the highlight of his term occurred in 2020 when he received an invitation from Clare GAA Secretary, Pat Fitzgerald to attend all club championship games in Cusack Park. "I made full use of the offer and saw 29 games in August and September of this year. I was very impressed by the efficient and professional manner with the way it was ran".
Mac Mathúna felt it was "a worrying aspect" to see the amount of amalgamations within the county. "I am afraid that if this trend continues, some parishes are likely to lose their identity".
Outgoing Chairman of Clare GAA, Joe Cooney described Mac Mathúna as "one of the all-time greats". The O'Callaghans Mills man added, "Anytime I go to Cusack Park you are there, the commitment to the shop has been brilliant and I thank you for your contribution".