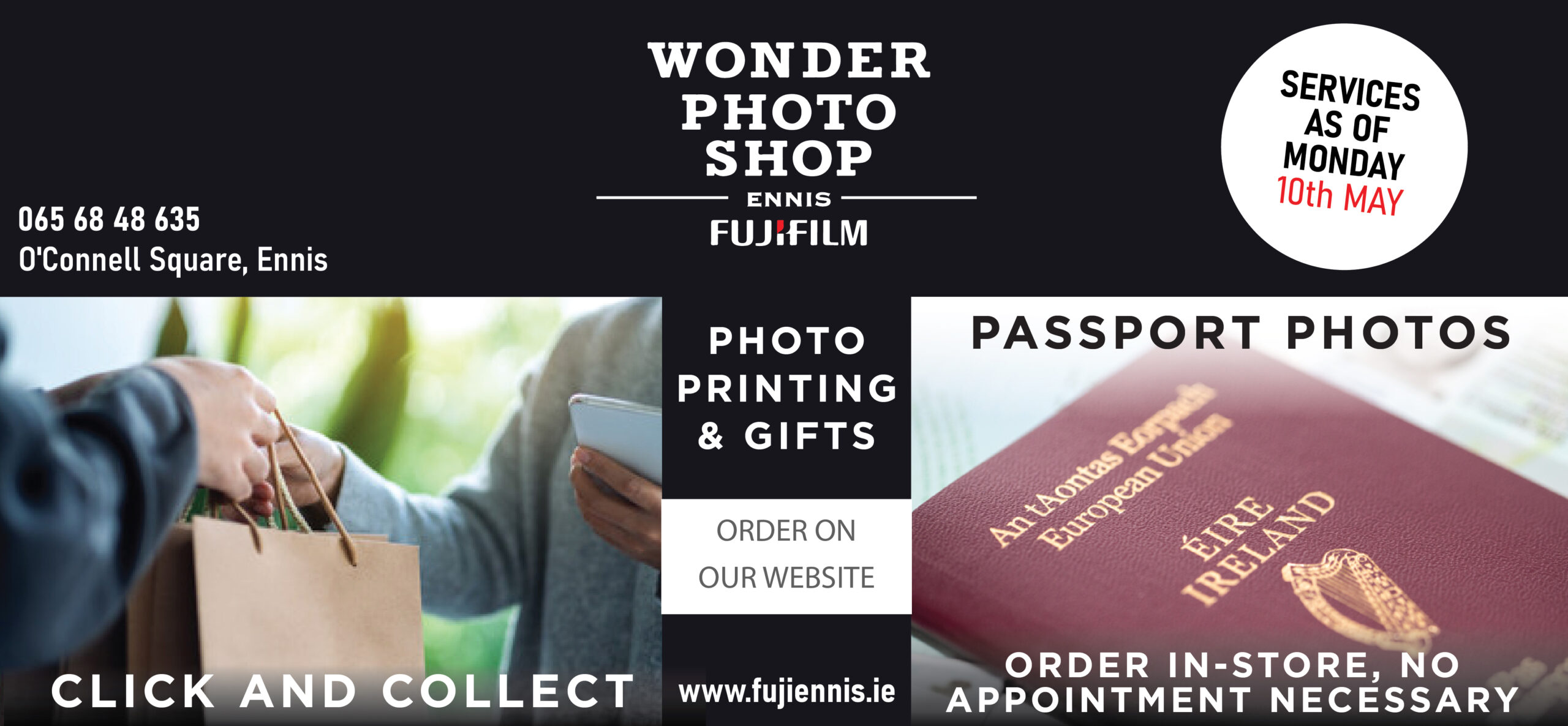 Dog thefts within the county have increased by forty per cent in recent months, the severity of these thefts has sparked nationwide concern amongst not only dog owners but the general public alike.
A surge in the market for dogs and the temporary constraint placed on legal puppy farms throughout the lockdown has meant that asking prices for pooches has skyrocketed, with high paying purchasers and a heightened online presence of dogs, fuelling the fire. Frankie Coote has been the county dog warden for the last 22 years, taking over from Andie MacDonald's thirty-year tenure.
Before taking on this position, Frankie worked as the kennel person for the pound and in the previous four years his focus has narrowed from all animals, to the control and licensing of dogs within Clare. Frankie speaks to The Clare Echo about the recent spike in dog thefts, heeding some words of warning along with some valuable advice.
Normally, an individual would pay €200 for a Terrier or Jack Russell. Nowadays, such a purchase would run you somewhere in the region of €1,000 to €1,200, with the cheapest ones being listed at €600, Frankie tells. As long as there is a market, prices will remain astronomical and dogs will be stolen.
Puppy farms, formally known as dog breeding establishments, were unable to travel to sell dogs, nor were individuals able to travel to them to buy dogs. As a result, people looked to DoneDeal and the internet in order to purchase dogs. This site is not ideal for animals, he contends. The demand rose and now prices are through the roof for dogs. Much burglaries in houses, people wouldn't be doing it unless there were demand for it, he added. Years ago, dog thieves would single out springers, Yorkshire terriers or Labradors, but nowadays they are taking all types of dogs, Frankie admits.
Every second day, reports are being registered to Frankie concerning stolen dogs, but he believes that DoneDeal's decision to stop selling dogs and some vigilance from potential buyers, will temper the storm.
On the method employed by a network of highly organised thieves, Frankie tells, "I had a woman ring me and tell me that someone had put a cable tie on her gate. What's happening is that couples have been going around, as has been witnessed and reported, who would drive around the county. They wouldn't take any dogs, but they would mark where they would see dogs and then pass on the info to people who would see the cable ties or chalk mark on the wall and then take the dog. I've also had reports of two individuals in Miltown who were looking for dogs using a drone. Unfortunately, young lads started copying this as a joke. One thing that I would like to express is that for some people, it's the very same thing as someone going in and taking a child out of the house. They are devastated at the thought of never seeing their dog again."
"Proving things and knowing things are two very different concepts. Believe it or not, I know families in Ennis who have spent all their lives stealing dogs and selling dogs. The way they do it is, if they have family in say, Roscommon, the dogs they steal here will be in Roscommon tomorrow. The dogs they steal up there, will be here tomorrow. When we go looking and find six springers as opposed to six terriers, which was what was reported, there is nothing we can do. It is too late by then. That's why micro-chipping is so important. Everywhere we go now, we have suspicions. If you go in and micro-chip, it adds to the great success we have had in getting dogs back to their owners. They'll steal a dog and when they find out he is micro-chipped; they will just abandon him somewhere. Two weeks ago, there was an English bulldog worth €4,500 euros which was stolen in Killaloe, and a very nice guard put out a checkpoint and low and behold, the dog was abandoned a few miles away."
Frankie, although Dog Warden, does not have the authority to stop and search cars or property. When a formal complaint is made, he will subsequently forward it onto the Gardaí. If a dog is stolen and the owner fails to report it within five days, it will become the property of the council where it is sent to a rescue or rehomed. In addition, if you find a dog and it is not reported within five days, Frankie has the power to make you the legal owner.
People make mistakes when their dog is stolen. They are asked a couple of questions. The first being, is your dog microchipped? The second, is the dog licensed? If not, Frankie tells, it doesn't give anyone the right to steal your dog but makes it very difficult to get it back. The licensing fee is €20 per year, which is a stipulation under the law. A serious issue is people micro-chipping their dogs but failing to register the chip. If the dog is stolen and microchipped but not registered, they can then register the dog to themselves, Frankie warns. Having a photo is also essential in recovering a stolen dog, he informs.
To conclude, Frankie offers some hard-hitting advice to attentive dog owners, "because of the actual fact that they are coming into your property now, you wouldn't be leaving a dog in your front garden if you are going away. Also, ensure they are secure by night. Ensure that your dog is micro-chipped, have a record of it and photo of the dog. Have it licensed, that is your proof of ownership. Also, don't go jumping the gun, thinking that just because someone is at your house, they are after your dog. Maybe their car is broken down or they are looking for directions. We don't want people attacking others. These people are out there. If anyone is aware of dogs suddenly appearing in an area, give me a ring and I can check it out."