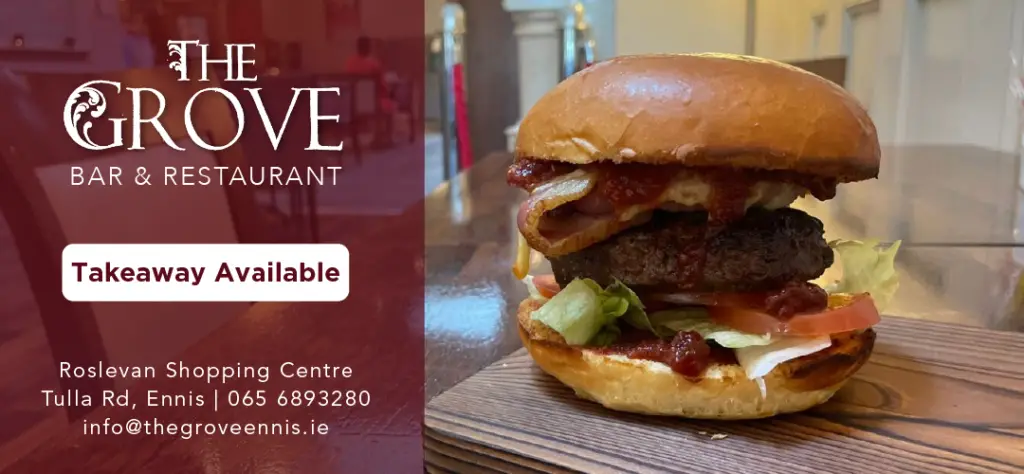 *A special meeting was held on Friday to adapt the Budget. 
A €151.8M BUDGET has been adopted by Clare County Council
Elected members on Friday unanimously voted to approve the 2023 Draft Budget which has a total expenditure of €151,865,355 and a forecasted income of €99,486,105. An increase in of €13.2m in spending has been sanctioned with last year's budget forking out €138,630,433 with the Council bringing in €145,582,188.
Road transport and safety (€40,566,632), housing (€28,914,907), development management (€24,241,942), environmental services (€17,296,619), water services (€14,457,802), miscellaneous services (€12,967,416), recreation and amenity (€12,647,435) plus agriculture, education, health and welfare (€772,603) make up the expenditure by service division.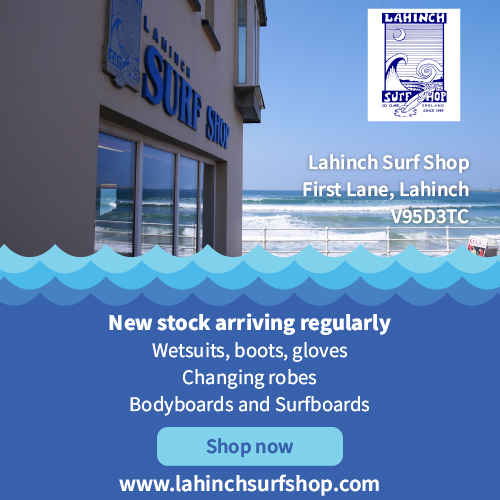 Improvement and maintenance of roads has a big cost with three primary areas, local roads (€22.6m), regional roads (€9.2m) and national or secondary roads (€3m).
Within the housing section, the RAS and leasing programme amounts to a total of €11m, maintenance of existing local authority stock adds up to €4.7m with €3.2m set aside for the administration of the homeless service, €187,915 is earmarked for Traveller Accommodation Management.
Among the items covered in development management are tourism development and promotion (€10.4m) with €8.5m of this for tourist facilities operations.
An additional €1.9m has been allocated to counteract the rising costs in the energy market.
In Pat Dowling's Chief Executive Report, the €99m income is split between road transport and safety (€28,647,315), housing (€25,540,965), development management (€14,053,054), water services (€13,658,126), miscellaneous services (€13,363,036), environmental services (€2,367,791), recreation and amenity (€1,446,540), agriculture, education, health and welfare (€409,278). Up to €60m of the income is from grants, subsidies, bodies and Government departments while €9.5m is obtained in rents from houses.
There is no provision in the budget for the Shannon Heritage Due Diligence Project with the local authority still in talks with Shannon Airport Group and Government departments on the potential takeover of Bunratty Castle & Folk Park, Knappogue, Craggaunowen and a gift shop at the Cliffs of Moher.
Commercial rates will not be increased, there had been concern that a rise would be passed for the second year in a row but talks over the past month between the Corporate Policy Group (CPG) instead opt to pull the funds from elsewhere. The Council will obtain a total of €41.4m via commercial rates. The recoupment of rates from Moneypoint will be paid back to the Council next year.
One of the key sources of funding for councillors to offer financial aid for local projects, the General Municipal Allocation has been reduced by a total of €1.27m.
Addressing the budget meeting, Dowling cautioned elected representatives not to "underestimate the scale of the challenges faced by Governments all over the world in coping with events that have changed our society on a permanent basis. The magnitude of climate change, war, effects of the pandemic and more have humbled us to life and all its frailties". He added, "Clare County Council has demonstrated its flexibility to adapt during the toughest of circumstances. We will continue to be adaptive, responsive and exemplary". He made reference to the Government's €6.3bn Budget was made as he pointed out the impact of inflation and the war.
"For over 25 years leading up to 2016, Clare County Council carried a deficit and a loss on its budget, at its height this was accumulated with a loss of over €9m, in 16, 17, 18, 19 & 21 we returned a balanced situation with small surplus, we're determined not to slip back, the climate is difficult but we must stay on an even keel," Dowling outlined.
Head of Finance, Noeleen Fitzgerald detailed that capital expenditure has risen "exponentially" while she said the core items consider when drafting the budget were inflation, interest rates, the energy market, post COVID environment and supporting the business community. "It is a very challenging year to deliver a balanced budget," she stated.
Each of the Strategic Policy Committee (SPC) Chairs, Cllr Gerry Flynn (IND), Cllr John Crowe (FG) and Cllr Pat McMahon (FF) addressed the meeting while Cllr Joe Killeen (FF) deputised for Cllr Pat Hayes (FF).
Importance of a balanced budget was stressed by Cllr Joe Cooney (FG) and Cllr Flynn when they proposed and seconded the adaption of the budget. "Putting a balanced budget in place don't be easy, we're well aware. What we're hoping to achieve in 2023 is outlined and if we're to achieve that it is important to put a balanced budget in place, proposing draft budget here in front of us to go forward as the draft budget for 2023," Cllr Cooney commented. "Yes there won't be enough paint to go around for everyone," Cllr Flynn acknowledged.
Clare's longest serving elected representative, Cllr PJ Kelly (FF) recalled, "in the past I've been present where we had deficit budgets, they were difficult times and I don't question the wisdom of the people who took the decisions at the time to do so, we're in a very difficult position here today. Rural councillors are in a particularly difficult situation, on one hand we don't want to increase the rates and the other hand we don't want to reduce benefits to rural communities, it's a poisoned chalice".
Disappointment with the cut to community groups was voiced by Cllr Cillian Murphy (FF) who believed commercial rates should instead have been increased to avoid reducing the GMA or community support grant. "More than many, I understand the challenges of running a small businesses in this county, I helped to run a restaurant for nearly thirty years, nobody likes to see any bill get bigger but the increase of this scale was marginal, it would equate to a rounding error for many businesses, the decision is an optics exercise and will have impact on many communities".
Kilrush based, Cllr Ian Lynch (IND) also raised concerns with the drop in GMA and community funds. He felt councillors should have longer than a week to study the final drafr of the budget.
An appeal for the Council to help regenerate the county's towns and villages was made by Cllr Joe Garrihy (FG). "I am very concerned about the optics and the thinking of having an impact on rural funding, we can be agile in this and give a commitment that we're going to support our communities more especially our towns and villages".
In March, Cllr PJ Ryan (IND) will celebrate fifty years in business and he felt it was time to give businesses a break by not upping the commercial rates. "It wasn't easy and it was a very hard to make a decision to cut back on community grants, it is something we never like to do and if possible we'll try avoid it". He added, "I always dread an increase in rates because it's hard to find money. If we increased rates, businesses would have been on an upward spiral again, it is time to give them a chance, there was a 3.8% increase last year, I think the proper decision was made this year".
A similar viewpoint was espoused by Cllr Pat Daly (FF). "I don't care if its 1%, business people paying property tax and a lot of payments, they can't pay anymore". He said it was "very disappointing" to see the GMA reduced and asked if additional monies be made available to the Council during the year that the GMA be topped up.
Increased budgets for local roads maintenance and proposals for affordable housing schemes in Shannon and Ennis were praised by Cllr Killeen who was also 'very disappointed' with community funds getting cut.
"We were presented with a Hobson's choice in this budget, while I would feel with some of the sentiments expressed, at the same time it is disappointing that community grant aid for whatever projects be affected by it may not happen. At the end of the day, I think we have done the right thing," said Cllr Michael Begley (IND). "It is populist to go with the flow, I think we may be making the wrong decision," Cllr McMahon remarked.
Clarity was sought by Cllr Kelly on what may happen if "unexpected savings come to light or if the Government develops a conscience for rural Ireland". Dowling in response stated, "What's been proposed is no different to any other year, we can only operate on what is in front of us today. Things could deteriorate. If matters arise, we will deal with them as they arise".