*Cllr Clare Colleran Molloy. Photograph: Eamon Ward
Strong criticism on the make-up of the taskforce responsible for introducing the temporary mobility plan in the town was voiced by elected representatives of the Ennis Municipal District.
Speaking at a special meeting of the Ennis MD, Cllr Clare Colleran Molloy (FF) hit out at "a deficit" of public representatives on the taskforce and stated that the Mayor of Ennis, Cllr Paul Murphy (FG) was "overburdened" in trying to reflect the viewpoints of all councillors in the District.
Conceding that it was her recommendation for Cllr Johnny Flynn (FG) to be the sole representative when the Taskforce was established, she also outlined that businesses who are not members of the Ennis Chamber of Commerce should be included on the committee.
A "wide variety" of personnel and industries are represented on the taskforce, Cllr Ann Norton (IND) believed. She along with Cllr Mary Howard (FG) sit on the body on behalf of groups external to the Ennis MD while Cllr Murphy represents the Municipal District on the taskforce.
Clare's youngest councillor, Mark Nestor (FF) admitted he had a "major issue" with the taskforce. He said the biggest issues facing the town were being decided by individuals that were not chosen by the public. "I might as well have sat at home last May instead of contesting the local elections. If it continues, every Ennis councillor should be on it".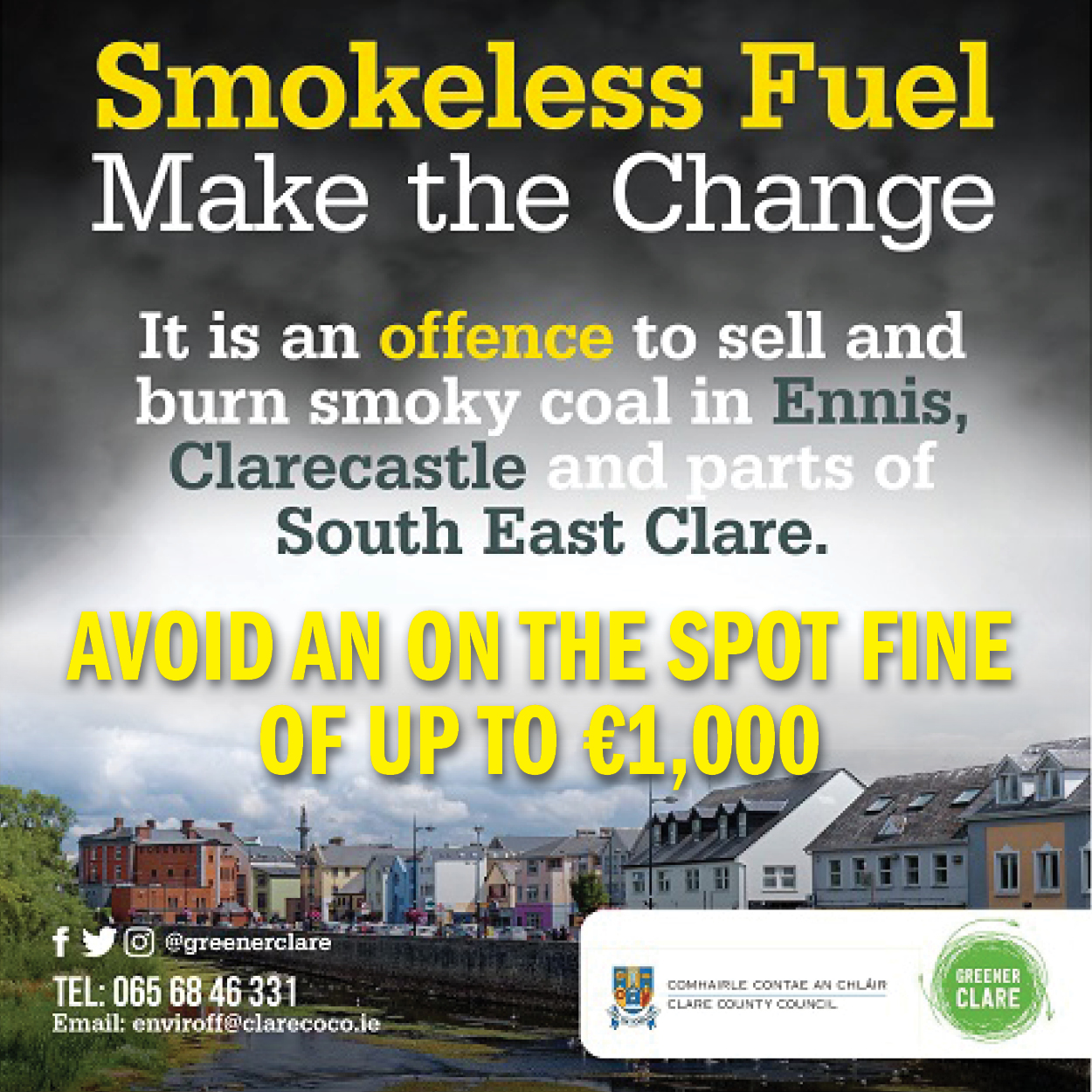 Both Cllr Norton and Cllr Howard criticised Colleran Molloy's comments and stressed that they were also acting as county councillors while sitting on the taskforce. Howard described the remarks of Colleran Molloy as "patronising".
A review on the make-up on the taskforce will be conducted, acting senior executive officer, Leonore O'Neill confirmed as she insisted a broad range of personnel representing different sectors made up the committee.