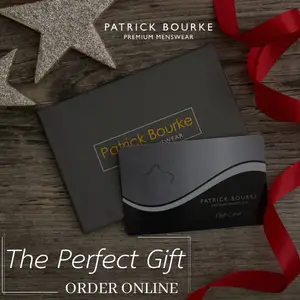 *Photograph: John Mangan
Mixed views have been expressed by Ennis councillors on an appeal to reinstate ten parking spaces "in the commercial heart of the town".
Division resulted following Cllr Pat Daly's (FF) proposal that the Ennis Municipal District reinstate ten premium parking slots at Bank Place between AIB and the Post Office.
As part of the COVID-19 Temporary Ennis Town Centre Mobility Plan, bollards were installed in Bank Place initially, they were later replaced by planters "to improve the aesthetics". Senior executive officer, Leonore O'Neill noted that Bank Place was very busy with queues of people trying to access both AIB and the Post Office.
Measures introduced which allowed parking at one side of the road but not at the other at Bank Place did not make sense to Cllr Daly. He told the September meeting of the Ennis MD that he recently measured the width of the footpaths on either side and they were 1.7m. "I've nothing against planters or flowers but it's not the appropriate place for them, this is the commercial heart of the town".
Social distancing is not being adhered to people by in the queues, Cllr Johnny Flynn (FG) stated as he supported the "spirit of the motion". He added, "We need parking back in Bank Place, we are short of spaces for people to come in and get their pensions".
Unhappiness is being expressed by constituents with regards to the mobility plan, Cllr Clare Colleran Molloy (FF) acknowledged. She suggested that Abbey St be opened up to cater for more parking. She admitted that she was keen to support the motion but could not second it unless leading health officials detailed social distancing of less than 2m was sufficient.
Prior to the implementation of the plan, O'Neill outlined that they were contacted by AIB with concerns on how they could manage a queueing system. "The risk dictated by the queuing at that area which was high at the outset and continues to be," influenced its implementation. The matter will be kept under review, the Council official confirmed.
"I do agree with what Cllr Daly is saying, they are premium spaces. If it came down to 1m would it be possible to implement what Pat is saying," Cllr Mark Nestor (FF) questioned.
This prompted Cllr Flynn to second the motion on the basis of 1m being allowed and then on the basis that face coverings be compulsory for personnel queueing. "I see no danger there. People are queuing up for the Post Office. All people want to do is park their car. I understand the difficulties that this mobility plan is causing members of the public," Daly responded.
Opposition to the motion was voiced by Cllr Mary Howard (FG). "The whole idea behind it was for people to come to town and feel safe," she commented of the Mobility Plan. "We've a medieval town with narrow streets, we have to acknowledge that. People are still frightened about coming into town. I don't see it changing because the numbers are going in the wrong way. We want Ennis to be a safe place to visit".
Mayor of Ennis, Cllr Paul Murphy (FG) agreed with his party colleague. "The Mobility Plan is a living plan, it will be adapted if necessary. We have to adhere to the social distancing rules".