A temporary speed limit has been suggested in Ardnacrusha by county councillors who have highlighted their frustration with the speed used by truck drivers in South Clare.
Cllr John Crowe (FG) proposed that a temporary speed limit of 50km/h for rigid trucks and 40km/h for articulated trucks be introduced on the L3056 leading from Bobby O'Connell & Son's Quarry.
He explained, "This is required due to the excessive speed these vehicles travel at on this road and a concern for the safety of all road users. The provision of a temporary speed limit on Heavy Goods Vehicles will dramatically improve road safety on this busy road".
In response, senior executive engineer Tom Mellett detailed that the location would be placed "on file" for consideration at the next national speed limit review for Clare. "In the interim an examination of the location will be carried out to assess if specific safety measures are warranted and this assessment will include a review of accident data".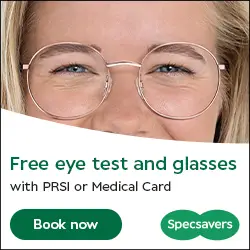 Following the examination, an application for Department of Transport funding as part of a low cost safety scheme will be made if certain criteria are met, he added.
"This particular quarry is a very busy quarry and the amount of trucks going and coming from it daily is quite high," Cllr Crowe stated. Speaking at a recent meeting of the Shannon Municipal District, he flagged that the road was narrow with "a lot" of dwellings situated on it.
Residents are finding it difficult to get onto the road, Cllr Crowe continued as he said that truck drivers need to slow down.
Support for the temporary speed limit came from Cllr Pat O'Gorman (FF) who indicated that the road number showed "it is very narrow". He flagged that "an awful lot of slow movements" occur on the route and added that there are plenty of children and elderly people "coming and going".
A belief on why high speeds were evident from the truck drivers was provided by Cllr PJ Ryan (IND). "Some 'hackers' are paid per load, they are going to do as many as they can per day, to do that they are upping their speed which is creating problems in the area". He suggested the local authority speak with the owners of the quarry.