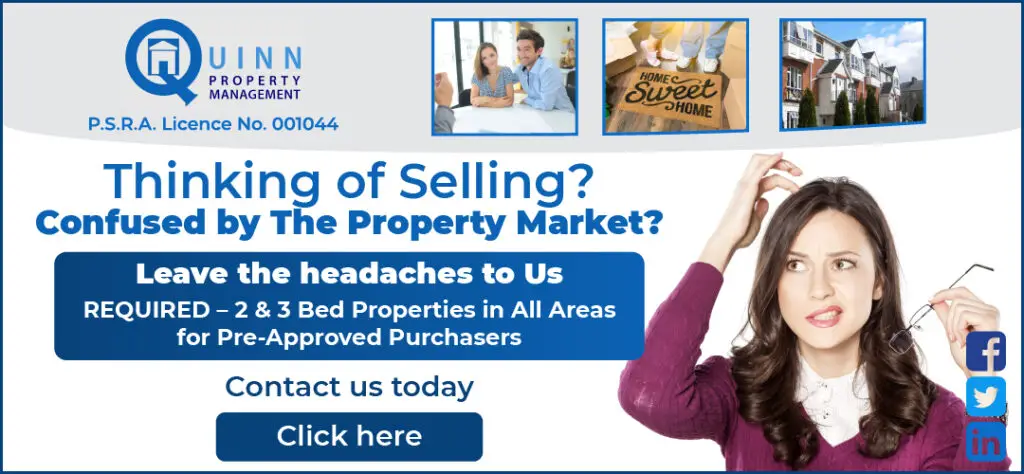 *Minister for Housing, Local Government and Heritage, Darragh O'Brien TD, walking through the Cnoc na Scoile social housing development, Ashline, Ennis, with (L-R) Anne Haugh, Director of Social Development, Clare County Council, Cathaoirleach of Clare County Council, Cllr Tony O'Brien, and Pat Dowling, Chief Executive, Clare County Council. Photograph: Eamon Ward
CLARE COUNTY COUNCIL WILL only build two houses this year but remain on track to exceed social housing targets.
Last year, the County Council exceeded the social housing delivery target as set out in the Housing for All plan, by providing 256 social housing units of which 121 were from the Council's own capital projects and 69 units were from directly acquired turnkey developments.
As the housing crisis ravages on, the Council will have "a fallow year" in terms of delivery of new properties but will still exceed targets.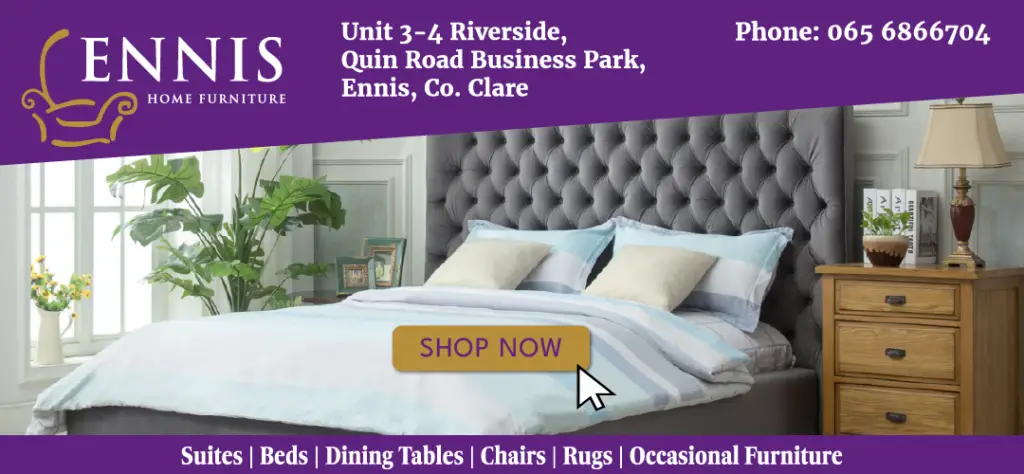 Speaking at a public meeting in Ennis, Cllr Gerry Flynn (IND) who chairs the social development strategic policy committee (SPC) which has responsibility for housing acknowledged 2023 would not be as productive in terms of bringing new houses on stream.
He stated, "This year will be a fallow year, we will only build two houses, I think there are five to be renovated in Kilrush, we'll have about 38 houses coming in from Approved Housing Bodies. Next year, we will have 138 houses built, you have fallow years, last year was a good year and we had 150 houses built, you have good years and then bad years, this is a bad year".
Among Flynn's colleagues in the SPC present for the meeting were Cllr Donna McGettigan (SF), Cllr Tom O'Callaghan (FF), William Cahir and Tommy Guilfoyle.
Plans which are currently paused to demolish six properties on Francis Street in Ennis and construct a mixed-use development as part of the Ennis 2040 Strategy were referenced by the Shannon representative. "It's funny, at the moment you will notice it's the Director of Economic Development in partnership with DAC that wants to build 45 houses on Francis St, the site won't take 45 houses, what they are talking about is apartments, before Christmas the housing section put out an advertisement in the media looking for expression of interests, one of the sites that came in to us was to build the type of developments that we want, step down housing, housing for people with disabilities and people who want to move back into the town, unfortunately the Chief Executive basically took the site out from under us and now the Director of Economic Development is now becoming the Director of Housing, the Director of Housing is Anne Haugh, I work with Anne and they have produced fantastic houses for this county".
In a statement to The Clare Echo, a spokesperson fro the Council said they will again exceed its social housing delivery targets. This will be done via its own capital projects and by supporting approved housing bodies who are required to provide for 40% of all social housing units under Housing for All.
"Currently, Clare County Council has received approval from the Department of Housing, Local Government & Heritage (DHLGH) for a total of 19 units of proposed social housing accommodation to be delivered in 2023 through our own capital projects and directly acquired turkeys and it is currently projected that Clare County Council shall further exceed this figure by delivering more social housing units through our own capital projects and directly acquired turkeys in the current year," the statement detailed.
"While the focus can very often be on the local authority direct build, this is but one stream of delivery in the housing programme with turnkey build, acquisitions, buy and renew, approved housing body build and acquisition, and vacant property refurbishment all additional measures which are co-ordinated, supported and delivered by the Housing team in Clare County Council to provide new homes for those on the social housing list," the spokesperson detailed.
Under Housing for All, a target of delivering 833 new homes from 2022 to 2026 has been issued for the county. The Council emphasised that local authority direct build is just one channel as part of this. "The progress of the Council's construction programme is well on target to meet and indeed exceed the required direct build numbers over the period of the Housing Delivery Action Plan. Over 400 households were allocated properties in 2022 across the various delivery streams and the Council's pipeline over the coming years aims to ensure housing need continues to be supported through the various channels of delivery."
Contracts have been signed and designs completed for a total of 92 proposed housing units across six direct build social housing schemes. Three of these schemes are at construction stage and comprise of Scariff (18), Sixmilebridge (15) and Clarecastle (5). The other three are at design stage, Kilkee (25), Kilrush (22) and Ennis (7).
Approval has also been granted by the Department of Housing for a further 89 units in Doonbeg, Ennis, Ennistymon and Kilrush.
Approved-housing bodies are working with the Council to provide for 125 units at locations in Ennis, Kilkishen, Scarriff, Tulla, Kilrush and Westbury. These figures do not include other pipeline projects yet to be approved by the Department.