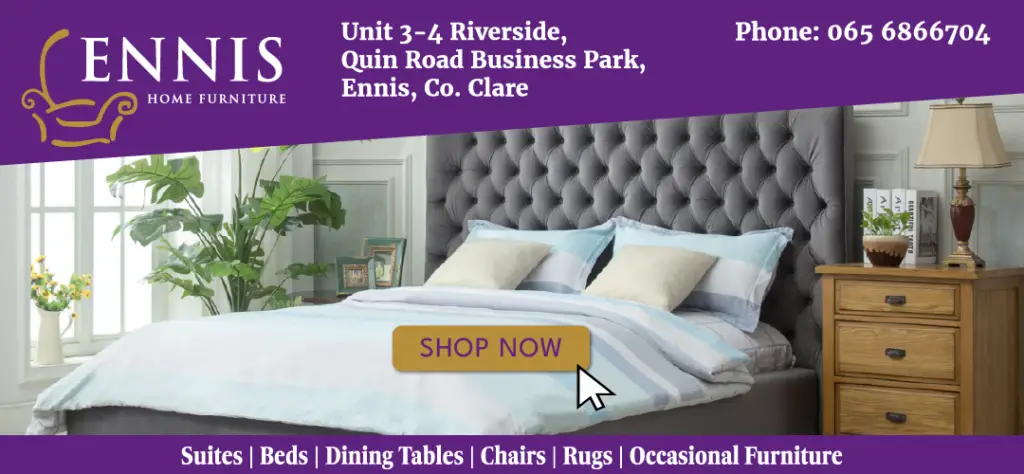 Plans are under examination within the Shannon Municipal District on the upgrading of cycling infrastructure from Latoon to Clonmoney in Newmarket-on-Fergus.
Senior executive engineer in the Shannon MD, Tom Mellett has confirmed that Council officials are considering upgrading cycling infrastructure from Latoon "all the way to Clonmoney" in what was formerly the main Limerick to Ennis road before the construction of the M18.
Speaking at a recent meeting of the Shannon Municipal District, Cllr Pat O'Gorman (FF) raised concerns with the cycling and walking section of the road from Drumline Cross to Newmarket-on-Fergus.
He stated, "the grass is growing out from the verge forcing cyclists and walkers out onto the road" and asked for some remedy to be put in place. The Cratloe representative questioned if it came under the remit of the grass cutting contract.
Social distancing cannot be maintained on the road, O'Gorman flagged. "People are supposed to stay 2m apart, if they meet on the road, they have to be in the middle of the road because the margin is cut with the foliage".
Maintenance rather than grass-cutting is the issue at Drumline, Mellett advised. "It is for us as a maintenance issue to deal with in discretionary funding".