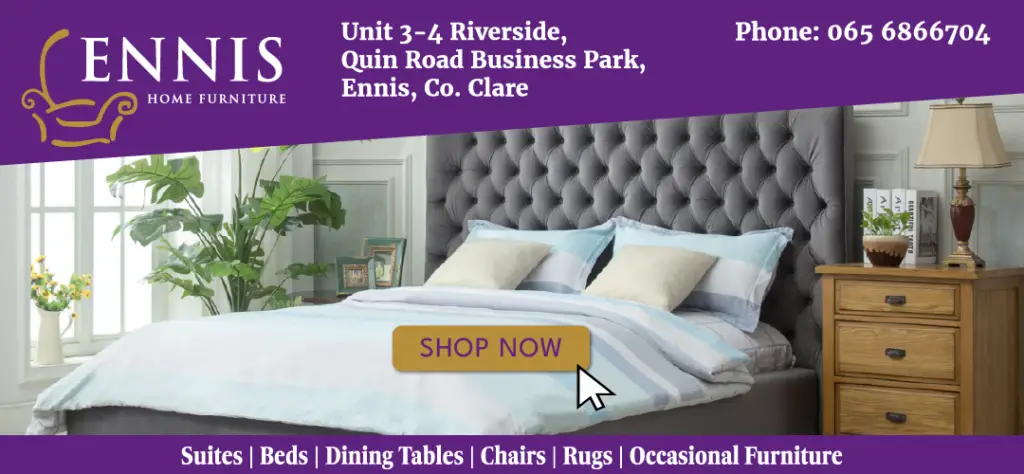 Clare County Council needs to "get our house in order" at the offices of the Shannon Municipal District according to Cllr Gerry Flynn.
Flynn who is Cathaoirleach of the SMD, proposed that the local authority "enhance the green area to the front of the Municipal District Offices in Shannon. The current appearance leaves a lot to be desired and doesn't set a good example for the Council who should be leading the way". He added "I'm proposing we get our house in order" and praised the work of the local Tidy Towns group in the town.
"This green area would undoubtedly benefit from enhancement works given its location at the MD offices and the council's gardening section has undertaken to carry out necessary works when weather conditions permit," replied Senior Executive Engineer, Eugene O'Shea.
In a separate motion, the Independent councillor called on the senior engineer "to put in place a comprehensive policy concerning maintenance of the Shannon Municipal District to cover all the necessary ongoing attention required to deal with grass cutting of roadsides junctions and open public space also control of weeds, road sweeping and cutting back of trees and shrubs. That the frequency of such measures requested be clearly indicated".
He was informed by O'Shea that grass cutting is undertaken in Shannon Town "at least fortnightly between March and October with a total of sixteen cuts during the growing season. Other locations in the MD are also cut on a regular basis".
O'Shea added that weed spraying has been ongoing since late May with road sweeping undertaken as soon as practicable following spraying. Between September and February the cutting back of other vegetation is undertaken subject to availability of resources. He concluded that the extent of all works "is a function of the availability of resources required to undertake them".
Both motions were seconded by Cllr Mike McKee.