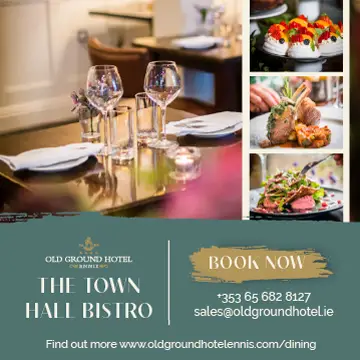 *Photograph: Eamon Ward
A DETAILED SUBMISSION has been made by Clare County Council to the Department of Housing seeking inclusion of Ennis and Shannon in the affordable housing schemes.
Members of the Council's Social Development Strategic Policy Committee (SPC) were this week informed that the applications for the two towns in Clare had been submitted to the Department.
Data included in the submission was sourced from an expression of interest survey ran by the Council up until February 17th. Over 500 responses were received by the Council for this survey.
Cllr Johnny Flynn (FG) recently flagged the matter at a sitting of the Ennis Municipal District where he calculated that an approximate 300 social housing units had been delivered within the District "to date and to be completed within the year".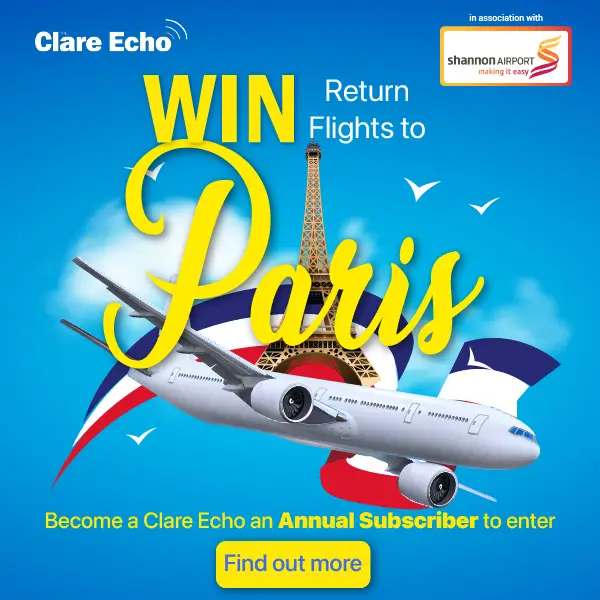 He stated, "In order to ensure proper mix of housing, the local housing crisis, huge demand for housing including affordable housing in the Ennis Municipal District, and available Government funding Ennis Municipal District request Clare County Council to report why there has been no progress on the delivery of a scheme for Affordable Housing in Ennis".
Under Housing for All, the Affordable Housing Fund (AHF) is an open funding system allowing local authorities to submit proposals to deliver homes in areas with the greatest need for affordable housing intervention.
Selection criteria provided by the Department include affordability challenge, location, minimum number of dwellings, unit cost ceilings, residential density and layout, affordability gain and inclusion.
Proposals located within the CSO settlement boundaries of the five cities, Dublin, Cork, Limerick, Galway and Waterford are eligible for AHF funding but proposals located outside the five cities must be located within local authority areas with a minimum average 5% Housing Need Demand Assessment (HNDA) Affordability Constraint for new housing demand over the period 2021 to 2026, calculated for the entire local authority area.
Pádraig MacCormaic, Acting Senior Executive Officer in the housing section of the Council explained, "The HNDA assessment of the Clare local authority area has not demonstrated this required affordability constraint and therefore does not meet the selection criteria allowing applications to be made by Clare County Council under the AHF".
MacCormaic continued, "Recent flexibility introduced by the DHLGH in relation to urban centres in excess of 10,000 population has enabled the Council to commence an application process seeking inclusion of Ennis and Shannon as eligible locations to deliver Affordable Housing subject to satisfying the established criteria for access to the Affordable Housing Fund, including demonstrating that the necessary affordability constraint prevails in both towns and that an appropriate demand exists".
According to Cllr Flynn, "phenomenal work" has been done in the "last few years dealing with the housing crisis in Ennis and the county". He admitted that he had been "concerned that other parts of the county were moving forward with affordable housing schemes". Engagement with the local authority is important to ascertaining the demand for such schemes, he believed.