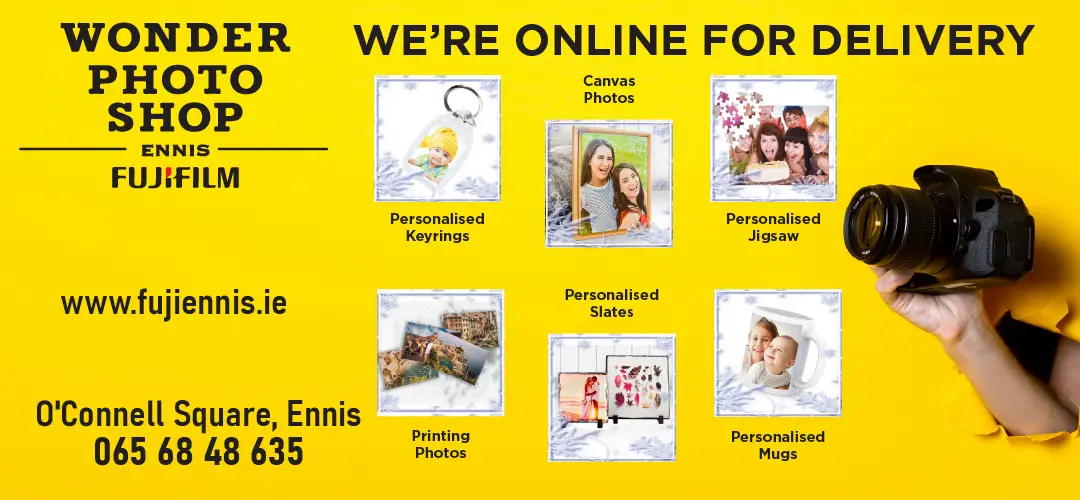 *Council meetings have been held in glór since the pandemic. Photograph: John Mangan
COVID-19 is calculated to have left a dent of approximately €12m in the coffers of Clare County Council.
"Severe" financial challenges have been reported by the local authority in light of the global pandemic. "Extraordinary financial and cash flow impacts" have been experienced in areas including commercial rates, income from goods and services plus additional expenditure incurred in responding to the pandemic crisis.
Details on the financial impact of COVID-19 on the operations of the County Council and its interactions with other bodies and agencies were sought by Cllr Pat McMahon (FF) at Monday's meeting of the local authority.
Head of Finance, Noeleen Fitzgerald and Director of Service Liam Conneally in a joint written reply outlined, "The financial shock to businesses in Clare and its impact on the ability to meet the Commercial Rates demand for 2020 has been calculated as €19.7m annualised income". The figure represents approximately fifteen percent of the annual revenue budget and was estimated based on a review of the rates business profile highlighting areas of aviation, hospitality and retail accounting in excess of €10m.
"When the €19.7m is adjusted for the vacancy property credit and the July Stimulus six- month commercial rates waiver, the impact in 2020 is forecast at €5m," the reply added.

As part of the Council's 2020 Budget, €13.3m (ten percent) of income is budgeted under headings such as parking charges, road opening licences, planning receipts, civic amenity sites, litter fines, fire safety control, library receipts, leisure/tourism facilities and casual trading. "When these income areas were reviewed in June 2020, an annualised impact of €5.6m was calculated. Due to the level and importance of the income involved it is also clear that as matters evolve and if it becomes necessary to impose further restrictions".
Other income sources such as housing rents and loans will also experience an impact in a time delay with payment. Providing match funding for capital projects is also under review.
An "unplanned and significant expenditure" has also been incurred in dealing with the pandemic and efforts to keep essential services active during the lockdown. The costs of this are said to be in the region of €2m.
Clare County Council's interaction with Government Departments plus other bodies and agencies is now confined to virtual meetings. A 'significant investment' is being prepared by the local authority to facilitate remote working of its staff.
Speaking at Monday's meeting, Cllr McMahon stressed the need to keep local and social infrastructure. He cautioned that the financial impact of the virus was leaving families and businesses bruised. "We have created a new lower poverty trap through no fault of our own. I've seen families crying with the frustration of running a business, it reflects what we represent and what is happening out there".