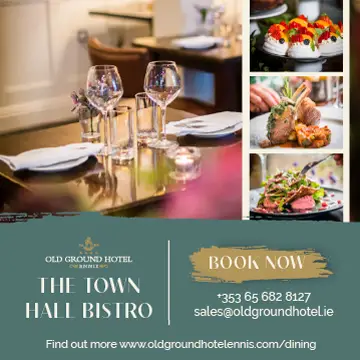 *Joe O'Connell & Lyndsey Tierney.
Family, friends and community members gathered in Corofin on Saturday afternoon for the unveiling of a large plaque in honour of local mechanic, engineer, and inventor James Tierney.
Renowned in the village for introducing television in the 60s and creating an electric vehicle for his son in the 70s, his character caught the eye of those in the United States following a BBC and RTÉ interview on one of his most notorious inventions, a yellow submarine.
The plaque, located at the side of his ancestral home within the village of Corofin, tells the story of his fruitful life. Working with Corofin Tidy Towns, his granddaughter Lyndsey (37), who fondly remembers him, having been raised in the same house, opened the gathering by sharing some heartfelt sentiments: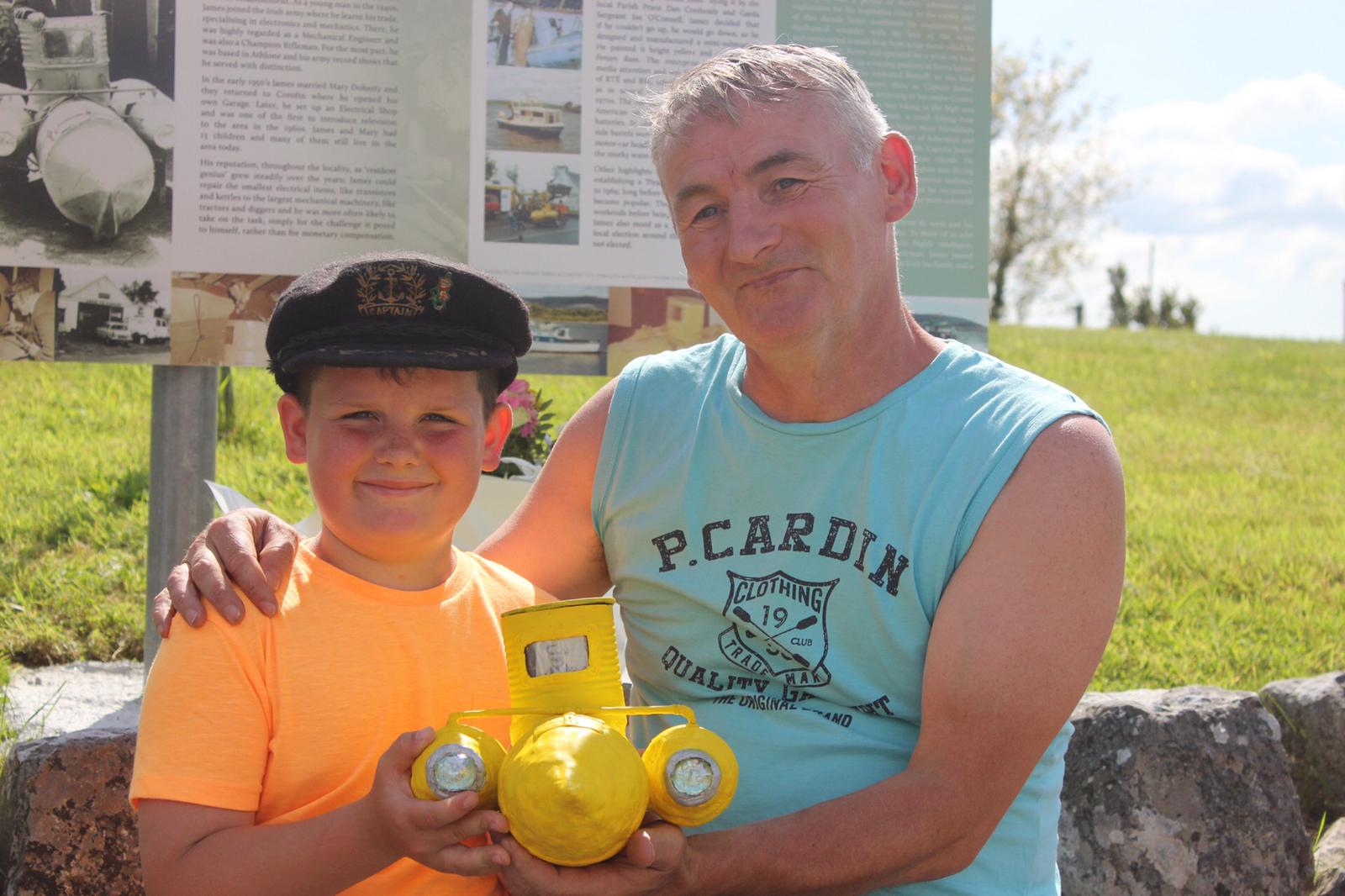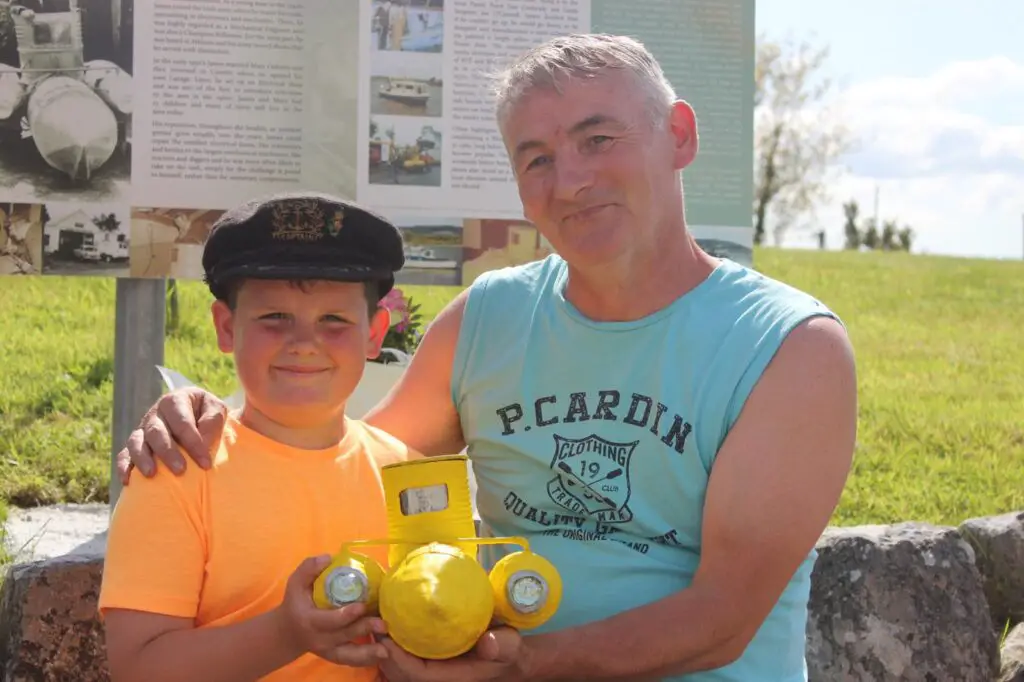 "I would like to thank everyone for coming today as we unveil this display in memory of James. I myself have fond memories of my grandparents growing up in the home house. Anything I wanted I got, such as a drive on lawnmower, even at the age of 10.
"We also got doll houses. He wasn't just a mechanic; he was a carpenter too. Most of ye know what James was capable of, he definitely was a man before his time."