WEST Clare woman Clara Burke has been selected to represent the Banner County in this year's Rose of Tralee.
Twenty five year old Clara, who originally hails from Cooraclare and currently lives in Doonbeg, works as a PE teacher in St Caimin's Secondary School in Shannon.
She confirmed that she is totally delighted to have won and did not expect to be selected.
"All I remember when my name was announced was seeing my family and friends jump a mile in the air and the fellow roses telling me I won as with the shock of it all, I did not move I was frozen with shock," she added.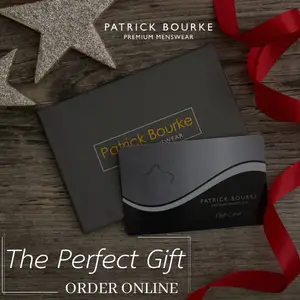 Clara pointed out that the following the Rose of Tralee has been a family tradition and past contestants gave her the courage and confidence to go for it.
She said that she always wanted to enter the Rose of Tralee and this year happened to be the best time for her to pursue it.
"This year was the best time for me as I had completed my qualifications, was in great job, had reached my goals and decided to set new goals, one of which was to become the Clare Rose. I knew I was now in a position to have the time to devote myself to the responsibilities of being a rose," she added.
Clara said that she was nervous when she entered the competition as she wasn't sure what to expect.
But the event was so well organised and everyone was so friendly, the nerves dissipated almost immediately.
"I had a huge laugh with the fellow roses and made countless friends. Everyone should enter the Rose of Clare! This event brings out a side to your personality that you may have never known was there.
"I also found a new confidence in myself as myself and it was wonderful to be able to enter a platform like this where you have an opportunity showcase who you are and what you stand for. Hopefully, my experience will encourage others to do the same in future and enter the Rose of Clare. I have to say this has been an experience I will never forget," Clara added.
Clara is really excited for the Rose of Tralee festival in August and said she is going to relish every day.
"It is a dream come true. I am also so thrilled to represent all my family, friends and sponsors who have given me such encouragement and support and I know will be by my side all the way," she concluded.